Photo credit: Sharona Jacobs
For the next interview in our author interview series, I'm honored to interview the inimitable screenwriter and author Elizabeth Searle. From the page, to the theater, to Hollywood, Elizabeth is a multi-award winner, rock opera authoress, and all-round kind, inspirational, and fearsomely successful human being. I'm honored to have spent time under her tutelage.
How did you get into writing?
I started young—concocting Soap Opera scripts with my sister. We spent part of our childhood isolated in the South Carolina countryside, writing scripts that we'd act out and "broadcast" over Walkie Talkies. I segued from playing pretend to being a high school thespian, but I was too much of a nervous wreck to act. In college, I clicked with fiction writing and felt I'd found my way to play pretend forever.
When did you see your career start to take off?
In a fluke, I sold my first short story at age 18 to the national magazine Redbook. After that initial flash, it was a long climb to my first book over ten years later, when I won the Iowa Short Fiction Prize for my collection of stories, My Body to You. That was my real "take off'" point.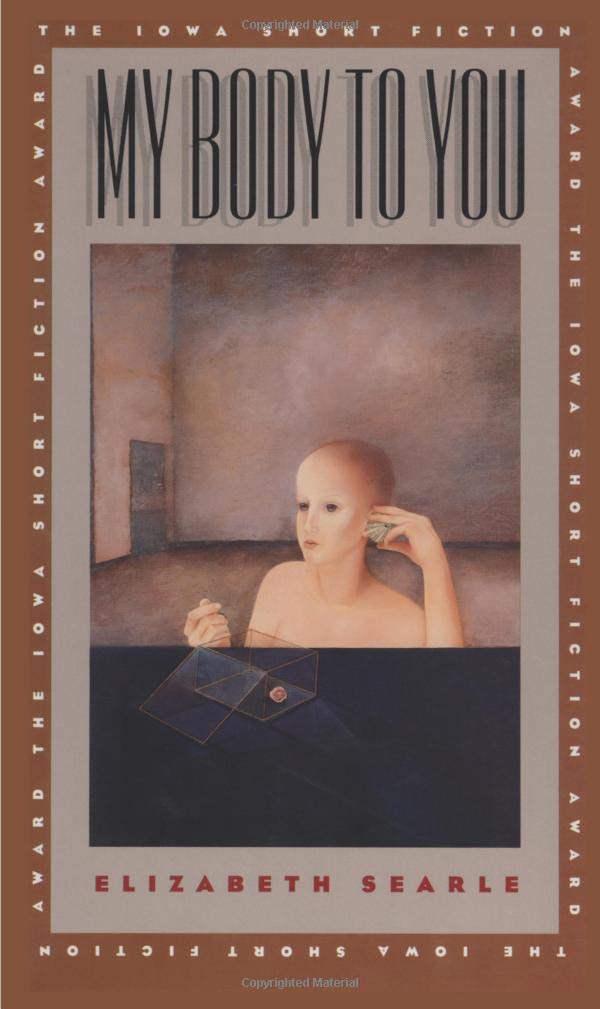 How did you find your literary agent?
After an initial mismatch with an agent I got through a personal recommendation, I used the Poets & Writers directory of writers to look up the literary agents of writers I liked (many writers list their contact as their agent). Approaching my agent, I referenced those writers. Agents like seeing right away you did your research.
Describe your publishing journey
A long and winding road, but one full of twists and adventures! I have published five books, co-authored two anthologies, and in recent years done much scriptwriting. I've always followed my instincts and gone where the juice seems to be for me. I started off loving literary fiction and I published a dozen or so stories in my twenties, while also working away on a first unpublished (luckily!) novel. After winning the Iowa Short Fiction Prize, I wrote another better novel and it was accepted at the great literary press, Graywolf, who also published my next story collection when I had just given birth to my son. I loved motherhood but also found that—for me, at least—raising a lively boy plus teaching made it hard to finish a next novel. I switched on a whim to scriptwriting and found that this kind of writing could be done on the run—literally. It was an exciting mid-life boost to create a rock opera which kind of took over my literary life for a while (more below). But once my son was older, my first love of fiction returned and I returned to one of my abandoned novels and finished it, then wrote a new one, both published by wonderful New Rivers Press. Another twist in my road has led me to screenwriting and co-writing a first feature film, set for 2022 release. Plus, I'm penning a thriller. Who knows what's next?
What is your writing routine?
I live with two guys and two kitties. The cats and I rise at about 5:30AM, what Toni Morrison called the "non-secular" time of day. I like the layers of silence. On a good day, I write for several hours before the hustle-bustle of the day takes over. That's my Real Writing time, when I work on first drafts or such. Later on (much later, often accompanied by late-night TV) I work away on revisions—usually handwritten on my pages then transcribed by me into my computer with TV to numb the pain. If I have spare time during the day, I usually spend that doing the business part of writing: emails, etc. Then at dawn it all starts again.
Who are your literary inspirations?
Many, but I'd say the top voices that initially inspired me would be: Virginia Woolf, Alice Munro, Toni Morrison, James Salter (who by splendid coincidence was the judge who picked my manuscript for the Iowa Short Fiction Prize, but I had always loved his work!) and many more. But mainly Joyce Carol Oates—I had the pleasure of meeting her and I told her: "I can't imagine not having read your work."
Who are your mentors?
I was lucky to be among the last class of students who studied with the awesome John Hawkes at Brown University MFA—he was a generous and wise guide for me as a young writer. In scriptwriting, I've been lucky to study with Tony-winning Broadway producer and writer Ken Davenport. Plus, I've always gotten great support from my writer pals.
Describe your relationship with your literary agent
In recent years, I've been so into scripts that I have not been in frequent contact, but I find that the few key long talks we've had, regarding my different manuscripts and plans, have been crucial to me in making decisions. Two things he has said really stuck with me. In our initial lunch together, he said he saw his job as helping the writer figure out what they in particular do best, and then helping them to "do it to the max." Also, one time when I pitched him on an idea for a nonfiction book that I thought might be commercial but wasn't deeply committed to, he asked me after a pause: "Yes, but will it make your soul happy?"
Describe your relationship with your editor
My editors at New Rivers Press on my novels Girl Held in Home and We Got Him have been a dream—just super helpful and thorough in copy-editing, offering few but focused pieces of advice on the bigger picture. I love working with them! Ditto with Graywolf Press, where I had the privilege to work with the great editor Fiona McCrae.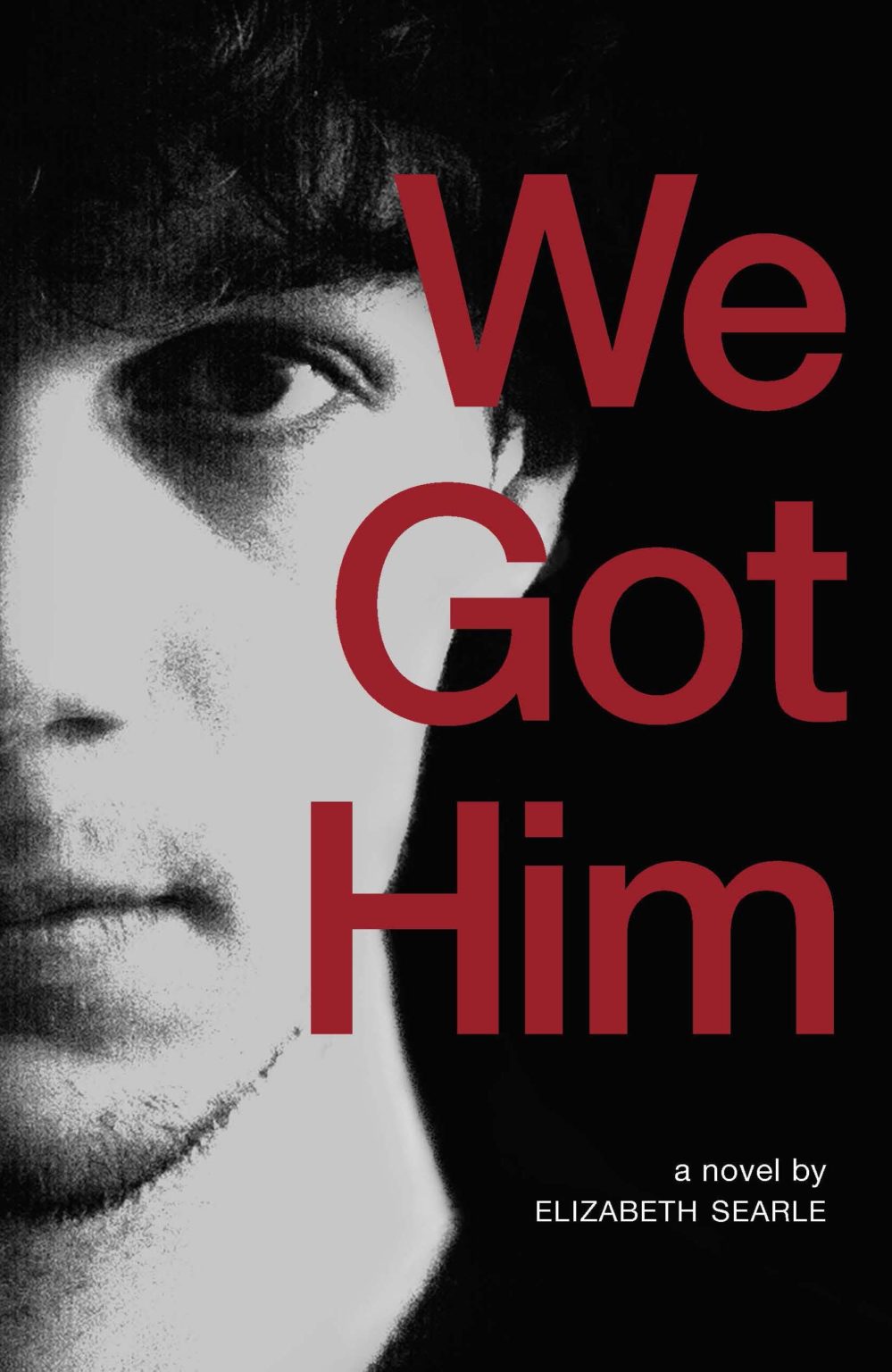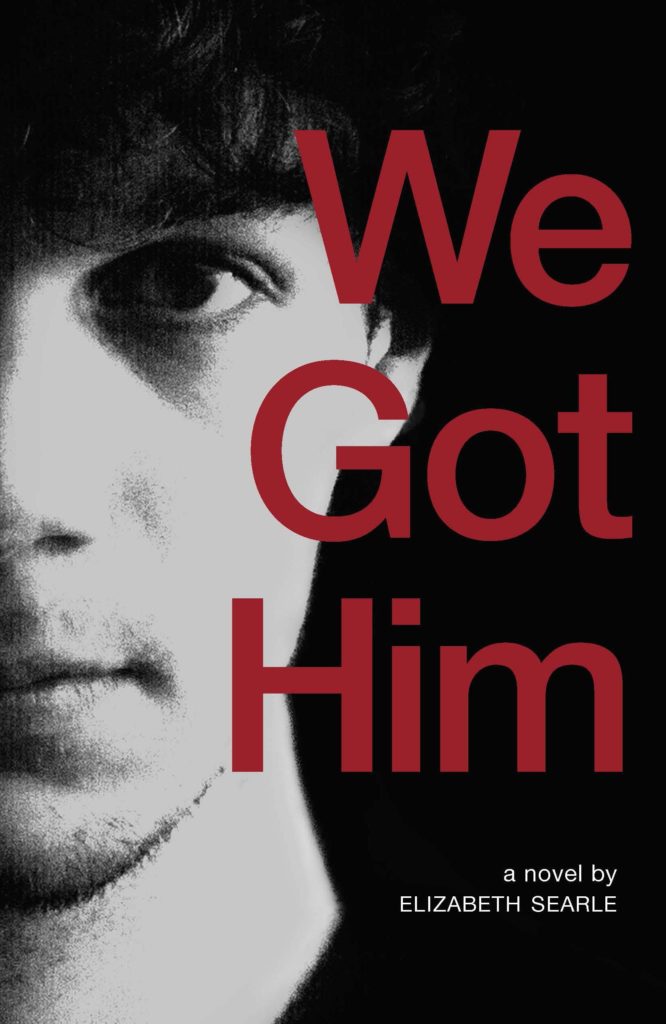 How do you separate the business end of writing from the craft?
At different ends of the day, literally. I do my writing, as noted, in the early hours of the day, utilizing what I think of as my best mind, or my Morning Mind. After 10AM or so, my creative mind is shot. But during the day or later at night, I switch gears to business mode and attend to emails, submissions, and outreaches. My new 2022 Datebook has a title printed on the cover that I like: DREAMS & SCHEMES. Morning is for dreaming; night is for scheming.
Do you prefer scriptwriting or novel writing?
I am very of the moment with my work.  Right now, honestly, I am enjoying scriptwriting more because I have a movie coming out and I am fueled by excitement about that. However, I change on a dime. Next year, something may shift where I am more inspired by fiction. I get ideas and sometimes try them out in different forms to see what form suits the material and my mood the best.
How did you break through into scriptwriting?
I've always loved theater and film, but I didn't write my first professional script until 2006 when my talented composer niece Abigail Al-Doory Cross invited me to come up with a libretto for a one-act opera she was writing as part of her Composition degree. I came up with Tonya & Nancy: The Opera —an opera based on the infamous Harding/Kerrigan ice-skating scandal. Amazingly, our show received national and international attention. This project led to Tonya & Nancy: The Rock Opera, a full-length show that has been widely performed and also received crazy amounts of media. My theater writing led me to try my hand at film, starting with two short films based on my fiction that screened at festivals, Celebrities in Disgrace and Four-Sided. Those films got my foot in the film-writing door. Advice given to me early on by a Women in Film and Video speaker is this: If you want to break into scriptwriting, "Start small; start local."
You co-edited Soap Opera Confidential with your peer Suzanne Strempek Shea. What was the collaborative process like how does it differ from writing solo?
As you know, Natalie, working with Suzanne is sheer heaven! She's a great friend and great collaborator. You really need both to pull together an anthology. We both have a passion for soap operas and we both know lots of talented writers, so that fueled us along through this project, which took years to come together into a book. Yes, working together on a project where you are assembling others' works is totally different from writing solo. It's a lot of work but a lot of fun too—if you work with someone who shares the adventure every step of the way.
Your upcoming feature film I'll Show You Mine is also co-written. Does the process differ for screenwriting?
Yes and no. In a way, the process couldn't be more different. Yet at heart, writing is writing. There is always an element of intensive solitary work there. I was lucky to join two terrific kindred-spirit co-writers on I'll Show You Mine, author David Shields and screenwriter Tiffany Louquet. We had a true meeting of the minds with I'll Show You Mine, a script that went through many different forms before super-talented director Megan Griffiths entered the picture. David and Tiffany knew Megan as part of the Seattle film scene (again, to your readers: start local! Meet the filmmakers in your own city!) Megan wanted to do a two-character film, so we stripped down our script in ways that I think made it much stronger. We would bat the script back and forth. At times, I'd focus in hard on one scene or aspect and work on that alone, then send it into the fray. I read a definition somewhere that is useful to keep in mind for scripts: "A script is the basis for a collaboration." The film I'll Show You Mine is a true collaboration—not only between us writers, but Megan and the amazing cast and crew.
You love a splashy headline, controversy, and scandal. Talk to me about current affairs and politics in your work
Natalie, right you are. I am a News Junkie like my Dad, and I do sometimes get obsessed with certain scandals, as I did with the Tonya & Nancy scandal. Also, the Boston Marathon bombing man-hunt, which forms the backdrop of my novel We Got Him. Currently, I am working on a thriller novel called Lock Her Up, which will deal with some hot-button political issues. It involves a murder that takes place when a family divided (by politics, among other things) is isolated together in a cabin. A woman falsely accused of murder finds herself the subject of chants to "lock her up"—Stay tuned on that one!
That sounds juicy! Speaking of, can you talk a little about writing about relationships and sex?
I've always enjoyed writing about sexual situations because they are primal and fascinating. My first novel, A Four-Sided Bed, explores a menage a trois. My forthcoming film features an interview that turns intimate, in which two characters wind up sharing their "secretest secrets." Some practical advice I'd offer readers is to read Elizabeth Benedict's brilliant book, The Joy of Writing Sex.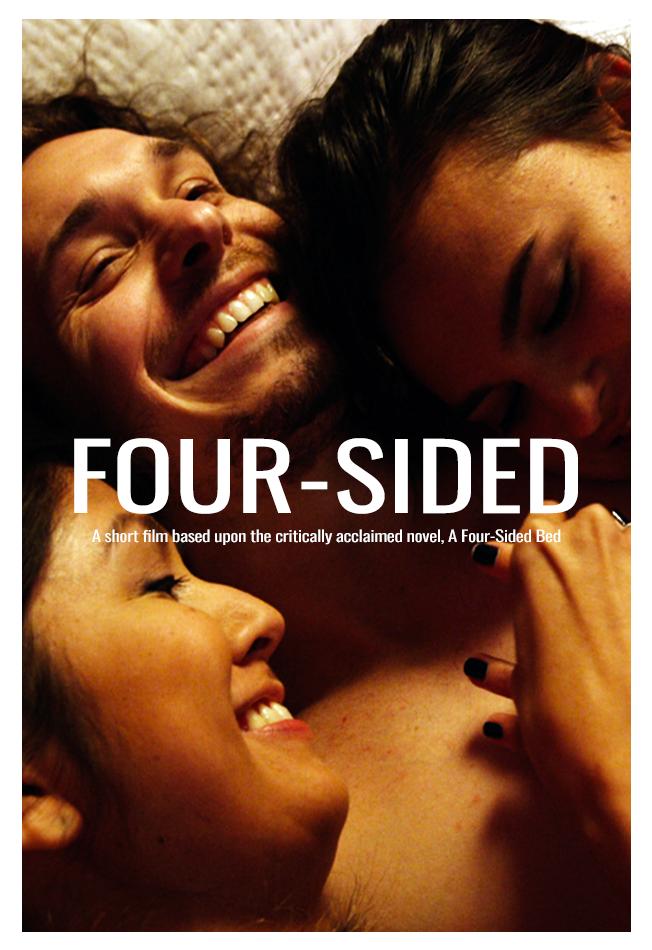 How important is it for you to tell the truth in your writing?
Interesting question. As a fiction writer, I find I can be most honest by writing in disguise, in a sense. One of my all-time favorite quotes about writing truthfully is from fiction writer Ron Carlson: "I always write about my own experiences, whether I've had them or not."
How long does it take you to complete a project?
It varies—my first collection of stories was written over a period of ten years. Whereas my later books took two to four years.  The final version of the feature screenplay—after a year of doing previous versions—was basically written over a period of six months.
What books on getting published do you recommend?
Making a Literary Life by Carolyn See is a classic and addresses in an honest, wise and witty way the eternal issues of the writing life. For more up-to-the-minute advice on publishing, I'd suggest subscribing to Poets & Writers which every month has useful nuts and bolts articles. The Poets & Writers organization also publishes books that are similarly up to date and helpful.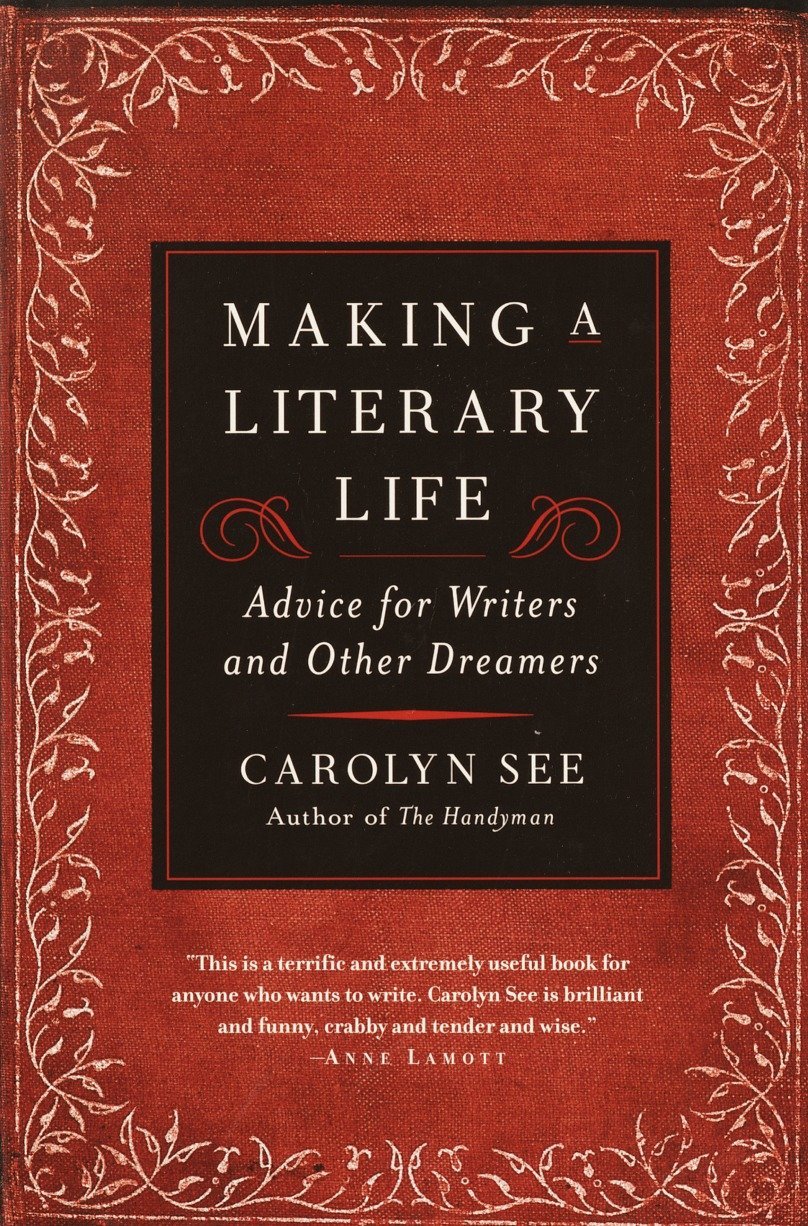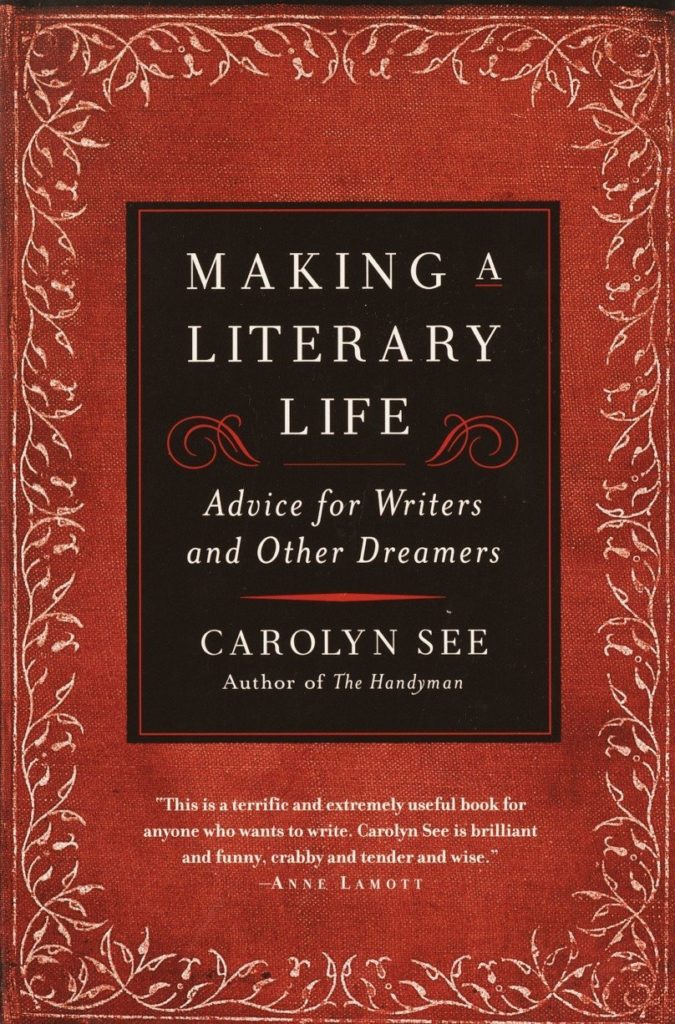 What keeps you sane?
My family. My friends. My bike. My cats. Having a life outside of writing. Every day I tell myself three things I am thankful for—and my one rule is that the three things can have nothing to do with writing.
What do you think it takes to become a successful author in the current market?
Wow, a big question. All writers are always trying to figure that one out. To achieve big-time success, the stars have to align. Many things have to go right at once and you can't control all that. You have to do what my agent suggests: figure out what you do best and do it to the max.  Then work "to the max" to get your best work in the best hands possible. The rest, as the almighty rock group Queen puts it, "is in the laps of the Gods."
What advice do you wish you'd listened to over the course of your career?
I wish I'd listened when folks tried to advise me not to tackle writing a novel as my first major writing project. I was hellbent on writing a novel in my early twenties. Looking back, I'd have done better to hone my writing through short stories. I did learn from my two early attempts at writing novels, but I could have learned better by starting smaller.
What advice would you give to aspiring authors looking to get published?
Be patient and persistent. Someone told me they keep a sign over their desk: "Writing is very hard and takes a very long time." True that!  There is no one formula and there's a HUGE element of luck involved. But as my husband likes to quote: "Chance favors the prepared mind." You have to learn to be talented at being talented. You have to not only do the work of writing but the work of getting your work out into the world. As noted above, start small. Build up gradually to bigger projects and publications. Don't be afraid to zig-zag around and try new things, new genres. A simple catch-all motto of mine that my crazy career exemplifies is: "Keep many irons in the fire." And choose challenges that make your soul happy.
About Author Elizabeth Searle
Elizabeth Searle writes fiction and scripts; she is the author of five books of fiction, most recently We Got Him, and the librettist of Tonya & Nancy: The Rock Opera, which has drawn major media coverage, and she is co-writer of I'll Show You Mine, a Duplass Brothers Production feature film forthcoming in 2022. She has other film scripts in development. Her previous books are: her novel Girl Held in Home, as well as Celebrities in Disgrace, a novella that the New York Times Book Review called 'a miniature masterpiece'; A Four-Sided Bed, a novel nominated for an ALA Book Award, and My Body to You, which won the Iowa Short Fiction Prize. We Got Him was a finalist for the Midwest Book Award. Celebrities in Disgrace and A Four-Sided Bed were produced as short films, screening widely at festivals. A Four-Sided Bed is in development as a feature film; the script has won multiple awards. Elizabeth's theater works have been featured on Good Morning America, CBS, CNN, NPR, the AP and more. Her Tonya & Nancy: The Rock Opera has had productions in Boston, LA, Chicago, NYC and more. It had an award-winning 2020 production starring Broadway's Andrea McArdle and has a CD from Broadway Records. The show has been reviewed as 'brilliant and touching'. Both Elizabeth's rock opera and forthcoming feature film have generated national media attention.
Recommended reading
Here at Aspiring Author, we love recommending bestsellers and fawning over hot new releases. On this real time recommended reading list, you will find a list of top rated books on the publishing industry, craft, and other books to help you elevate your writing career.