Photo credit: Leon Nguyen.
Author Suzanne Strempek Shea has a rich publishing history that speaks for itself: she is the author of eleven (eleven!) books include novels, memoirs, two biographies and an anthology. She is the queen of genre- and literary form-hopping, a sentiment she shares with her "literary soul sister," Elizabeth Searle. I first started working with Suzanne in 2020 (yes, that year) when we were paired together as mentee-mentor. And boy, what a mentor. Suzanne has been a constant for me as I navigate my writing career, always on hand to answer any question I may have at whatever o'clock, to line edit my words until they bled, to cheer me on enthusiastically, and to offer great counsel. She has been more than a mentor; she has been a pen pal, critic, and wise friend. I am delighted to publish my interview with her here on Aspiring Author. Thank you, Suzanne!
How did you get into writing?
When I was 10, I began writing a weekly copy of "The Nutty News," (Circulation: 1), created for my parents while they were out polka dancing every Saturday night. And when I was in high school, I loved the boys' hockey team, but the town paper never wrote about them, so I walked down to the office to complain and someone behind the desk said, "If you go to the games, why don't you write the stories?" I went to each and every game, so I began writing stories about each one. At one of the games, I asked someone to tell me who was the reporter who covered high school hockey for the city paper my family read at home each night. That reporter never wrote about my team either, so I went over to him to complain to him, then wrote him a nasty letter to remind him I was unhappy about that. He wrote about the team, we became great friends, he got my foot in the door covering summer sports leagues at the city paper, and, ten years after the nasty letter, we got married. So it pays to complain. And to write.
When did you see your writing career start to take off?
When my first novel, Selling the Lite of Heaven was coming out in 1994, my mother asked me how many copies the publisher was going to print. I had no idea so I phoned up Simon and Schuster and asked my editor. The woman whose company had consented to pay for my first novel as much as I was making in a year at my day job as a reporter said: "Well, you're a first-time novelist, nobody's ever heard of you, so we don't have much hope." Which is just what you want to hear. Then she added, "Our usual first printing is 10,000 and we'll be doing that many." I hung up, phoned my mother and gave her the number. Her response was a troubled "But we don't know that many people." There were about 12,000 people in my town at the time, so I was worried, too. But a magical thing happened when someone at NBC's Today show opened a carton of the latest books from my publisher and was intrigued by the Polish-American community (my own community) in which I'd set the story of a woman who sells her engagement ring through a newspaper classified when her fiancé leaves her for the priesthood (not my own story). I sat across from Katie Couric wearing a new dress and more makeup than a corpse and just as I talked about the plot of the story, a woman in Hollywood who buys film rights turned off her hairdryer and started listening. That day, she reached out to my agent and the film rights option began, and my publisher, who admittedly hadn't had much hope for the book, started planning a three-week tour that took me to Polish enclaves from coast to coast where I read at events that often featured a polka band and a Polish buffet. My publisher asked about a next book, ended up giving me a two-book deal and I left my reporting job, feeling I could always go back if things didn't work out. Twenty-eight years later, a very busy span in which I wrote eleven books and stacks of freelance, and regularly spoke and taught nationwide and in Ireland, things still are working out.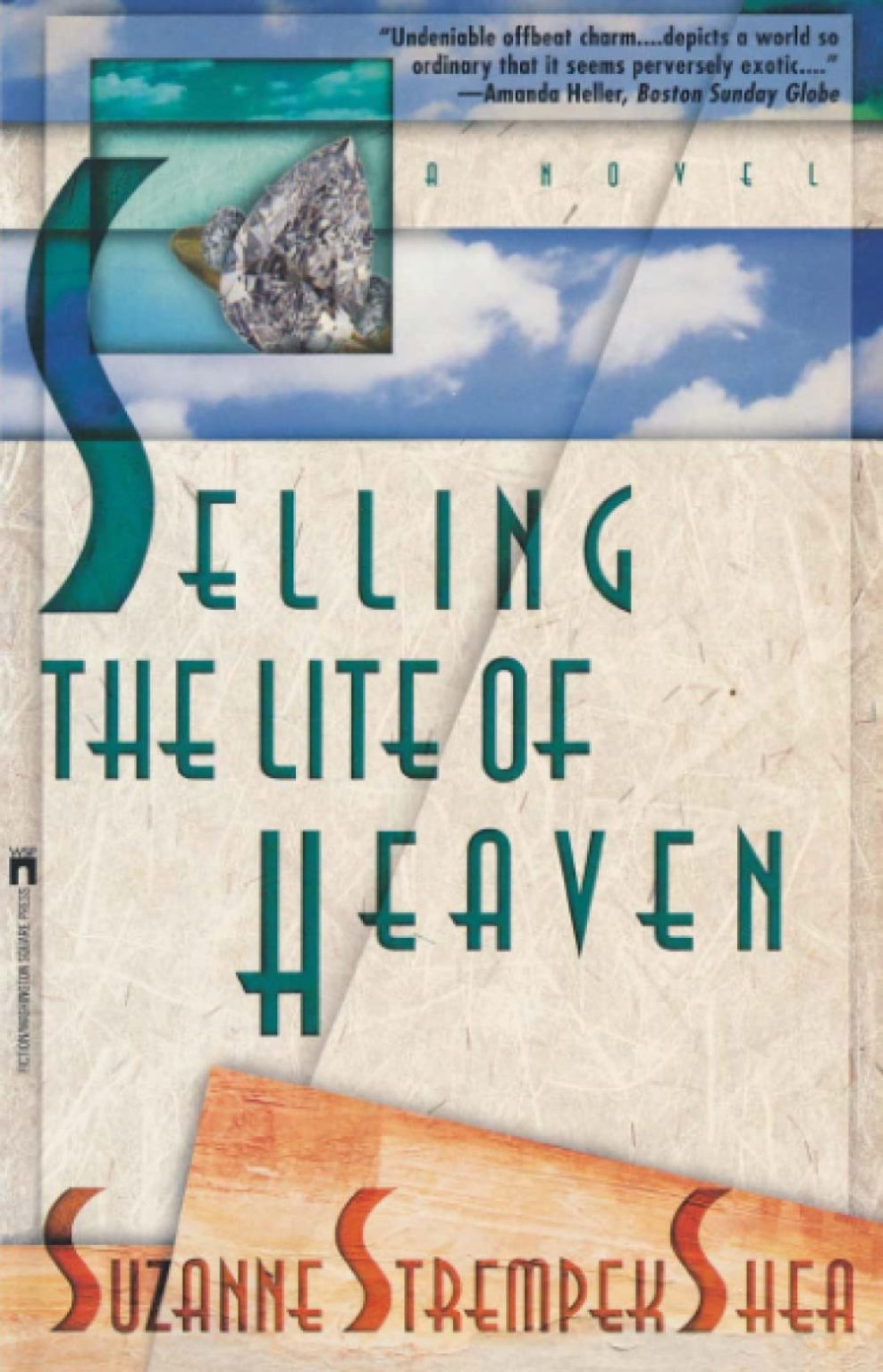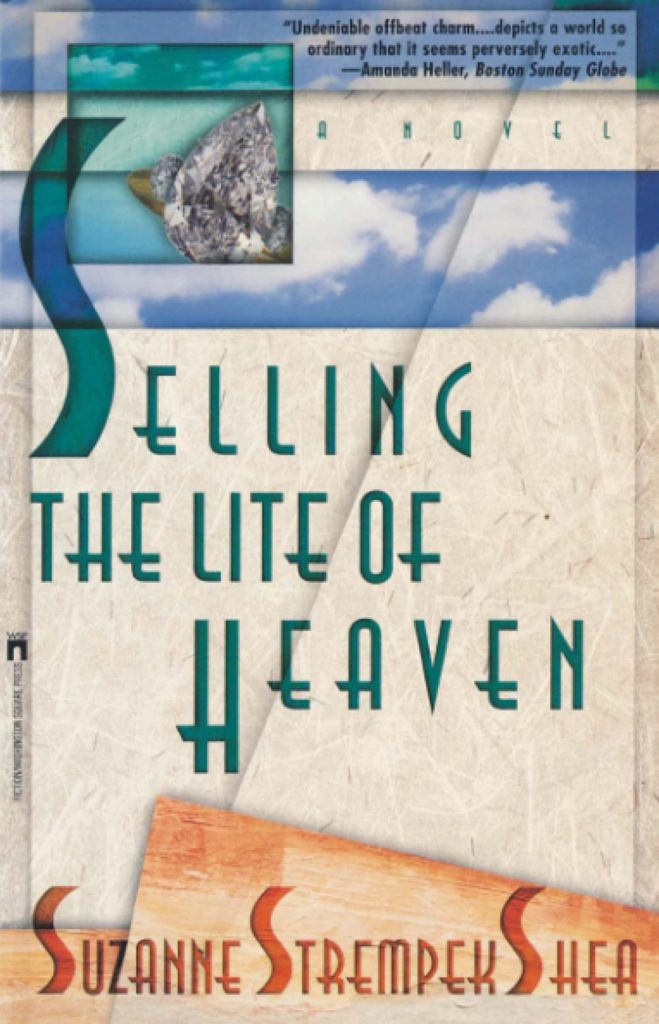 How did you find your literary agent?
That was thanks to my literary godmother, Elinor Lipman, who came out of the blue to change my life. Elinor was living in my neck of the woods here in Western Massachusetts at the time and my husband, Tommy, had interviewed her for a story about local novelists, and that interview led to Tommy mentioning that I was working on short stories and one had gotten very lengthy – and Elinor offered to read it. When she received it in her mailbox, she read the first page and wanted to send it to her own editor and to a friend who was a literary agent. When I was done with the manuscript, they both accepted me.
Describe your relationship with your editor
I've had several editors over time, and at the two houses that have published most of my books. They've done nothing but make my work better, have been helpful and encouraging and wise, including looking down the road and suggesting what might be next for me.
How does your journalism career influence your author career?
Great question. I learned to find story ideas everywhere, work in a timely fashion, meet deadlines, take criticism and suggestions. I also learned about the other side of things, as so many people pitched their stories to me – I picked up a lot about promotion, publicity, spreading the word in general, and have come to see such value in that side of things, too.
What is your writing routine?
I like to do my creative writing in the morning, after breakfast and before The Young and the Restless. In the afternoon, my head is in business mode and I tend to other things on my desk. The Young and the Restless and then The Bold and the Beautiful make a space for me to have lunch and read the mail and then turn to the next part of the day.
You're a forensic line editor. Why do you think perfect sentences matter if you want to get published?
Why give the reader any reason at all to put down a piece of writing? The writer must make sure that each building block of their story – each sentence – is solid, clear, leaves the reader asking nothing but "What else has she written? I just have to read it!" The value of each sentence was another thing hit home when I was a reporter, because I only had so much space for a story, and every line had to earn its keep. As an aside, when I wrote Sundays in America, a book for which I attended a non-Catholic Christian church every Sunday for a year, one preacher suggested that every act we do in our day be considered through the lens of the question, "What does this add to the kingdom of God?" My mind went right to writing when he said that, thinking, "What does this sentence add to this piece of writing?"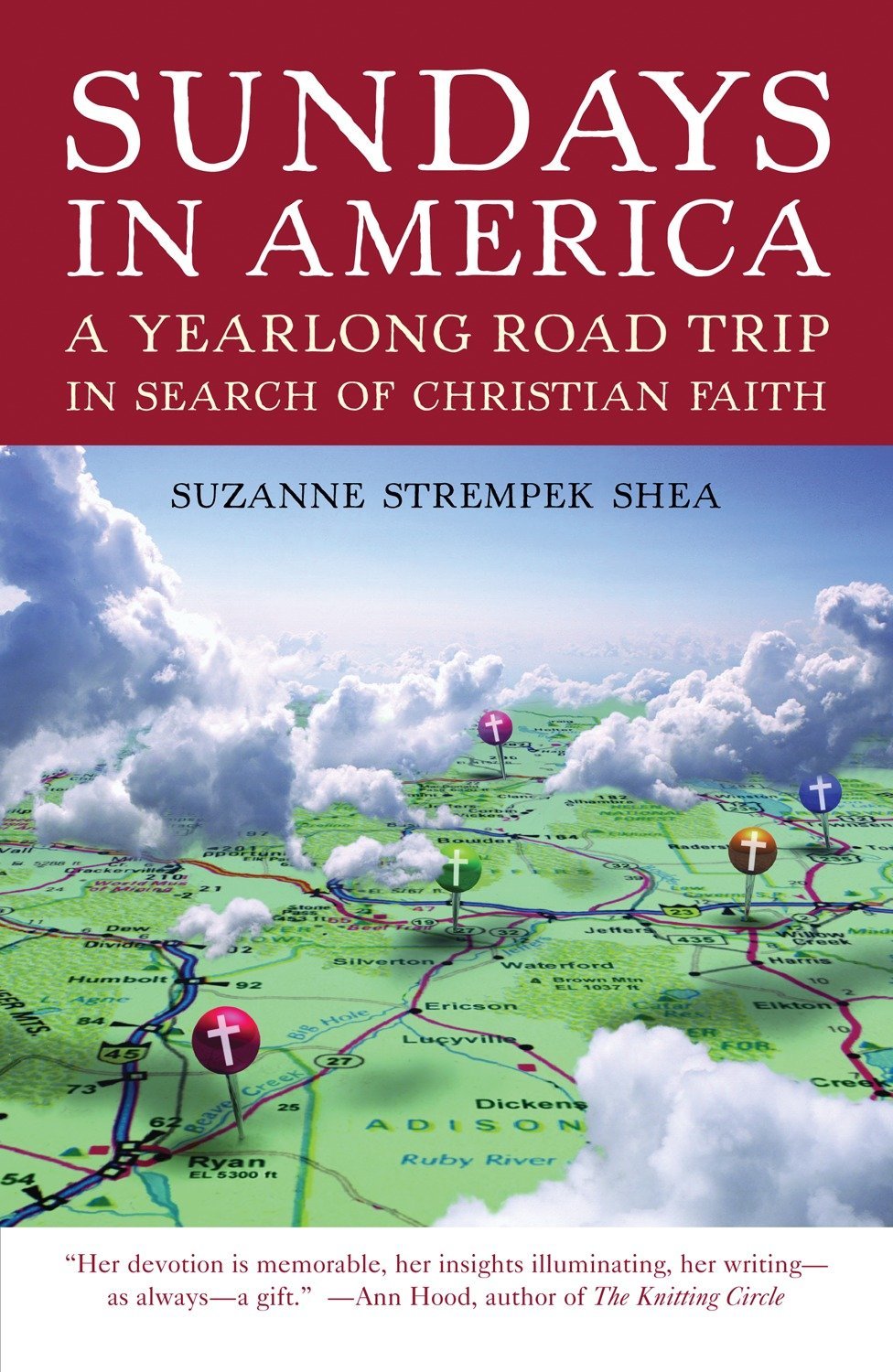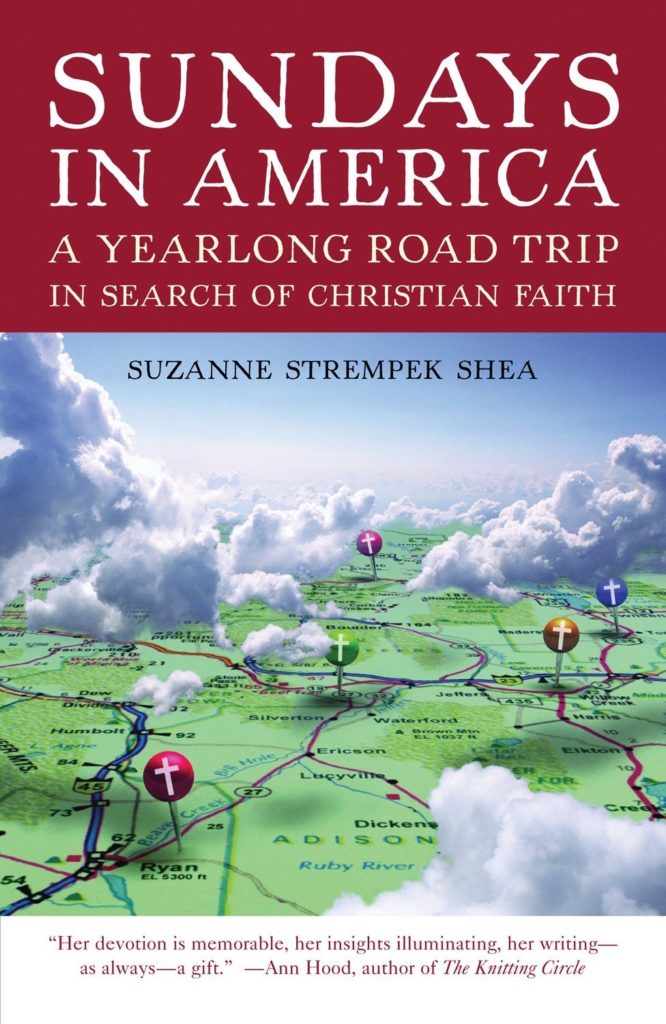 You're the author of several fiction and non-fiction books. Which do you prefer?
I really love both. It's so fun to just make things up, and it's so fascinating to go with what really happened and tell that story. I suggest stretching to another genre – you never know what might happen.
How long does it take you to complete a project?
I usually have a contract with a set deadline, and that's usually been a year for a book, a few months for a magazine piece, a few hours for a newspaper story.
What books on getting published do you recommend?
Crafting the Personal Essay: A Guide for Writing and Publishing Creative Nonfiction by Dinty W. Moore
78 Reasons Why Your Book May Never Be Published and 14 Reasons Why It Just Might by Pat Walsh
A Piece of Work: Five Writers Discuss Their Revisions edited by Jay Woodruff
Nonfiction Book Proposals Anybody Can Write by Elizabeth Lyons (dated, but strong basics still hit home)
Making the Perfect Pitch by Katharine Sands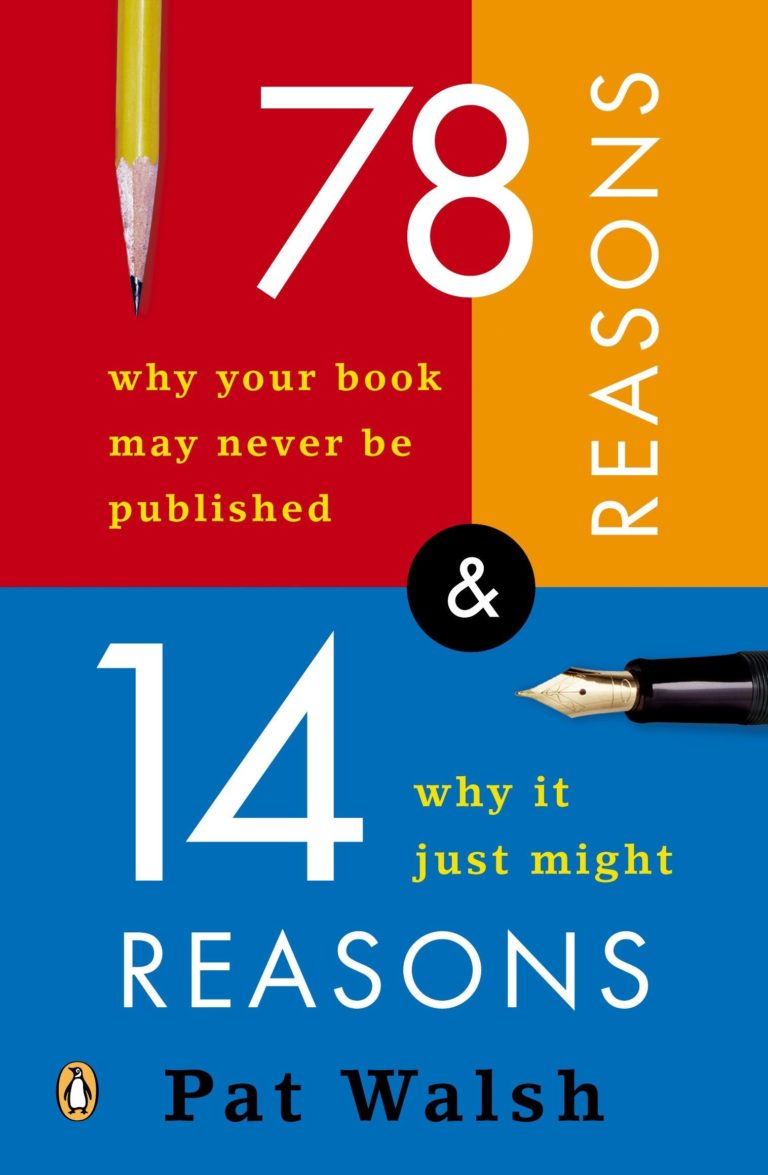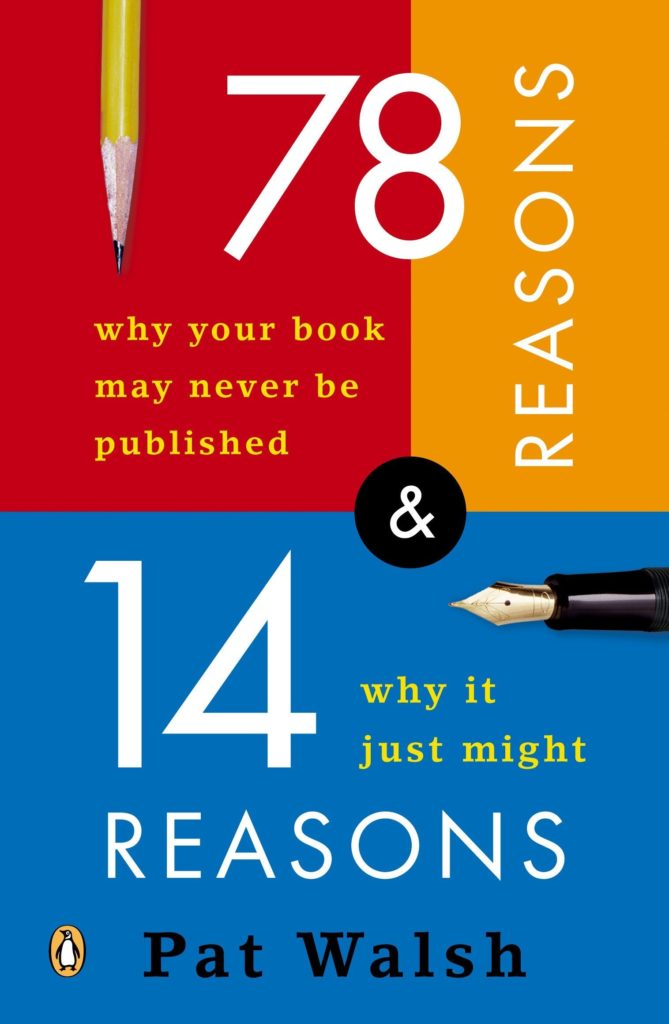 You have spoken about how your heritage and communities influence your work. Should writers concentrate on writing about their own experiences?
They don't have to, but if they do, they might find unexpected riches. I've set fiction where I live (which is where I've always lived), and I've written about my own experiences (again, not fancy, basically scrambling to figure out life during illness, after illness, plus in regular old times), and I love hearing from others that they relate to the pieces in some way.
What does success look like to you?
I look around right now. On the screen, nutty nurse Sheila on The Young and the Restless has just cut off her own toe to make it look like the rest of her was eaten by an animal so she can be fake-dead for a while and hide from an attempted murder charge. Next to me on the couch, dog Otis is snoozing contentedly. The window beyond him is open and I hear the waterfall splashing in the pond, where I'll sit and read next once the show's over. A bag of tomatoes Tommy got for free from a local farmer is on the kitchen counter, and it'll become sauce for supper. On the desk behind me, a stack of essays for the collection I'm working on awaits editing, and a stack of thank you notes to those who just attended a writing week I co-lead annually in Ireland awaits mailing. Across from my chair at that desk, another chair and computer, and Tommy at work, writing something, tapping away in his own contented world. Having him, a home, health, health insurance, work I love, plus not having a boss, for me it looks like all that.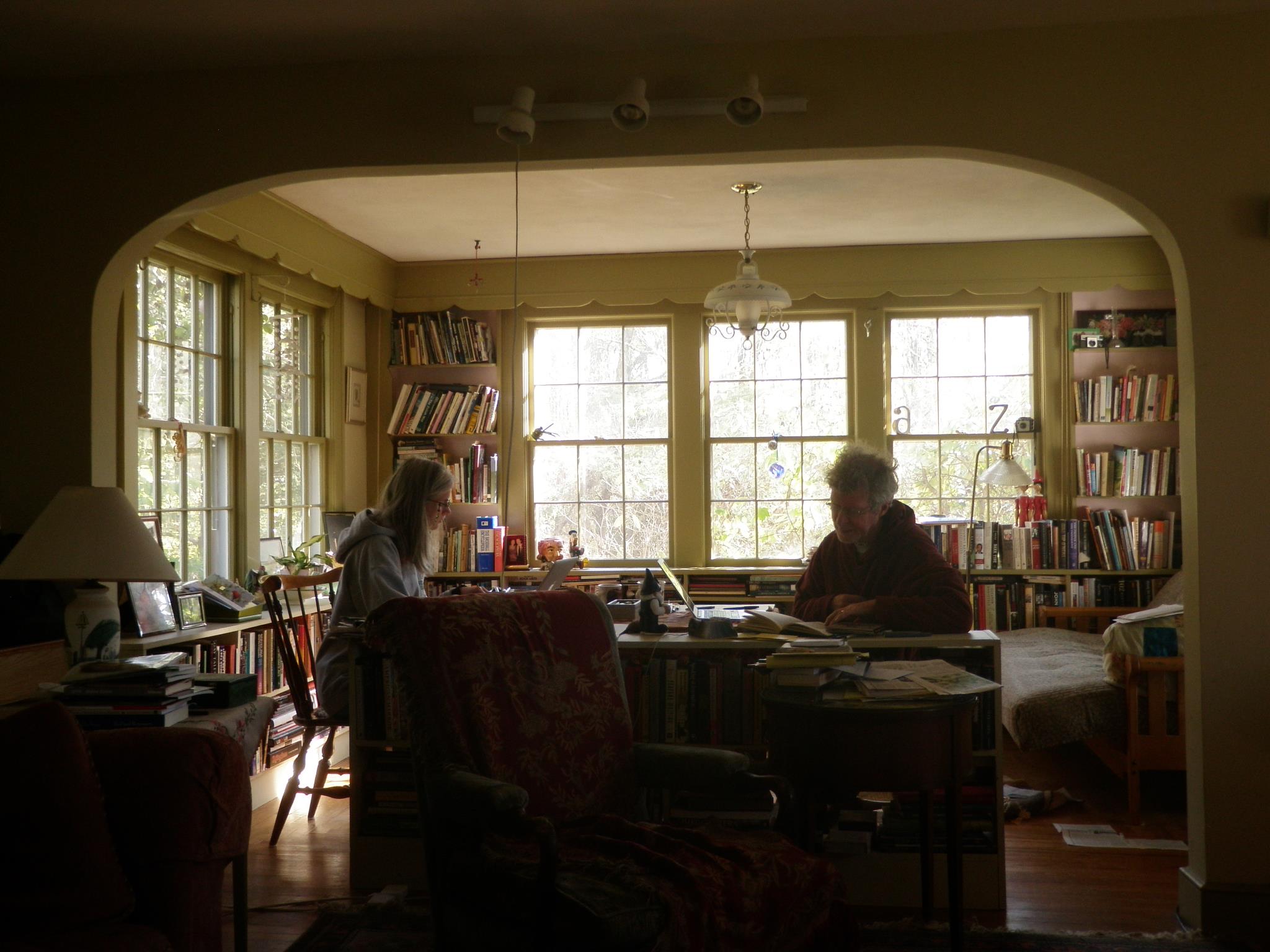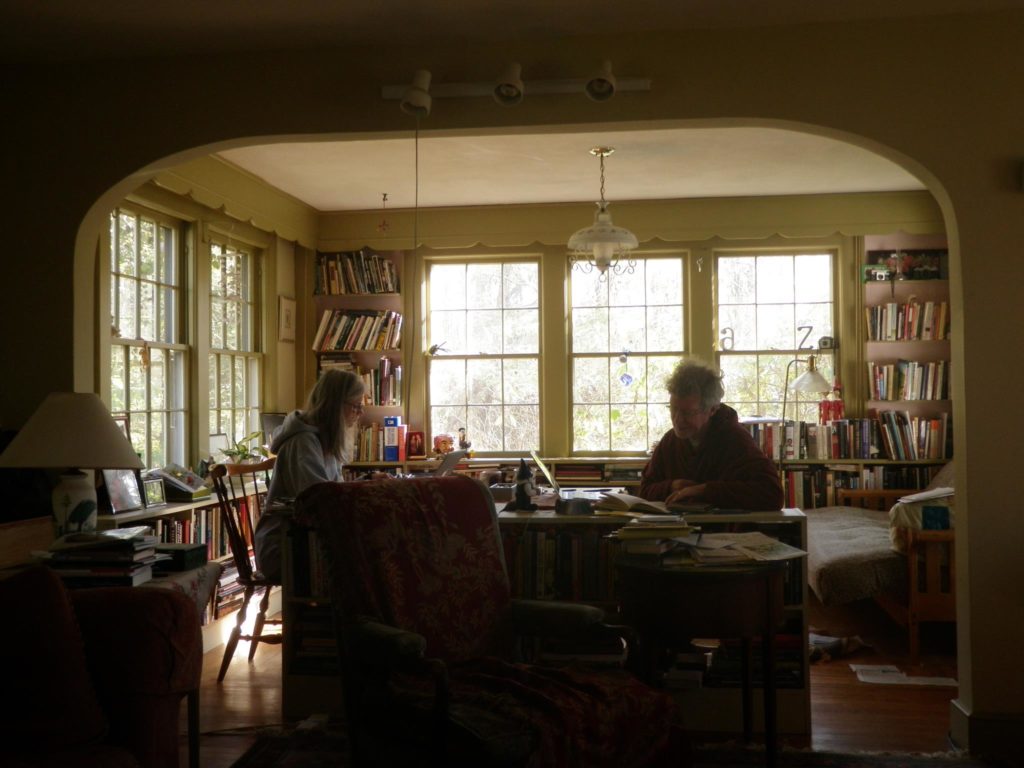 What do you think it takes to become a successful author in the current market?
Being able to roll with the changes. Being published (I'm talking being published "traditionally" here, rather than self, which if a whole other scene) in any age is rather like winning the lottery – so many want to, and so many have a real "ticket", if you will, via their work being recognized by an agent then editor , but only one person's name is drawn in the end. If you want that, be persistent, tough, creative, hardworking, and enjoy it, even have fun with it. Any work or job takes precious time from your usually too-short life. If it's not enjoyable, why bother?
How important is it to you to pay it forward to aspiring authors?
It's very important. So many people have been good to me in ways big and small since I started writing, so, when I can, I really enjoy doing what I'm able to for others who want to see how writing can go for them. I've been so lucky to have worked with so many outstanding new writers who combine their stellar abilities with persistence and enthusiasm, and to see their dedication paying off. That's been the case watching your writing career clicking into place, Natalie, and it's inspiring for me and I'm grateful to get to be on the sidelines. Most recently, I've been so thrilled for a former student, Kirthana Ramisetti, who had a huge hit with her first novel Dava Shastri's Last Day, in 2021, and who is just posting the cover for her second novel, due next year. Kirthana is lovely friend who 20 years ago was a student of mine at Emerson College. She kept at her writing in and around all the other demands of life, and now she and her work are flying. It's wonderful to see, to root for her from the sidelines, to have stayed in touch along the way, and also to be able to say, "I knew her when!"
What advice do you wish you'd listened to or ignored over the course of your career?
Maybe it's over the course of life, rather than career: I shouldn't have listened to: "But what will they think?" Who are they, and why do "they" matter? I'm very glad I listened to my mom's advice of "Give it a try, you never know what might happen."
What advice would you give to aspiring authors looking to get published?
Write every day. Even one sentence will bring you that much closer to actually having written a paragraph, then a page, then a chapter, then an entire piece. Even one sentence will make you different from the many way say, "I always wanted to be a writer but I never had the time." You have the time, you don't have to make it out of thin air. Just rearrange the time you're giving to this or that, and you'll have the time you need to do what you want. Walter Mosley is great on "going to the well" daily.
What keeps you sane?
A compassionate and loving life partner, friends both in and not in the arts, nature, hope, gratitude.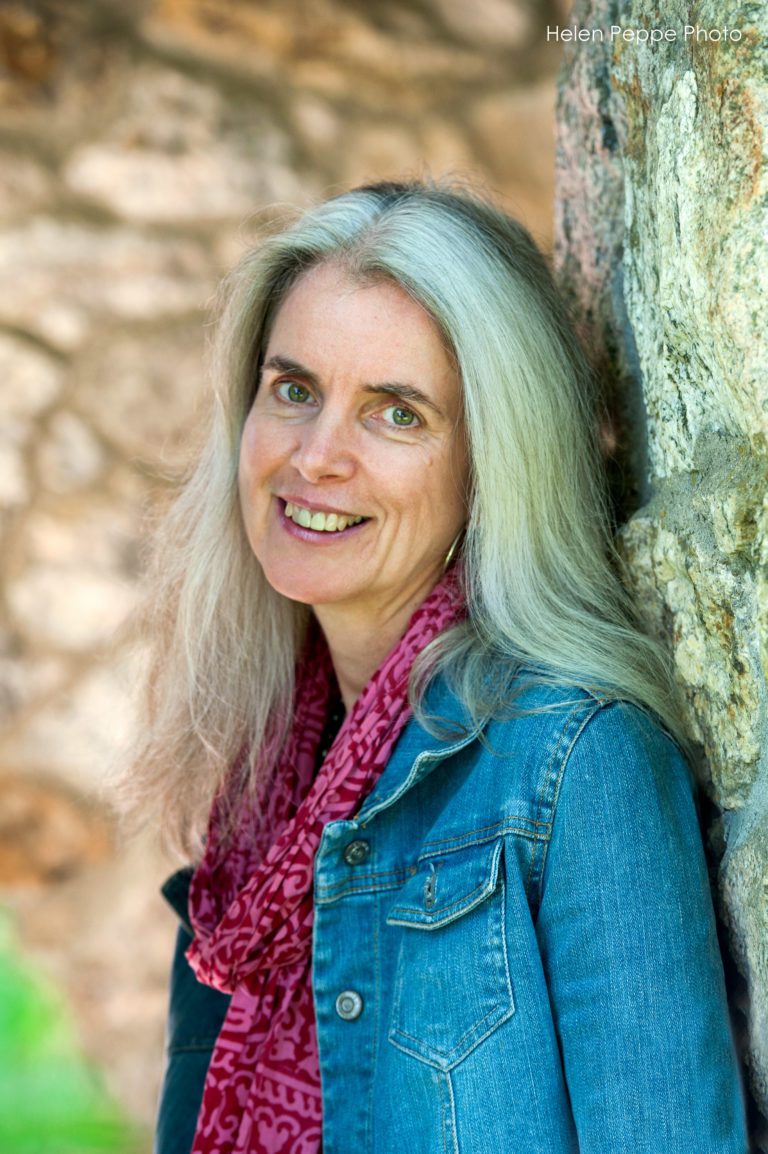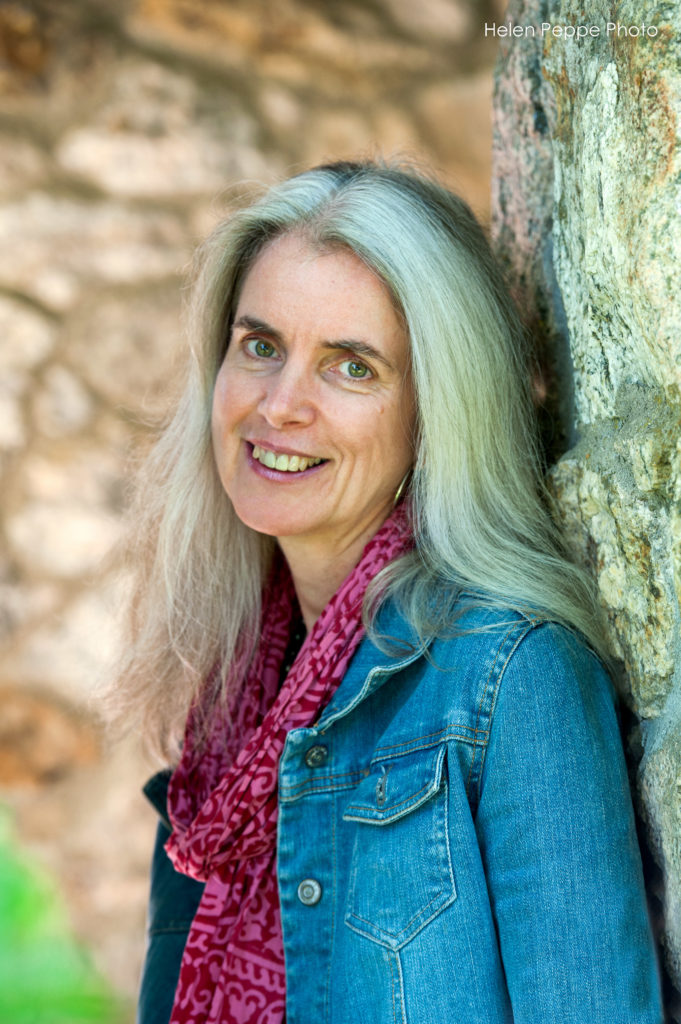 Photo credit: Helen Peppe.
About Author Suzanne Strempek Shea
Author Suzanne Strempek Shea has written and published six novels and five works of nonfiction, the accolades for which include the New England Book Award, which recognizes a body of work's impact on the region. Suzanne began writing creatively in her spare time while writing for the Springfield (Mass.) Newspapers and The Providence (R.I.) Journal. Her freelance journalism and fiction has appeared in magazines and newspapers including Yankee, The Bark, Golf World, The Boston Globe, The Irish Times, The Philadelphia Inquirer, Organic Style, Obit, and ESPN the Magazine. She is founder and co-facilitator of Bay Path University's summer Creative Writing Field Seminar in Ireland, and, as the university's Writer in Residence for 12 years, founded Bay Path's all-online MFA in Creative Nonfiction and co-created the university's Narrative Medicine Certificate Program. She also has taught in the MFA programs at Emerson College, the University of South Florida, and the University of Southern Maine. She is co-organizer of Iota Short forms, which offers an annual writing conference in Downeast Maine and an online series of writing workshops and lectures. At the writing table she shares with husband Tommy Shea in their Western Massachusetts home, Suzanne is working on essays for a memoir about her eight childhood years studying (and praying and singing and practicing for processions) at parochial school in her Polish-American community.
Recommended reading
Here at Aspiring Author, we love recommending bestsellers and fawning over hot new releases. On this real time recommended reading list, you will find a list of top rated books on the publishing industry, craft, and other books to help you elevate your writing career.