There's truly nothing better than reading a book that keeps you on your toes until the very last page. Books with unreliable narrators are usually first-person narratives designed by their authors to dislocate the reader and have you questioning everything you thought you knew. In some ways, every narrator is unreliable because they're revealing their version of events, or what they know to be true. On the other hand, when a narrator's credibility is called into question, or when they are so biased, or so clearly living by their own agenda, you can tell that they're what fiction terms a true unreliable narrator, removing the reader from the realms of "safe" storytelling and leading them into the unknown. Here, we're talking about the author's conscious decision to create an untrustworthy voice, which can be an extremely powerful craft tool and one that writers and aspiring authors should practice in spades.
Below, you will find 40 stunning books with unreliable narrators that you won't forget in a hurry. And no, they're not all thrillers, although we are proud to feature some of our favorite plot twist books and experimental fiction recommendations previously profiled on Aspiring Author.
1. Adventures of Huckleberry Finn
By Mark Twain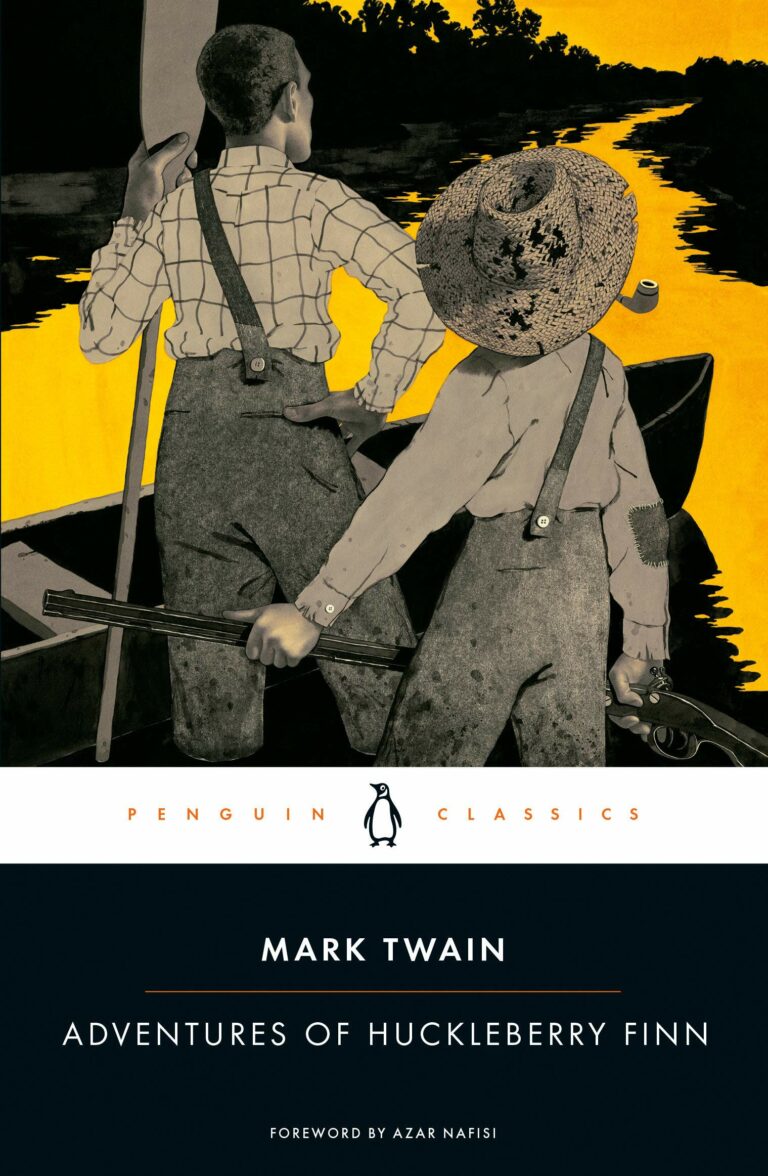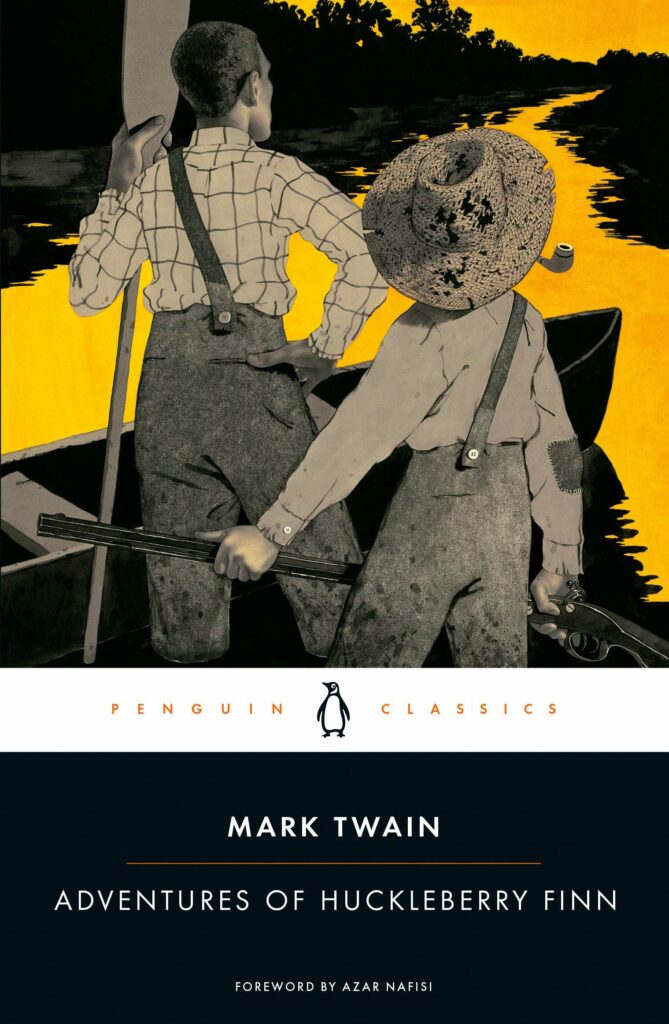 Young, naïve, and unreliable, Huckleberry "Huck" Finn is your classic aloof narrator. This river-bound tale of adventure bends and weaves the reader through a series of ironic misunderstandings and misinterpretations that teach an edifying lesson.
2. Alias Grace
By Margaret Atwood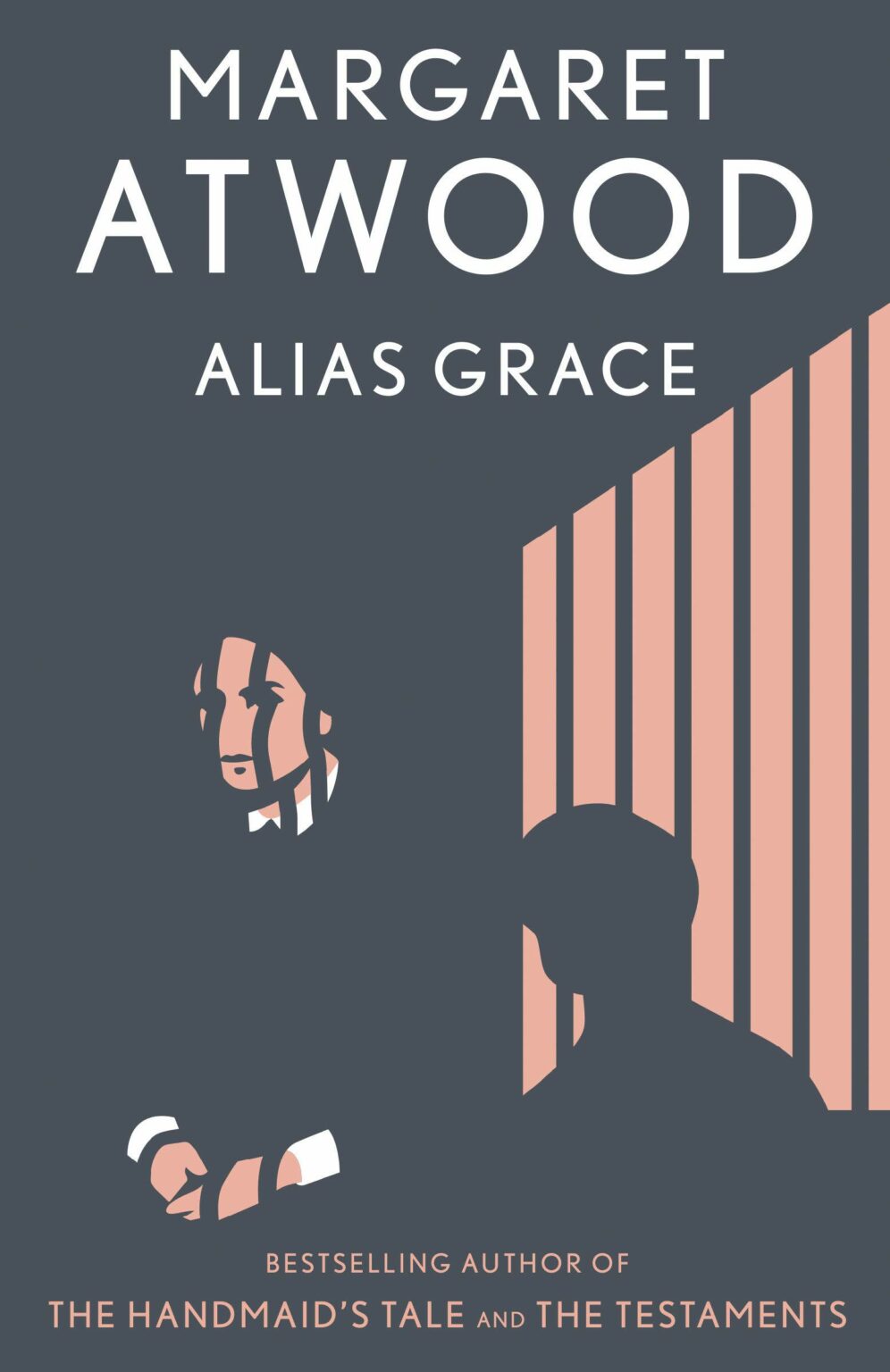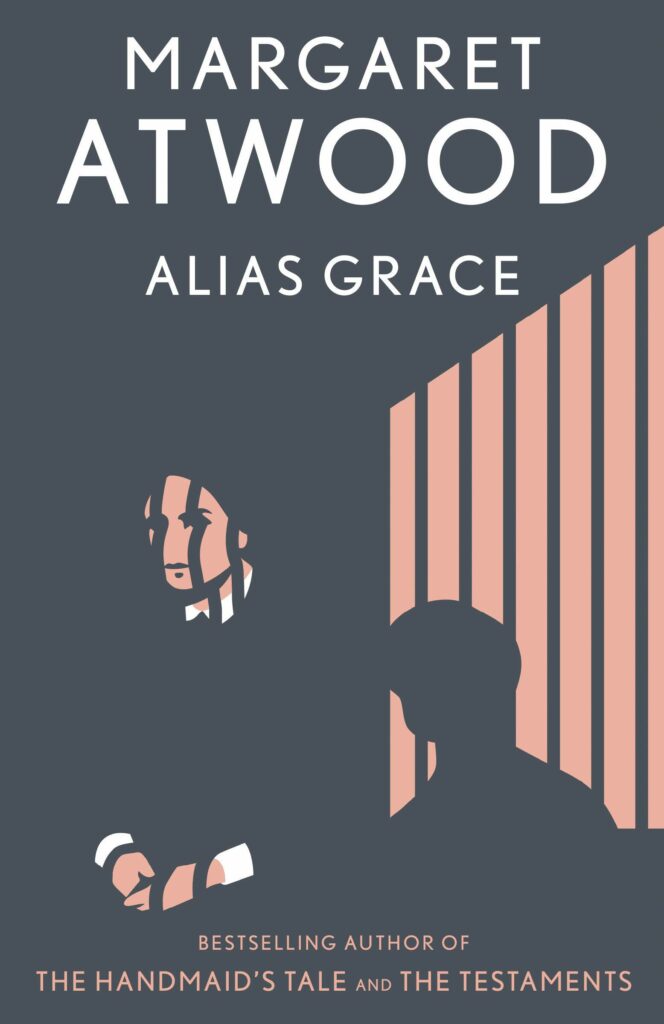 Convicted murderess, Grace Marks, might suffer from amnesia, multiple personality disorder, or she might just be a fantastic liar. Or possibly innocent. Set in Canada in 1843 and based on a true story, Margaret Atwood brilliantly spins the different versions of events in which the young Irish immigrant may or may not have killed her employer and his lover.
3. American Psycho
By Bret Easton Ellis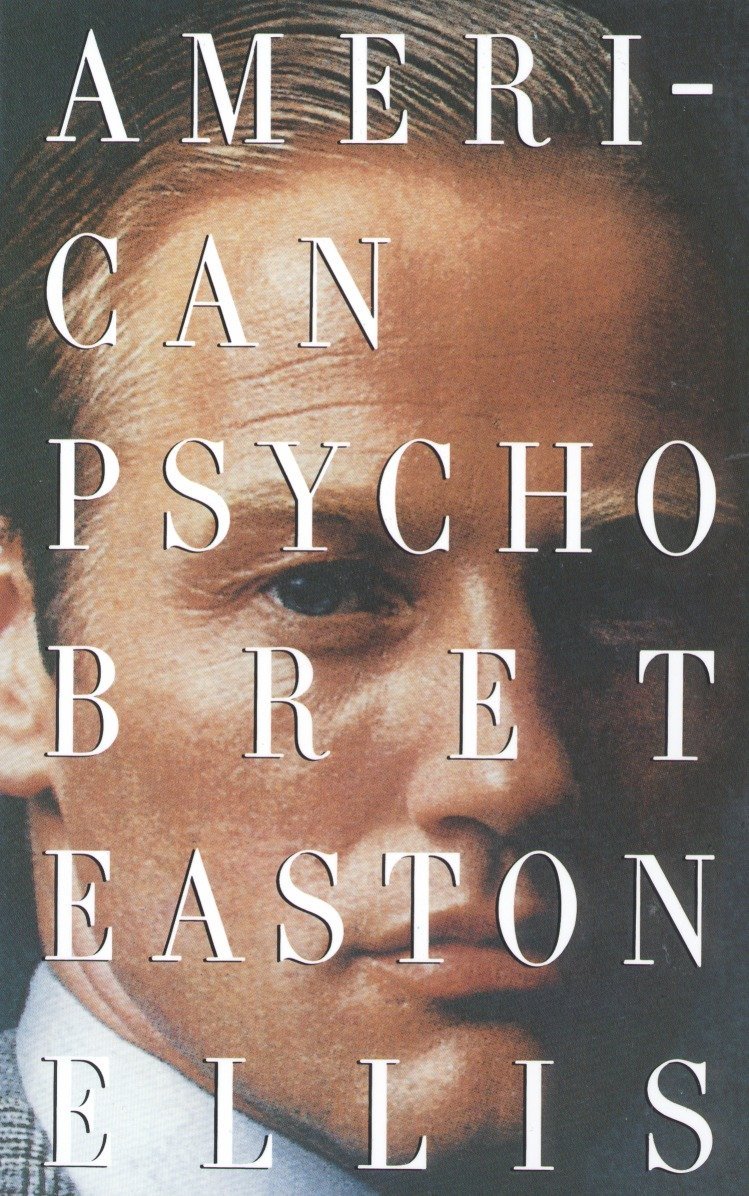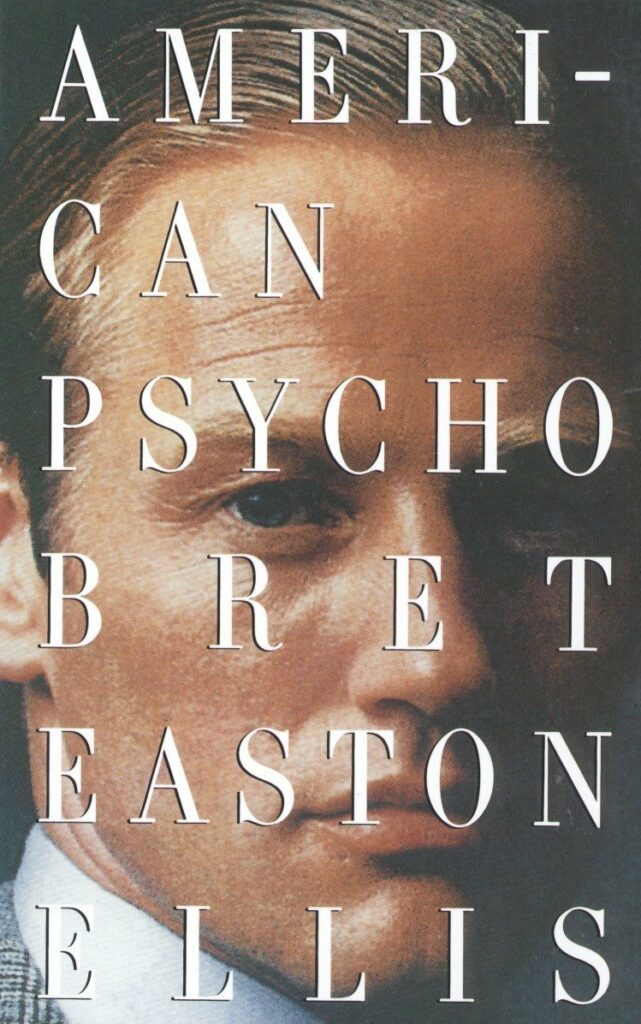 This is one of the few books I've read that had my jaw on the floor. Its mundane scenes set in the corporate landscape of 1980s New York are drastically (and literally) slashed against some pretty brutal, yet strangely sleek murder scenes performed by our unreliable anti-hero, Patrick Bateman, that unfold like an experimental stream of consciousness. Plus, it has one of the greatest final lines in modern American literature: "This is not an exit."
4. Atonement
By Ian McEwan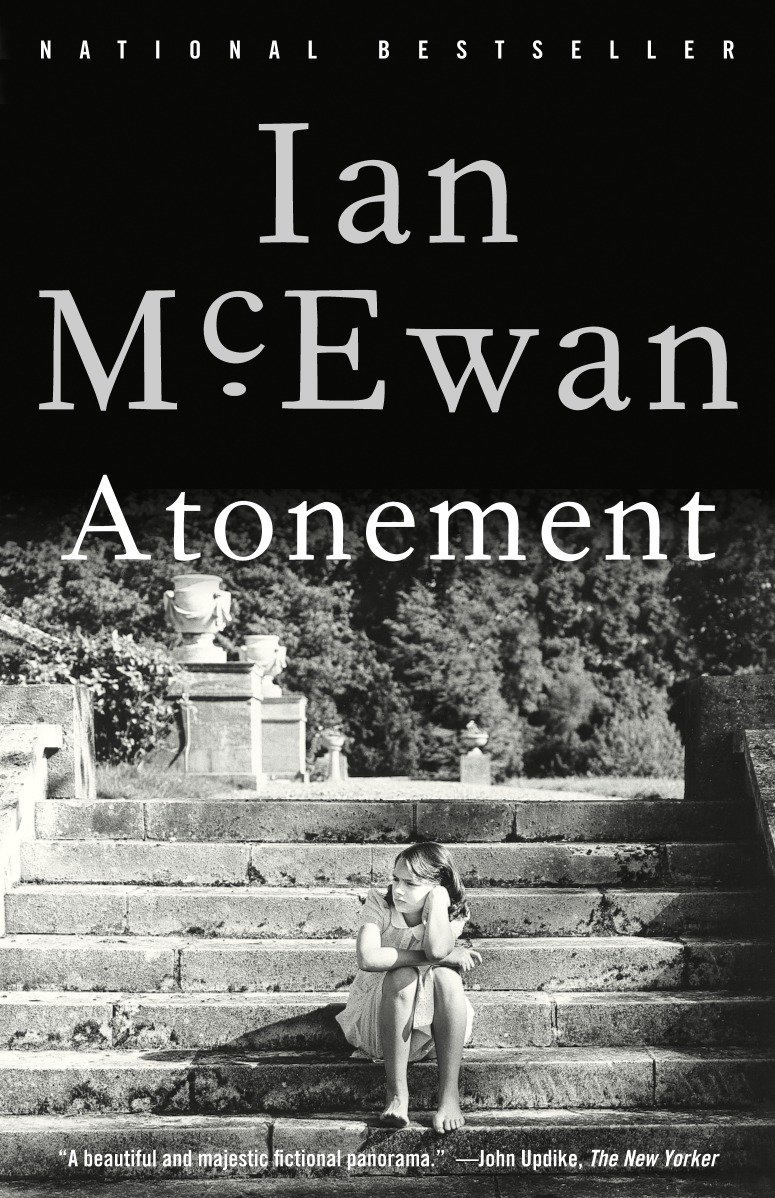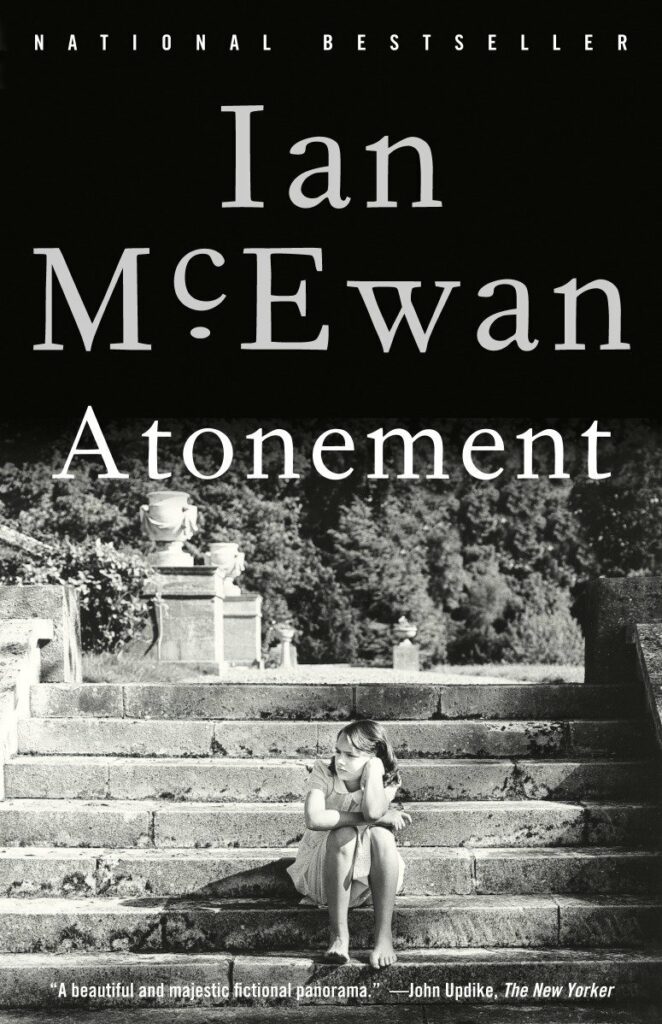 McEwan's Second World War masterpiece plays with the unreliability of storytelling through the tricky words of an untrustworthy child. Watch out for the unexpected swear bomb.
5. The Bell Jar
By Sylvia Plath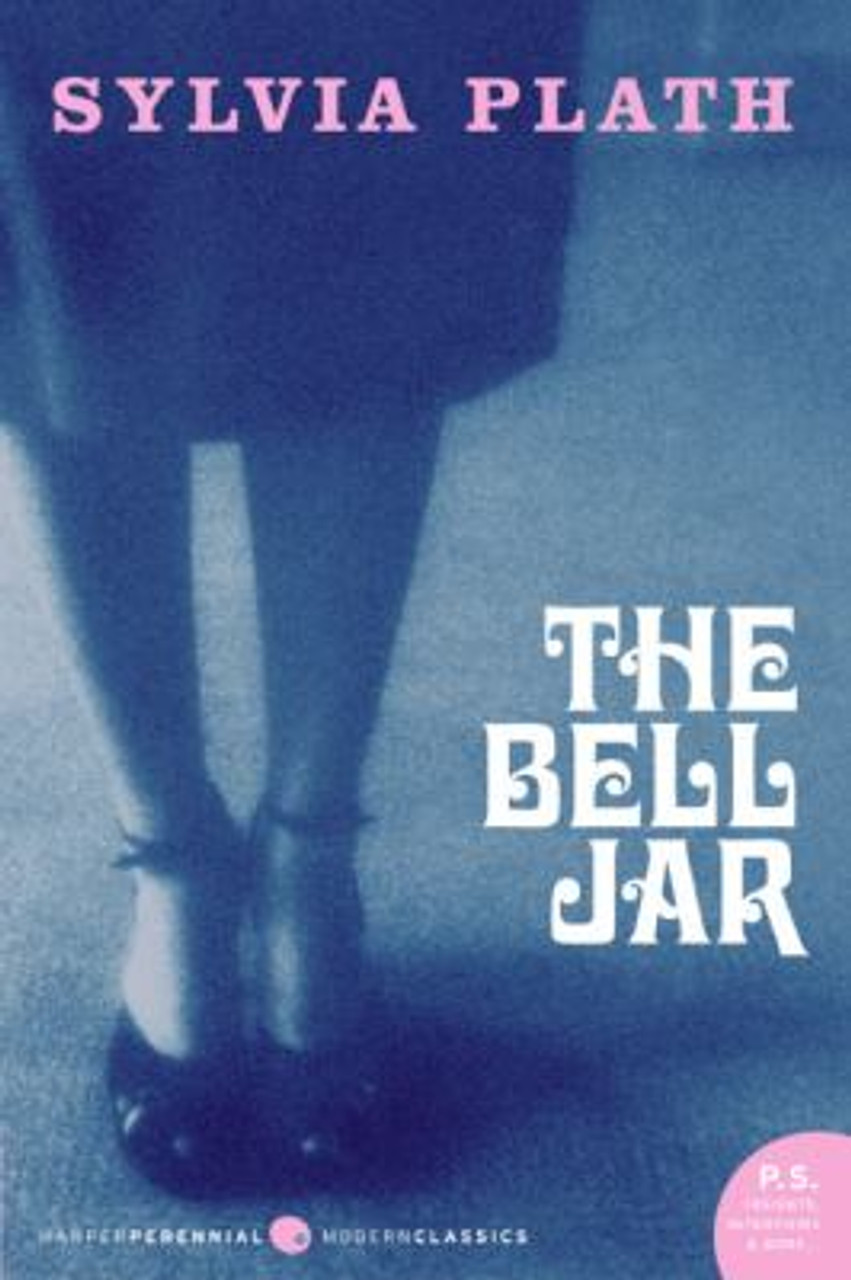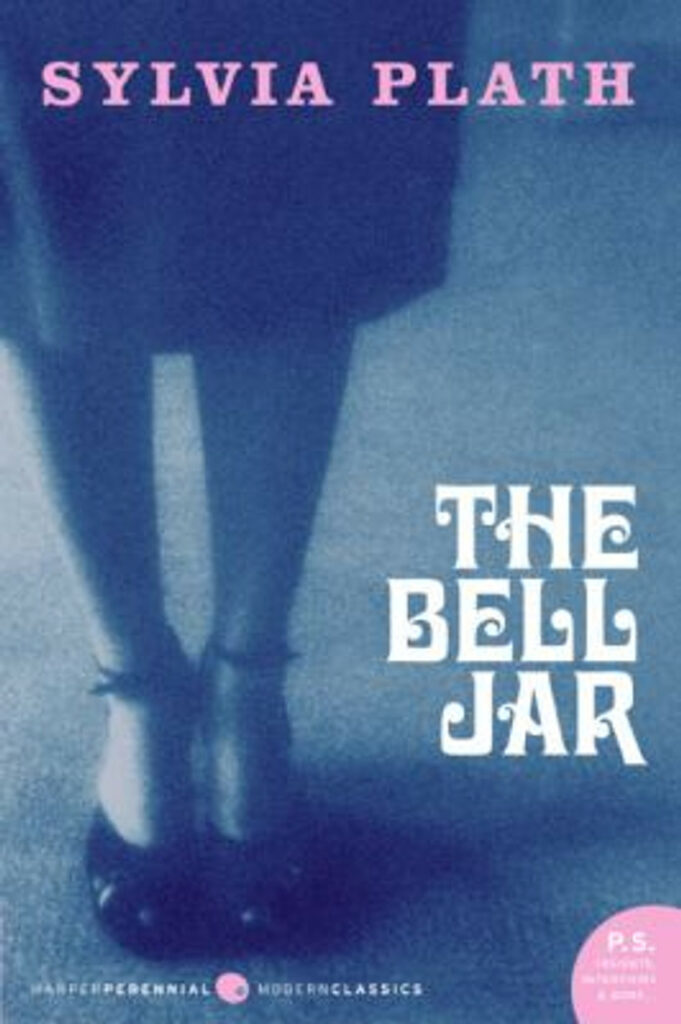 Esther Greenwood's mental and literal descent into a crawl space in the cellar, and subsequent recovery as she attempts to escape the bell jar suffocating her, is particularly poignant when considering the fate of the book's author. While Esther's reality is distorted, the reader continues to root for her as she is put through the hell of 1950s psychiatric shock therapy.
6. The Catcher in the Rye
By J.D. Salinger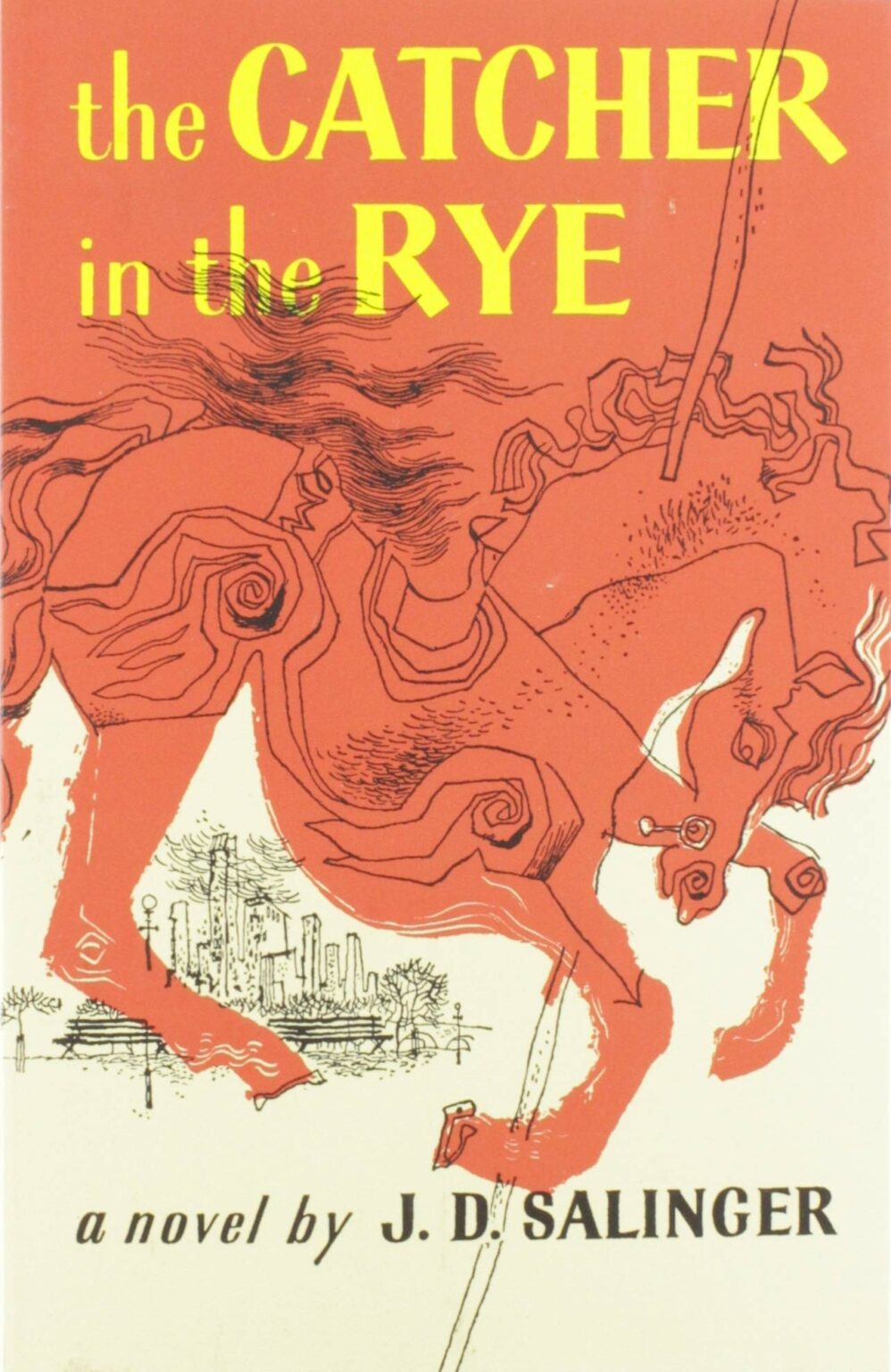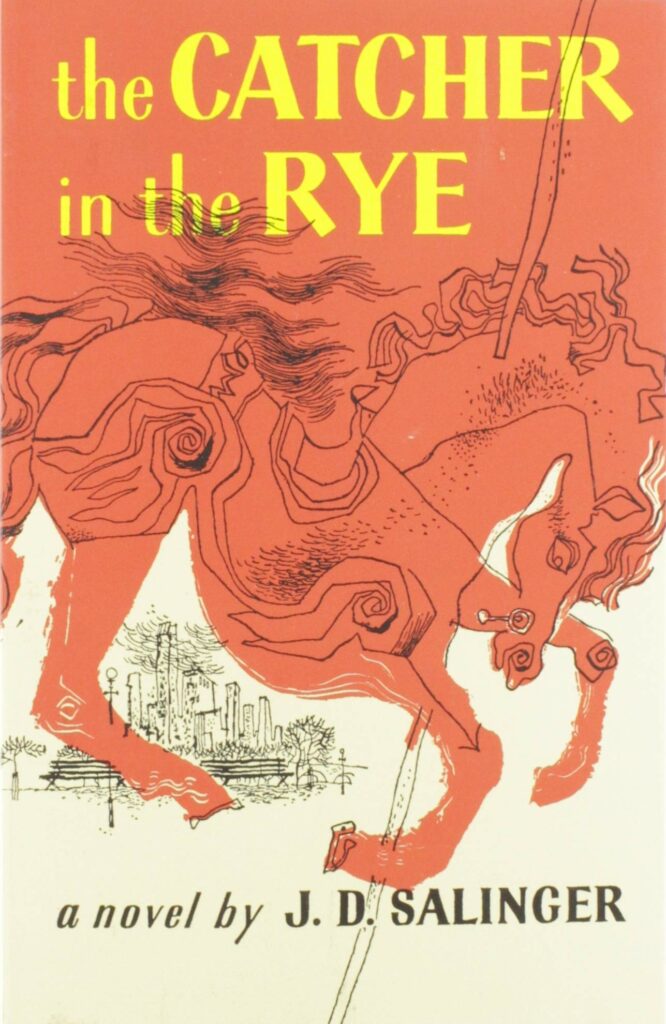 Perhaps one of the most famous unreliable teen narrators, Holden Caulfield's pessimistic worldview and take on all-things "phoney" renders The Catcher in the Rye a classic.
7. The Collector
By John Fowles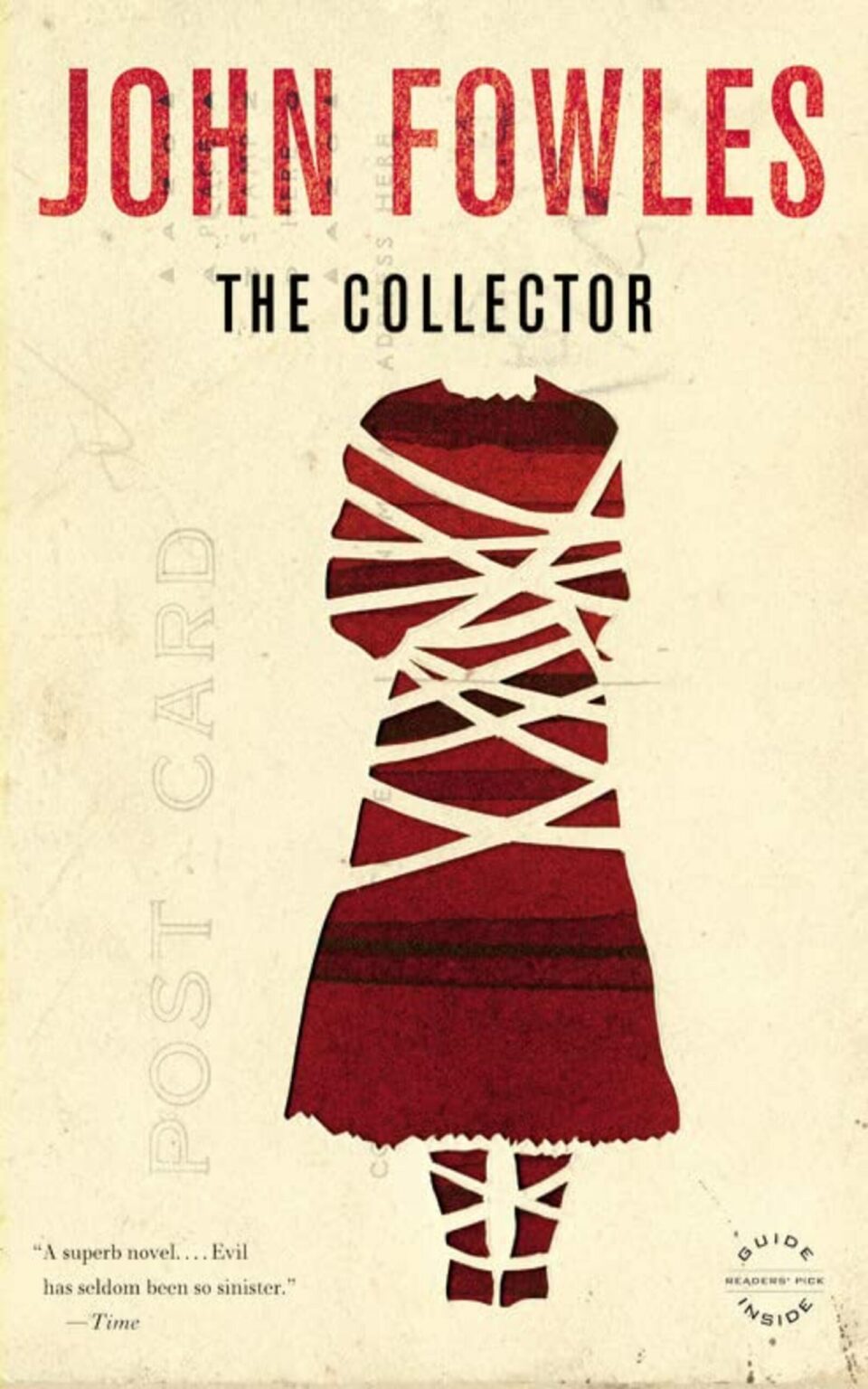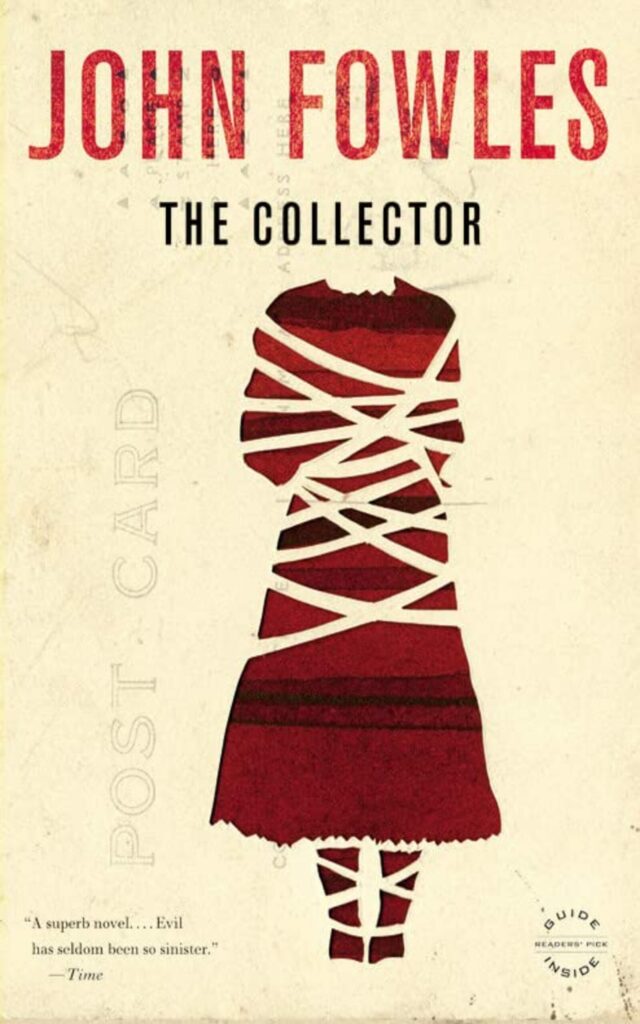 Narrator Fredrick Clegg seems like a harmless-enough butterfly collecting loner, until we get the voice of the woman he's taken captive, Miranda Grey. What follows is truly shocking and upends everything you thought you ever knew about Fredrick and Miranda's relationship. This book is classic, genius, brilliant.
8. Eleanor Oliphant is Completely Fine
By Gail Honeyman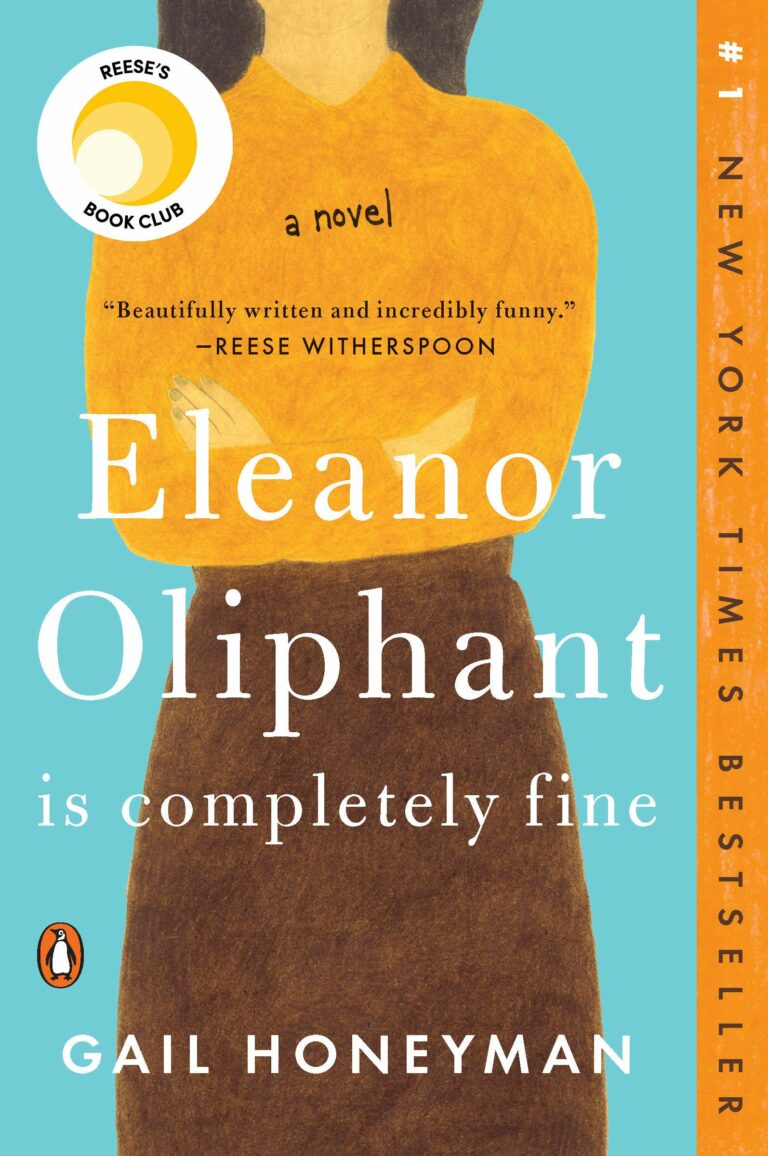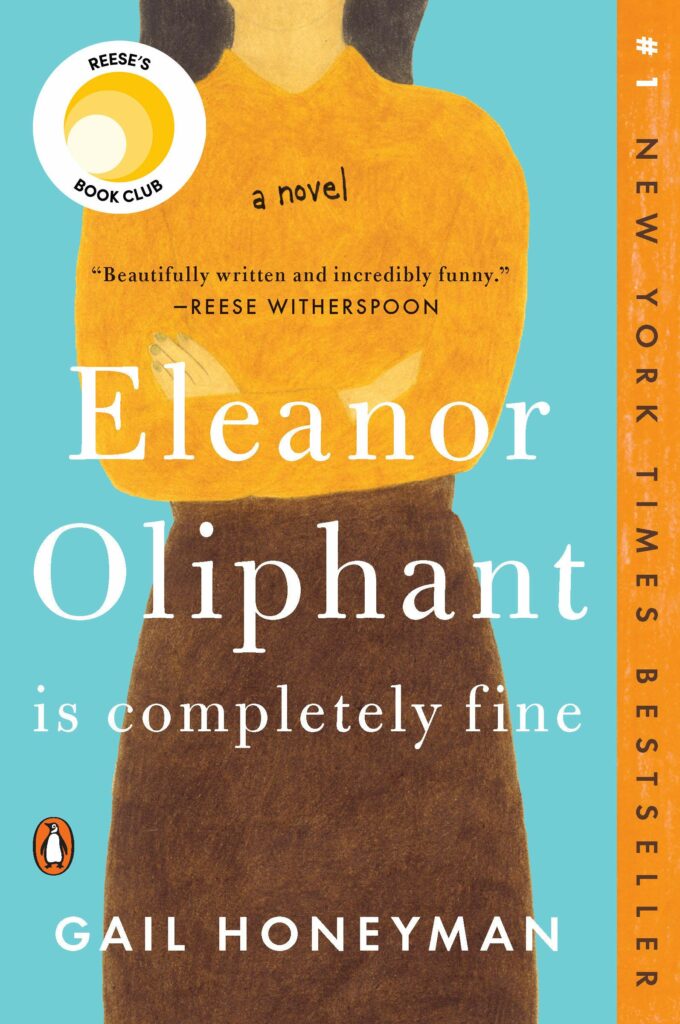 Loveable Eleanor Oliphant is depressed, neurodivergent, and possibly an alcoholic, but you can't help but aggressively root for her. The twist ending is poignant rather than shocking, and makes the reader feel even more empathy for our somewhat loosey-goosey main character.
9. Fight Club
By Chuck Palahniuk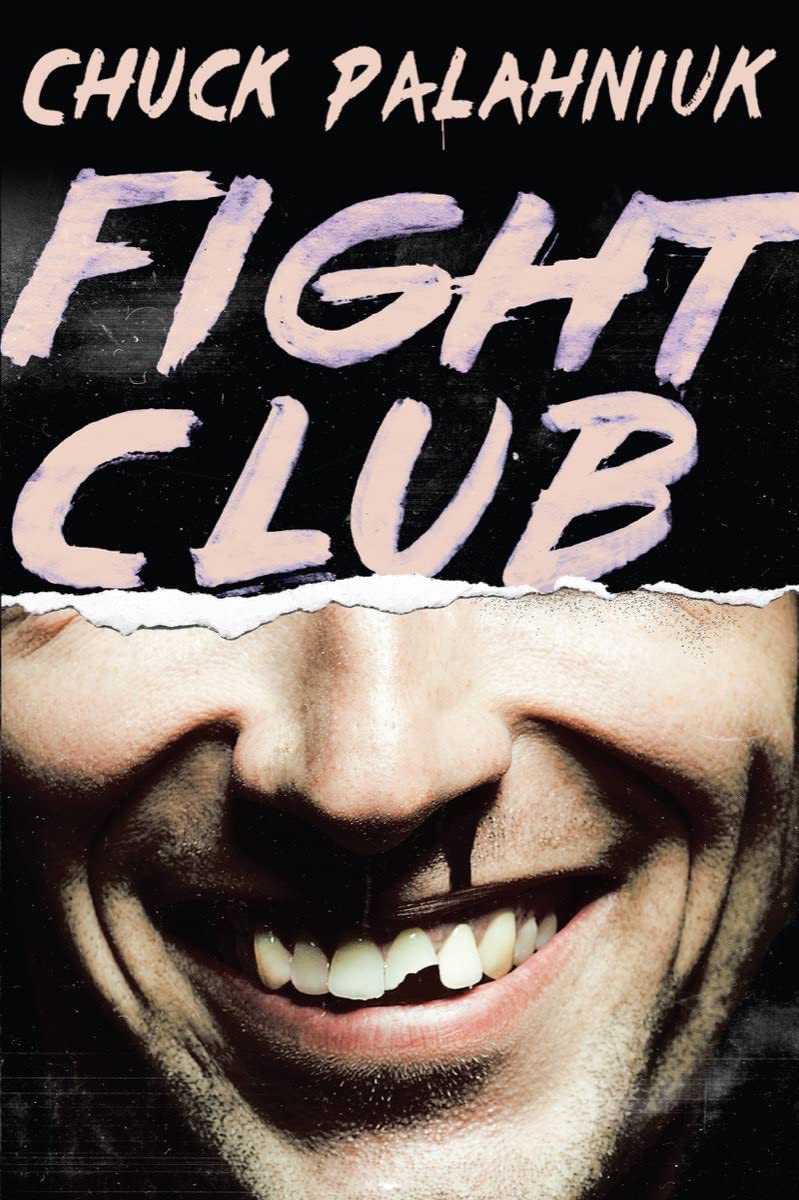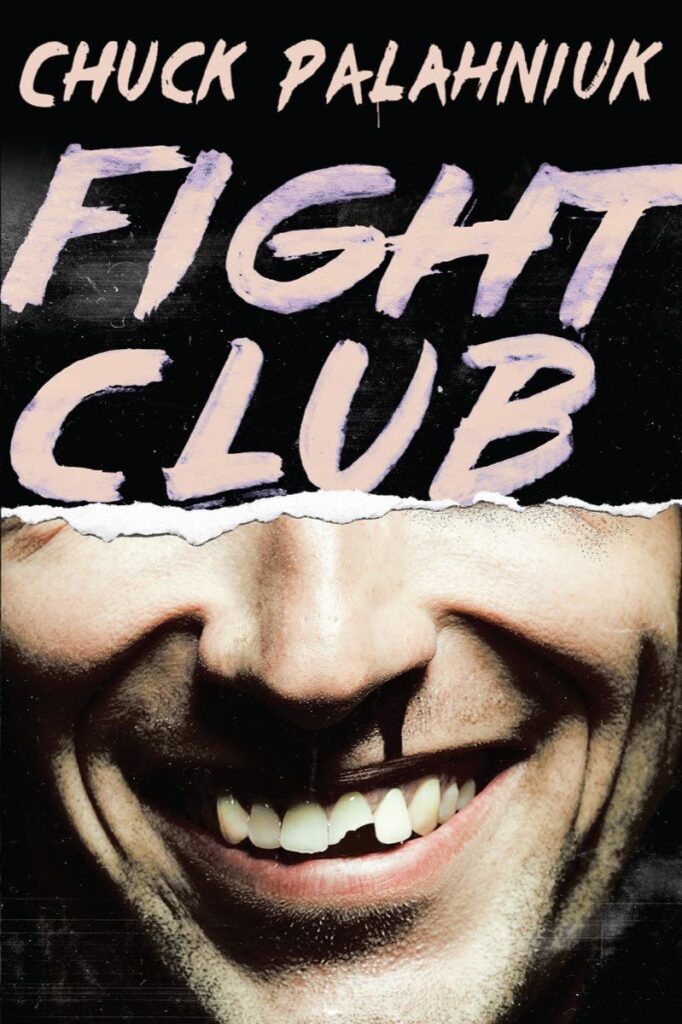 The narrator of Fight Club is an anonymous insomniac with a deteriorating grasp on reality. When his antagonist, Tyler Durden, pushes him to his mental and physical limits, we learn that there's more to Tyler than first thought. This novel shouldn't shock (the clues are there throughout), yet somehow, through its unreliable narrator, it still does.
10. First Person
By Richard Flanagan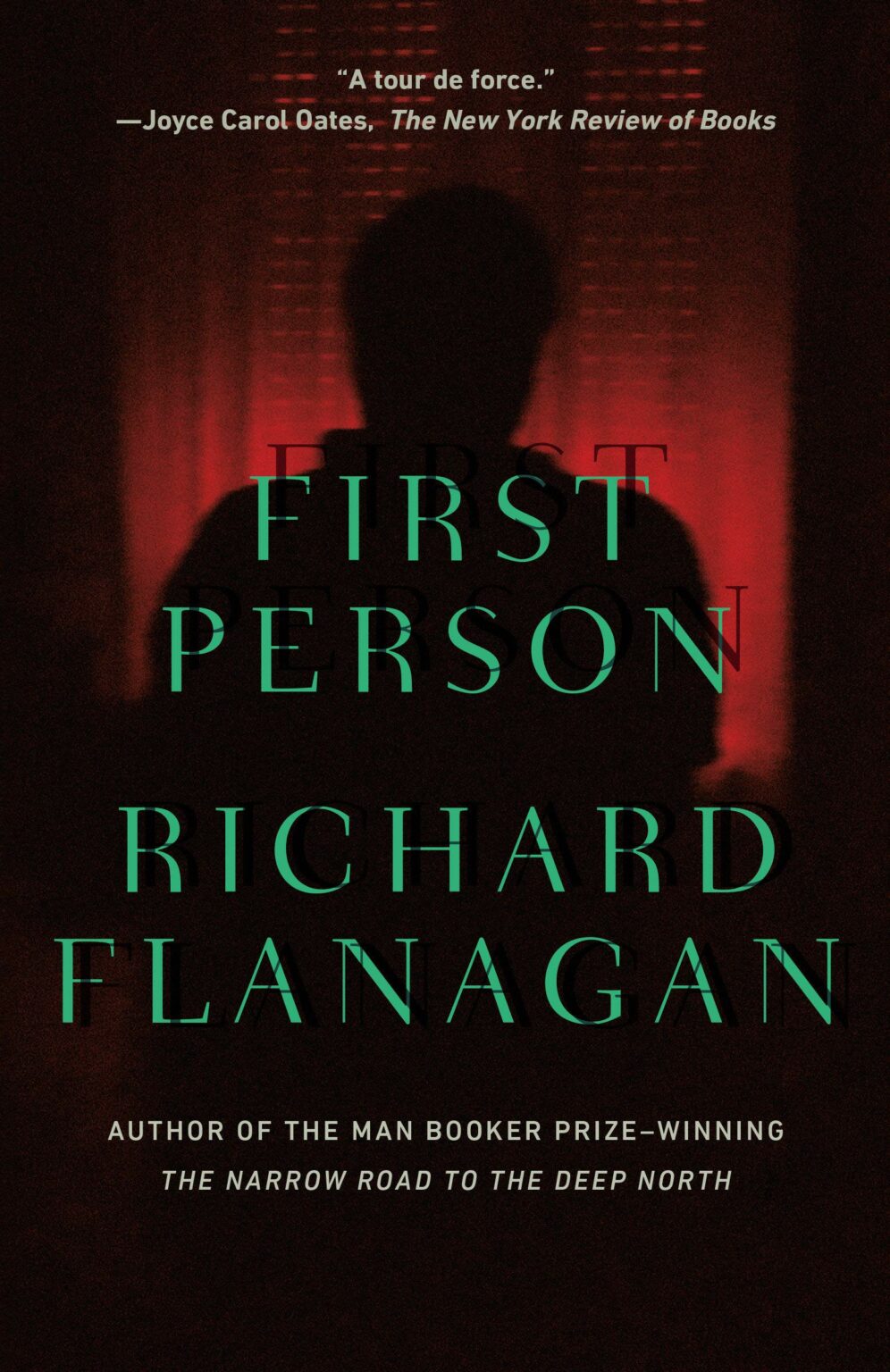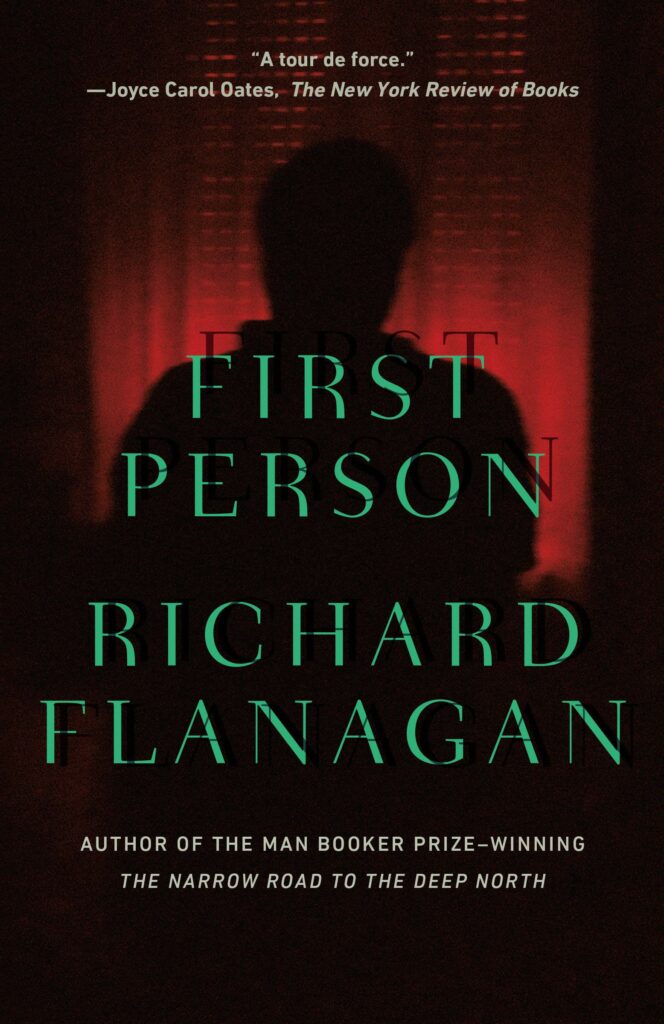 A smart, meta take on the writing process and using the first-person narrative that will appeal to aspiring authors, First Person is the chilling tale of Kif Kehlmann, who thinks he's found his lucky break ghostwriting for criminal Siegfried "Ziggy" Heidl. Ghostwriters = the quintessential unreliable narrators.
11. Fleishman Is in Trouble
By Taffy Brodesser-Akner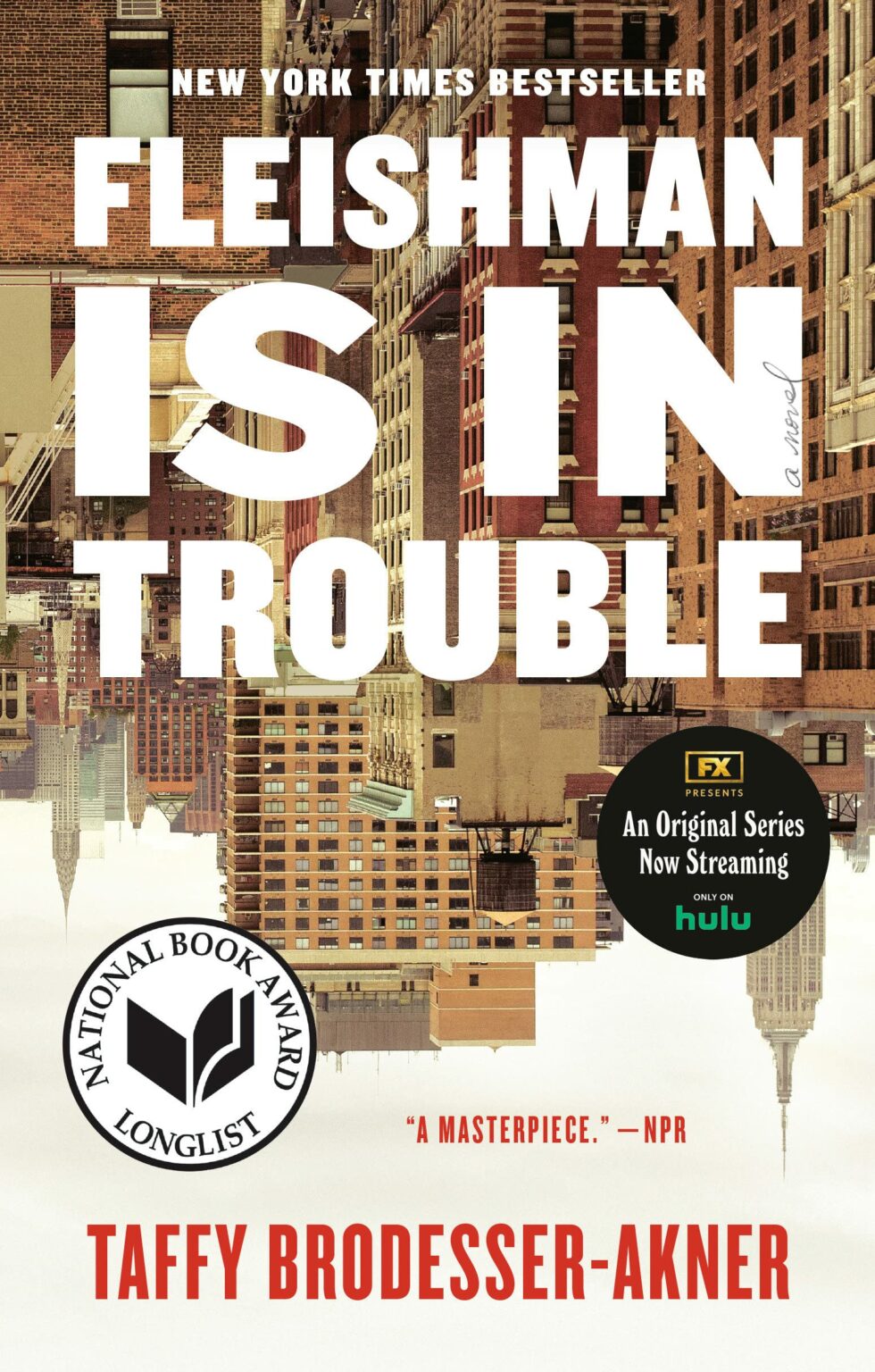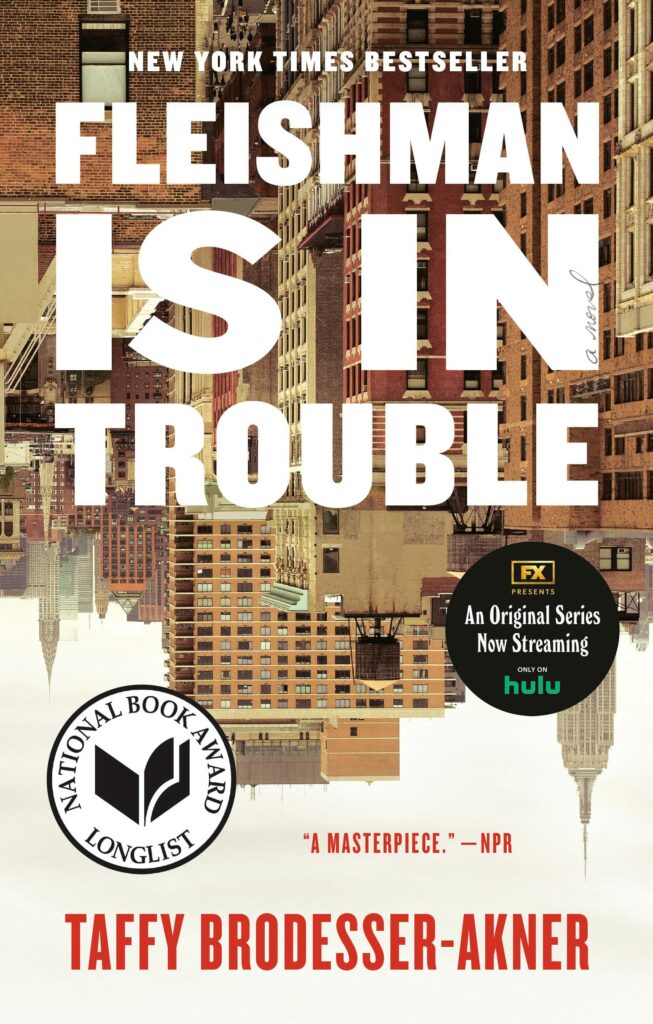 Narrated by Dr. Toby Fleishman's college friend, Libby, who is a loose interpretation of Brodesser-Akner herself, Libby inserts herself into Toby's Upper East Side marriage and attempts to solve the mystery of his missing wife. But, through Libby's biased narration, the reader is forced to question if Toby is the only member of the Fleishman family who's in trouble.
12. The Girl on the Train
By Paula Hawkins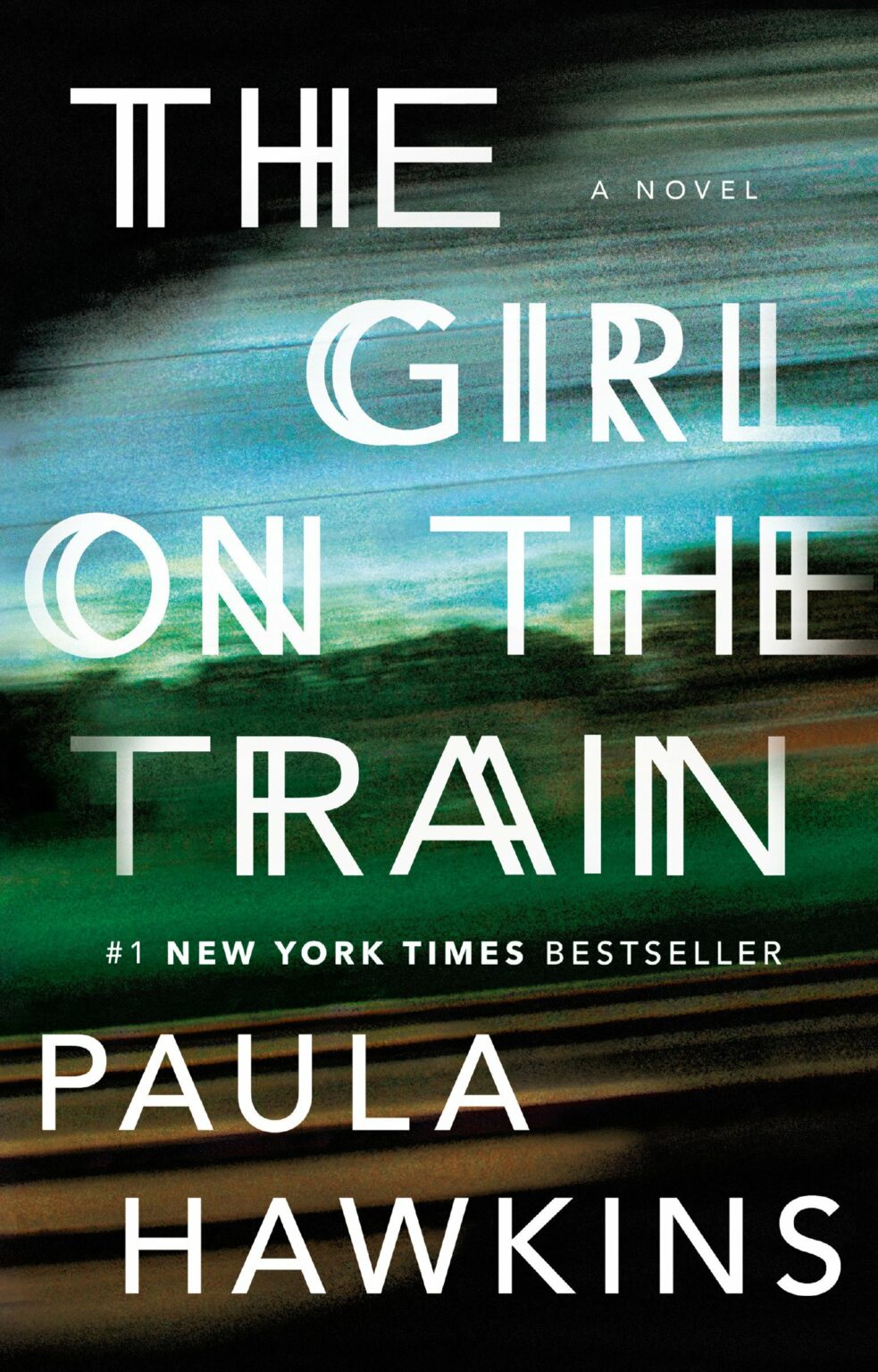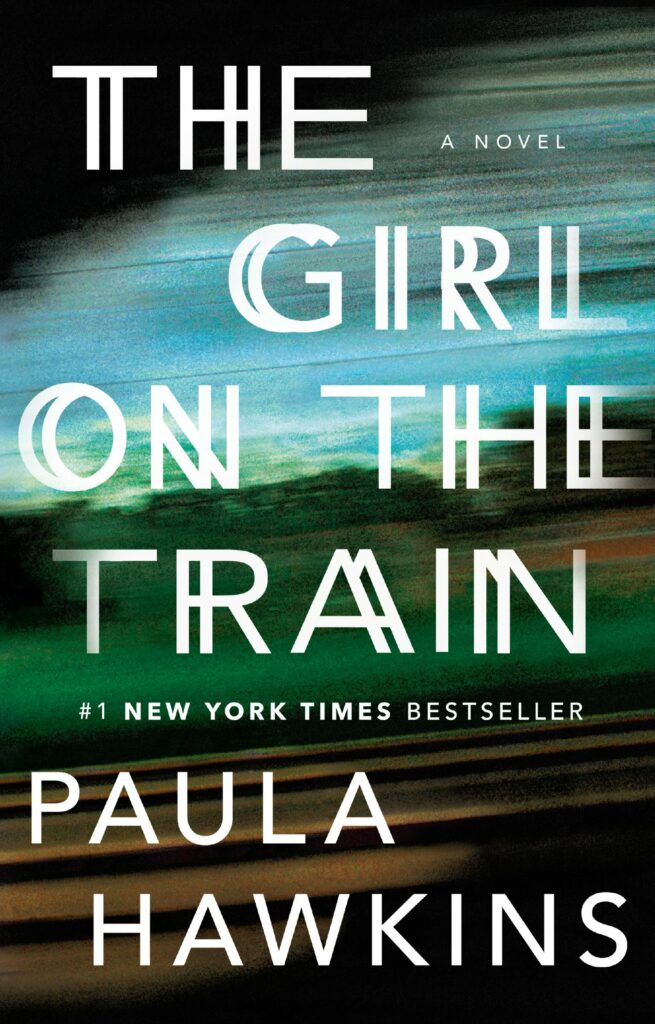 The OG of psychological suspense books with unreliable narrators featuring a female lead, The Girl on the Train introduces us to Rachel, a borderline-alcoholic commuter who spies on her neighbor and starts spiraling after witnessing a crime from her train window. While the twist isn't that surprising, this book was a runaway success at time of publishing, and set the tone for similar unreliable narrators to come.
13. Gone Girl
By Gillian Flynn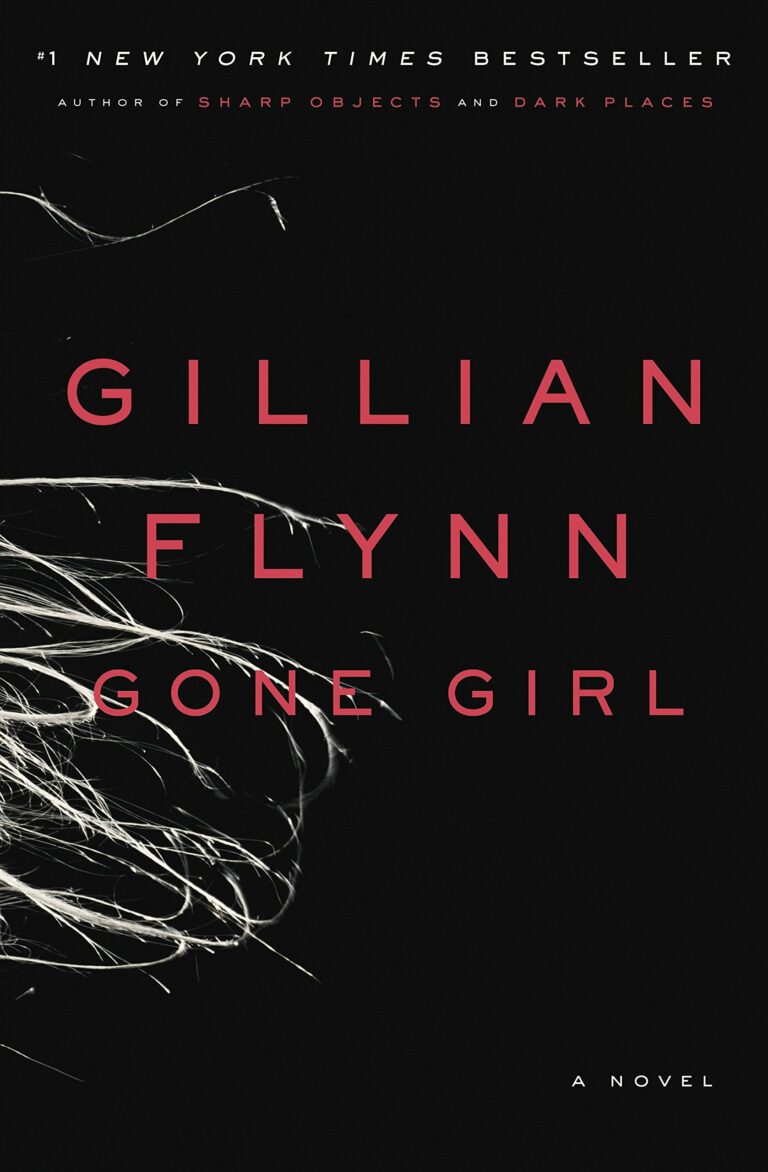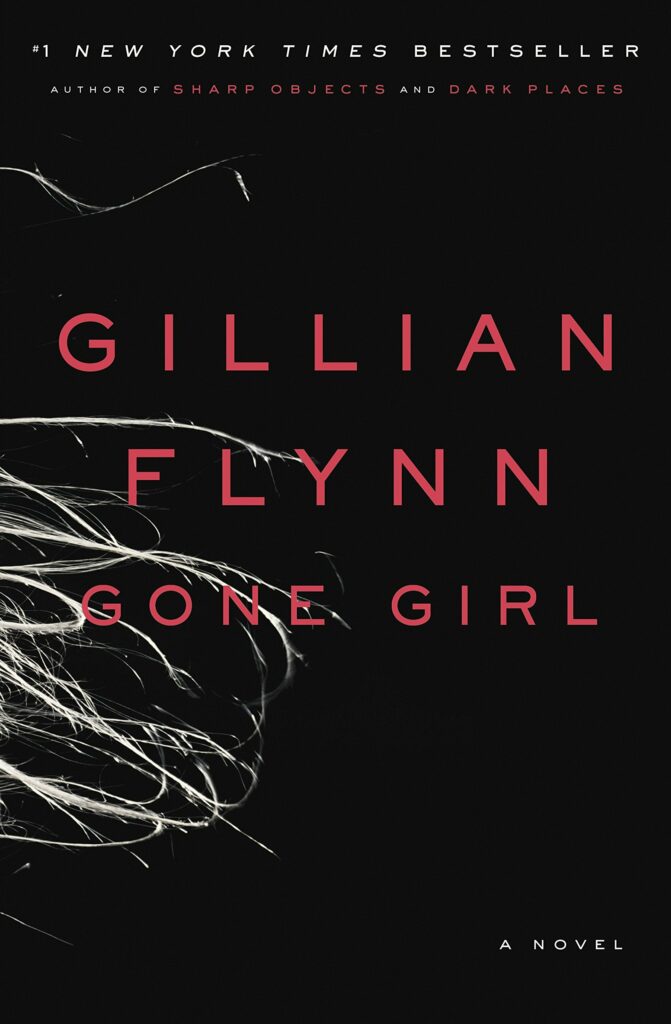 Gone Girl is widely regarded as one of the most twist-filled thrillers of all time, not least because of its mid-point mic drop and cast of horrible, unreliable characters. Nick Dunne becomes the top suspect in his strange wife's disappearance. Passages from Amy's diary, the ensuing media circus, and a husband who does himself no favors makes for a jaw-dropping storyline and a novel that skyrocketed Flynn's author career.
14. Heart of Darkness
By Joseph Conrad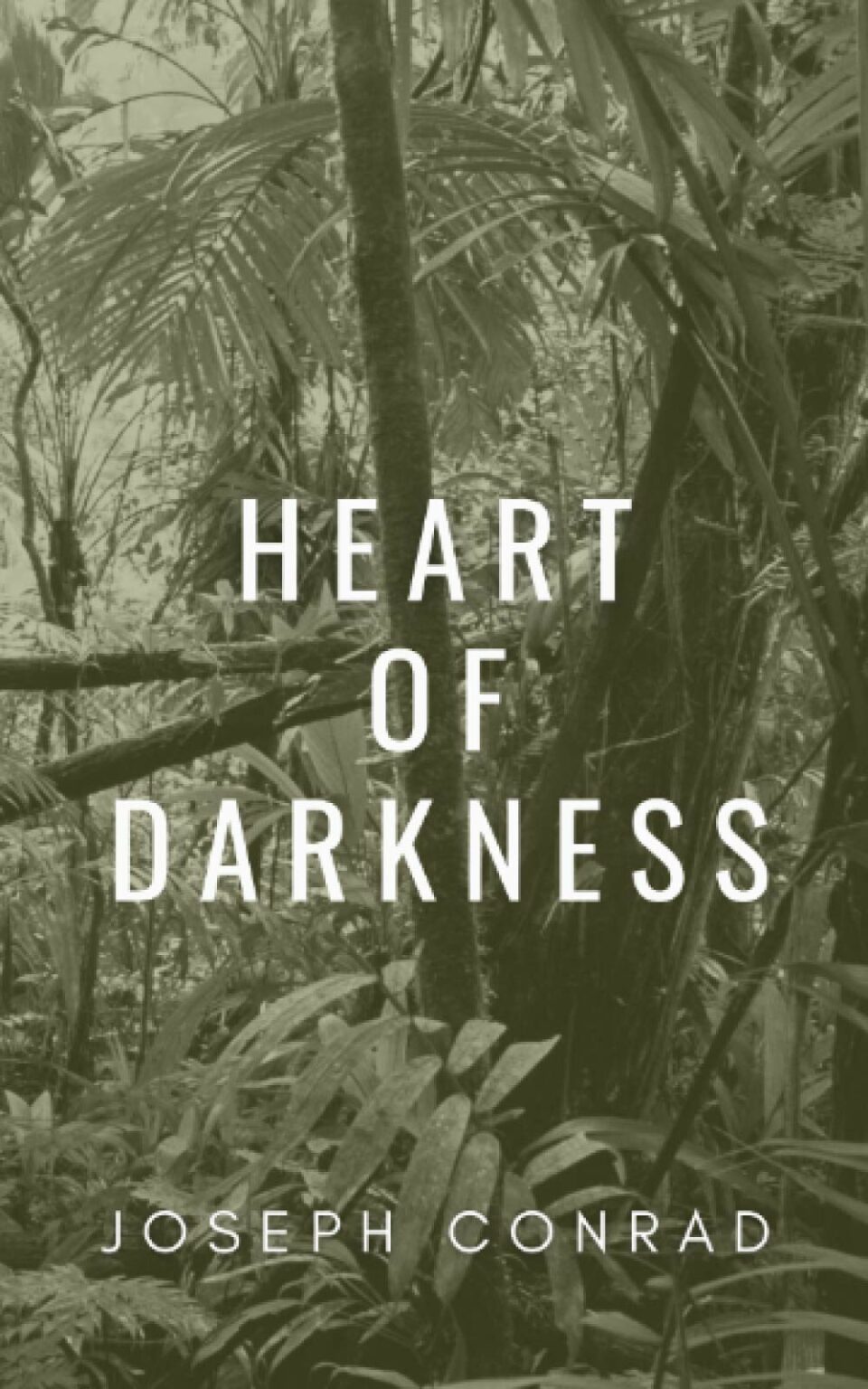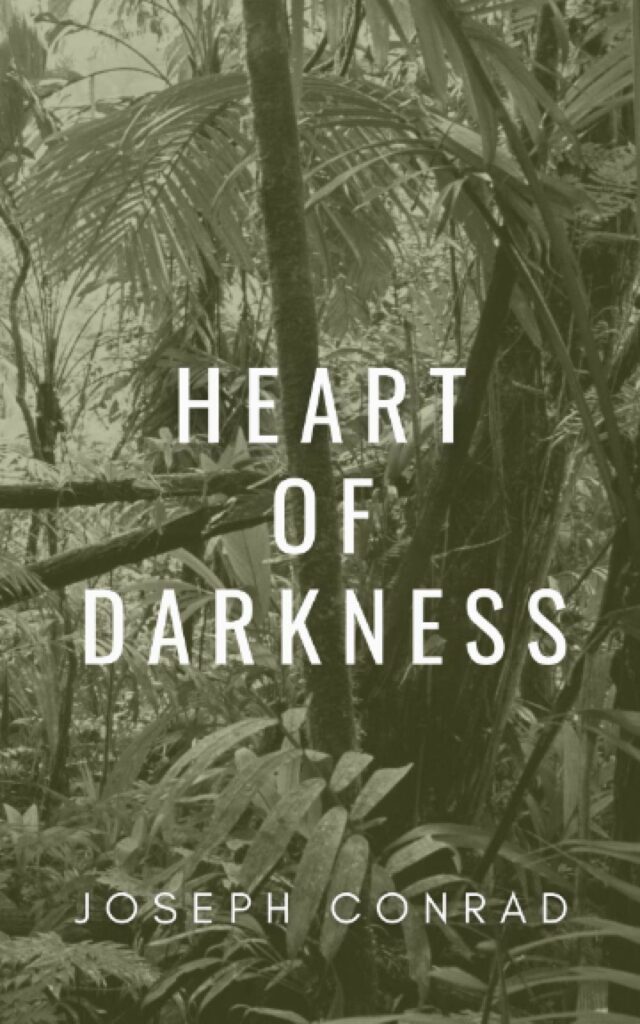 This bleak book's unreliable narrator, Marlow, is struggling to make sense of his own experience and often falls silent, which is when he is interrupted by a secondary narrator who questions Marlow's credibility. As he journeys up the Congo River, the reader soon discovers that maybe it's OK not to fully trust his voice, because something far more urgent is about to be revealed.
15. House of Leaves
By Mark Z. Danielewski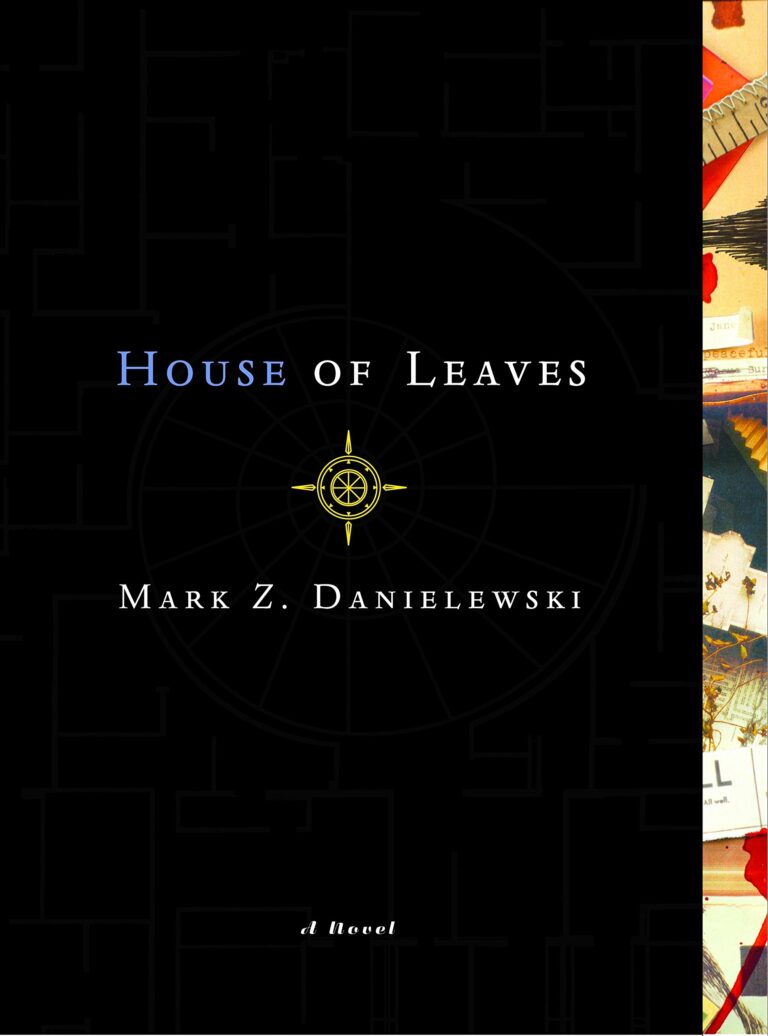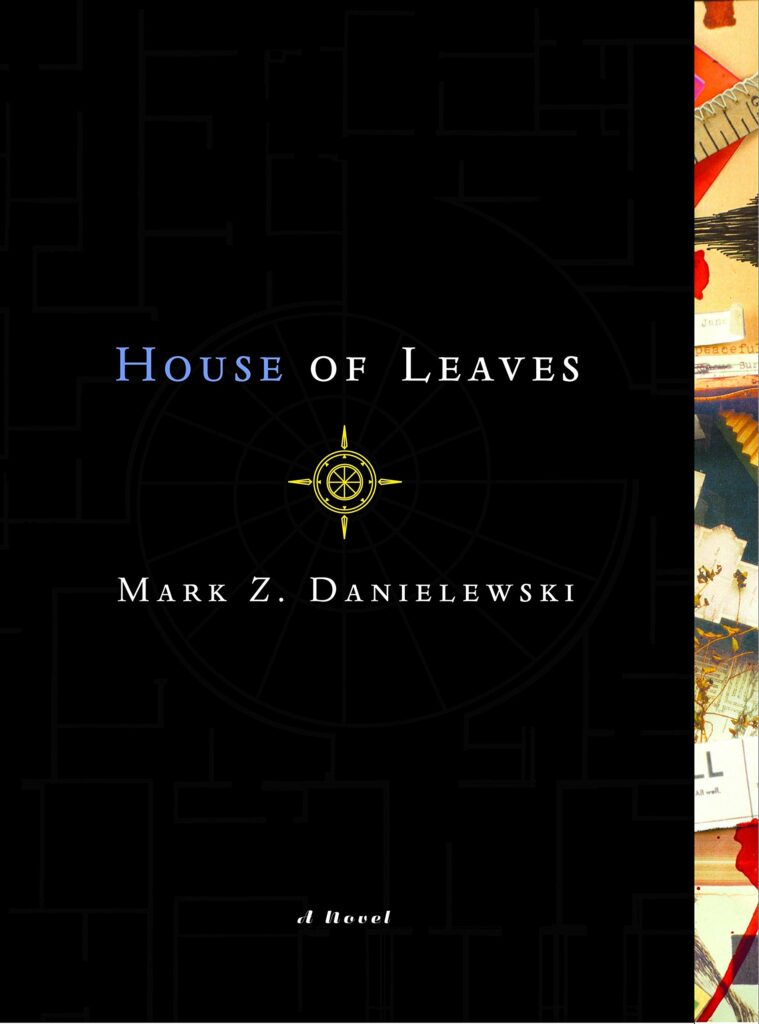 Also featured on our list of experimental books that bend the rules on craft, House of Leaves is an immersive horror story that is almost impossible to explain, but we'll give it a go. A family moves into a small house that proves to hold vast sinister secrets within. The unconventional order, narrative jumps, and patchwork structure—plus at least three severely unhinged, unreliable narrators—only makes it that much more terrifying.
16. Jazz
By Toni Morrison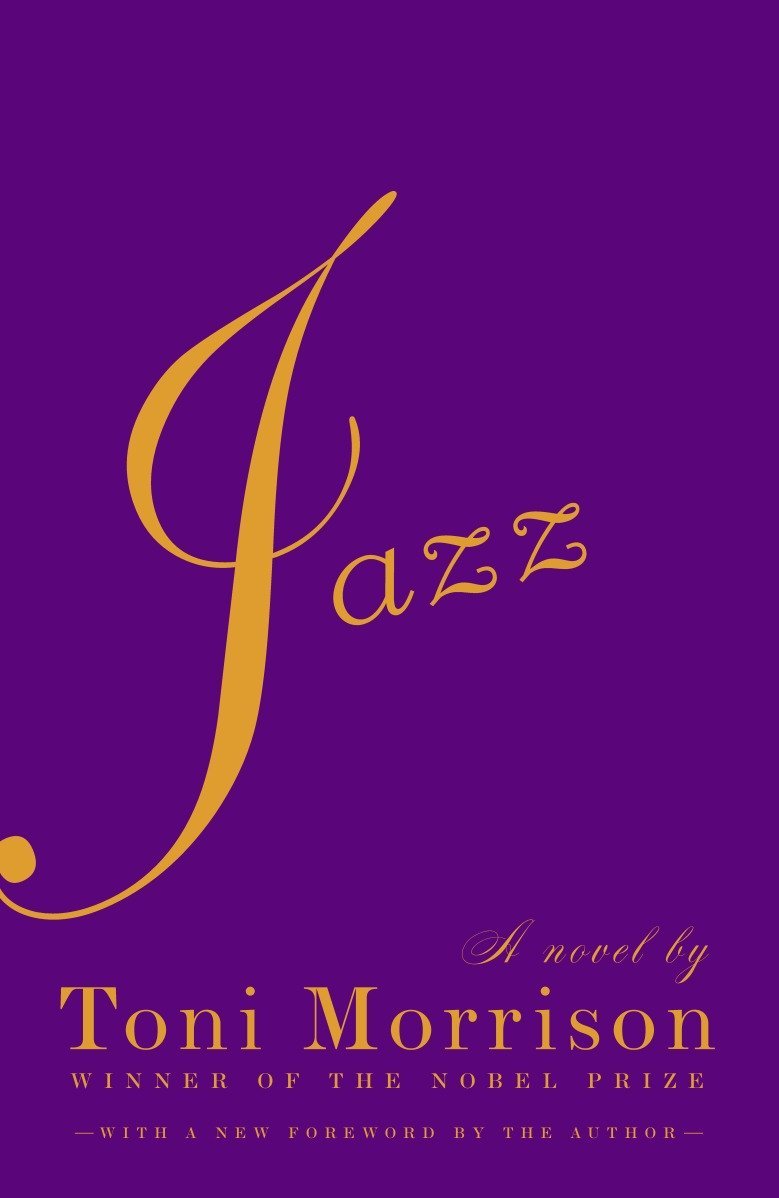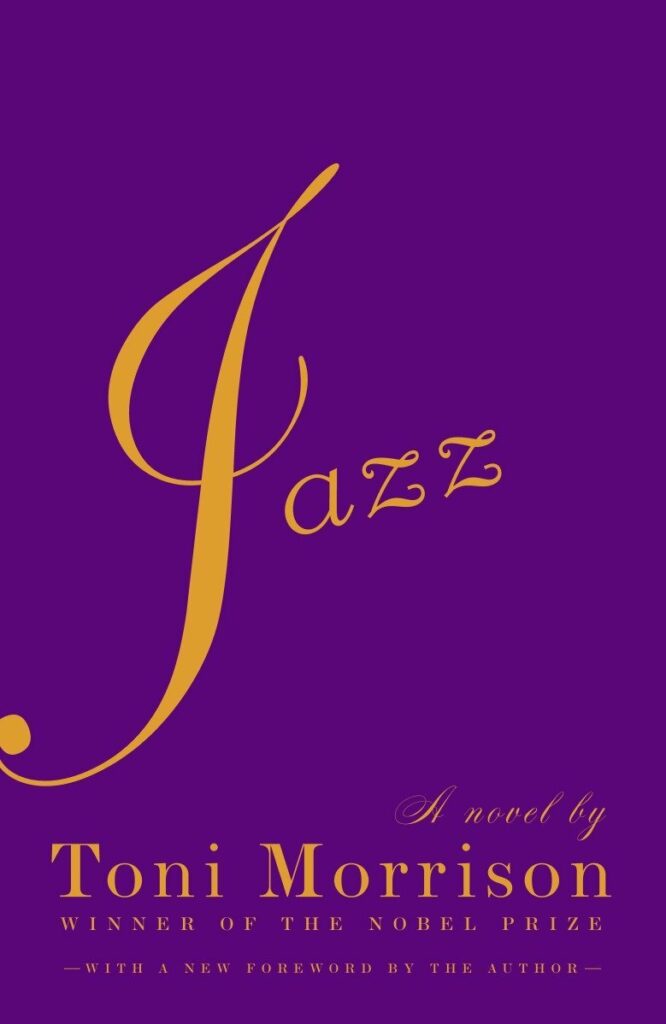 In true Toni Morrison style, this is historical fiction, a ghost story, and a love story all at the same time. Salesman Joe Trace murders his lover, while at her funeral, his wife, Violet, attacks the corpse. Using the voice of two narrators, a mosaic narrative jumps in time and dives deep into the human psyche.
17. The Last House on Needless Street
By Catriona Ward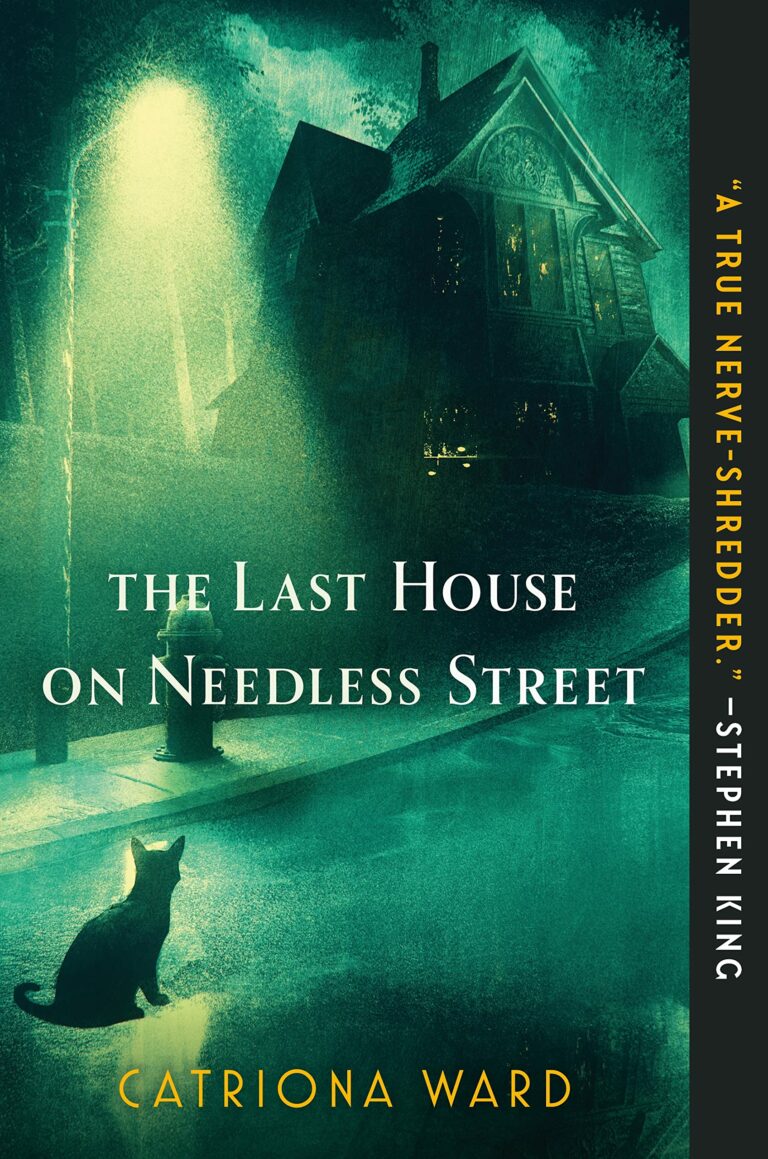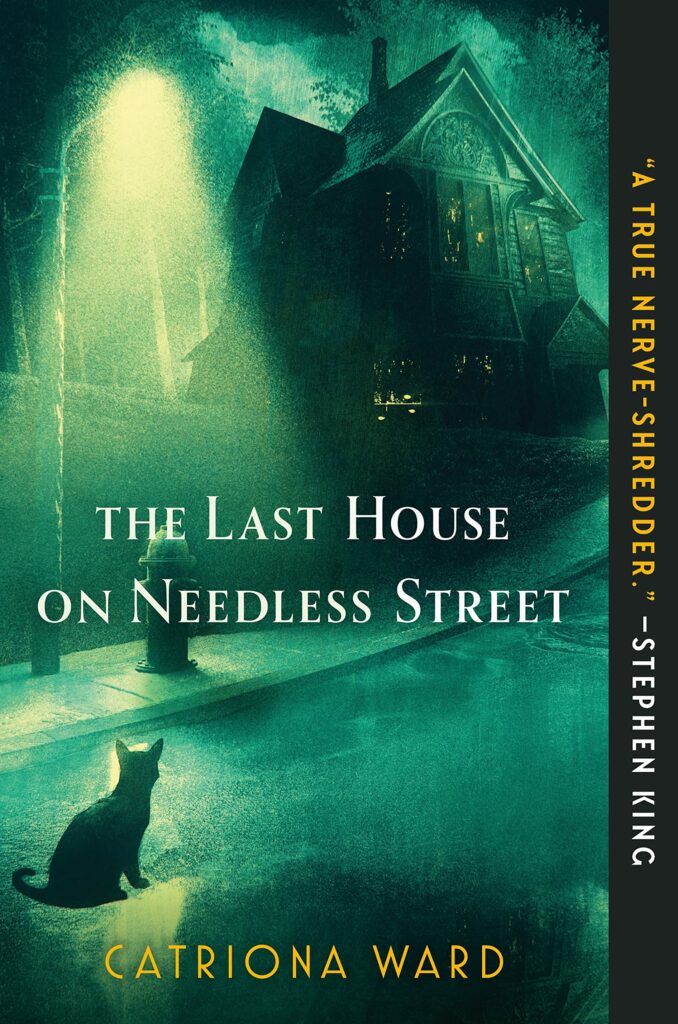 This Russian doll narrative features four main voices, all stunningly unreliable. The best part? One of them is a cat. Not your average horror story, The Last House on Needless Street is alive with human pain, sadness, displacement, and an unpredictable ending that defies its genre.
18. Life of Pi
By Yann Martel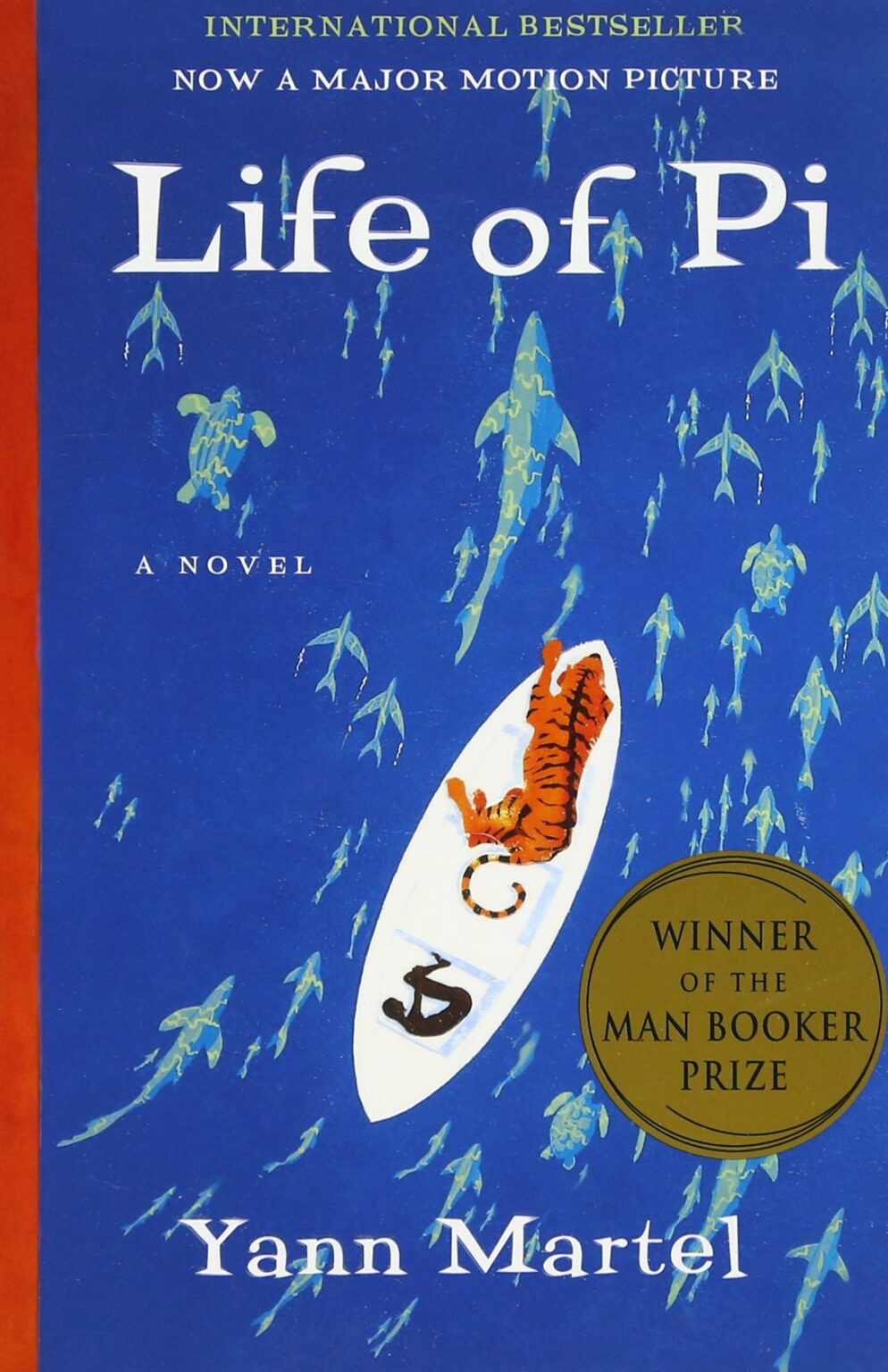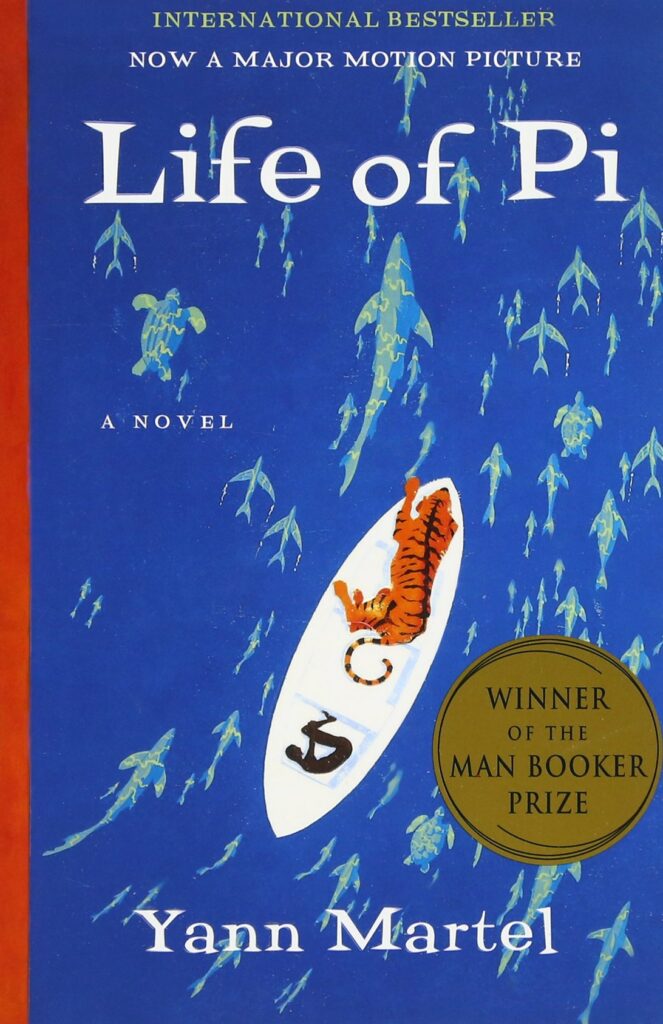 A fantastical tale featuring a boy on a lifeboat accompanied by a menagerie of zoo animals following a shipwreck. While the premise sounds highly improbable, the presentation of the facts of the matter at the book's conclusion leaves the reader wondering what's real and what's imagined.
19. Lolita
By Vladimir Nabokov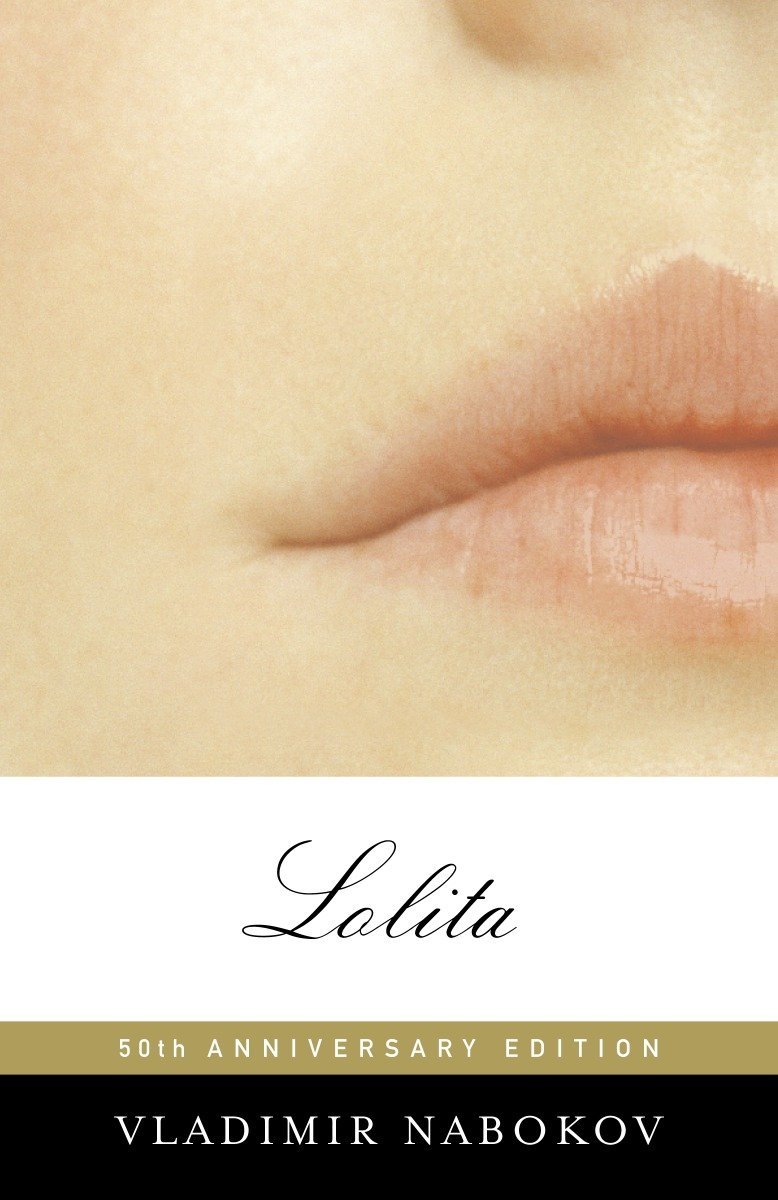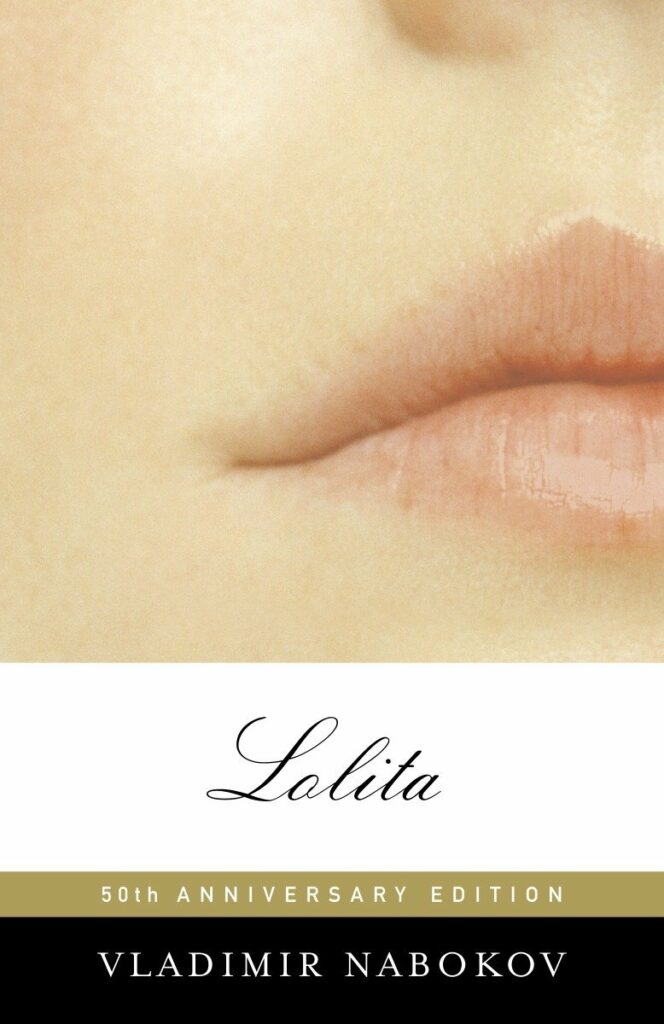 Humbert Humbert is deluded, self-serving, has a memory like a sieve, and oh, and in love with his landlady's twelve-year-old daughter. Despite the disturbing subject material, this is a classic example of mansplaining, of an adult trying to re-write a child's narrative, and of a severely suspect narrator.
20. The Lovely Bones
By Alice Sebold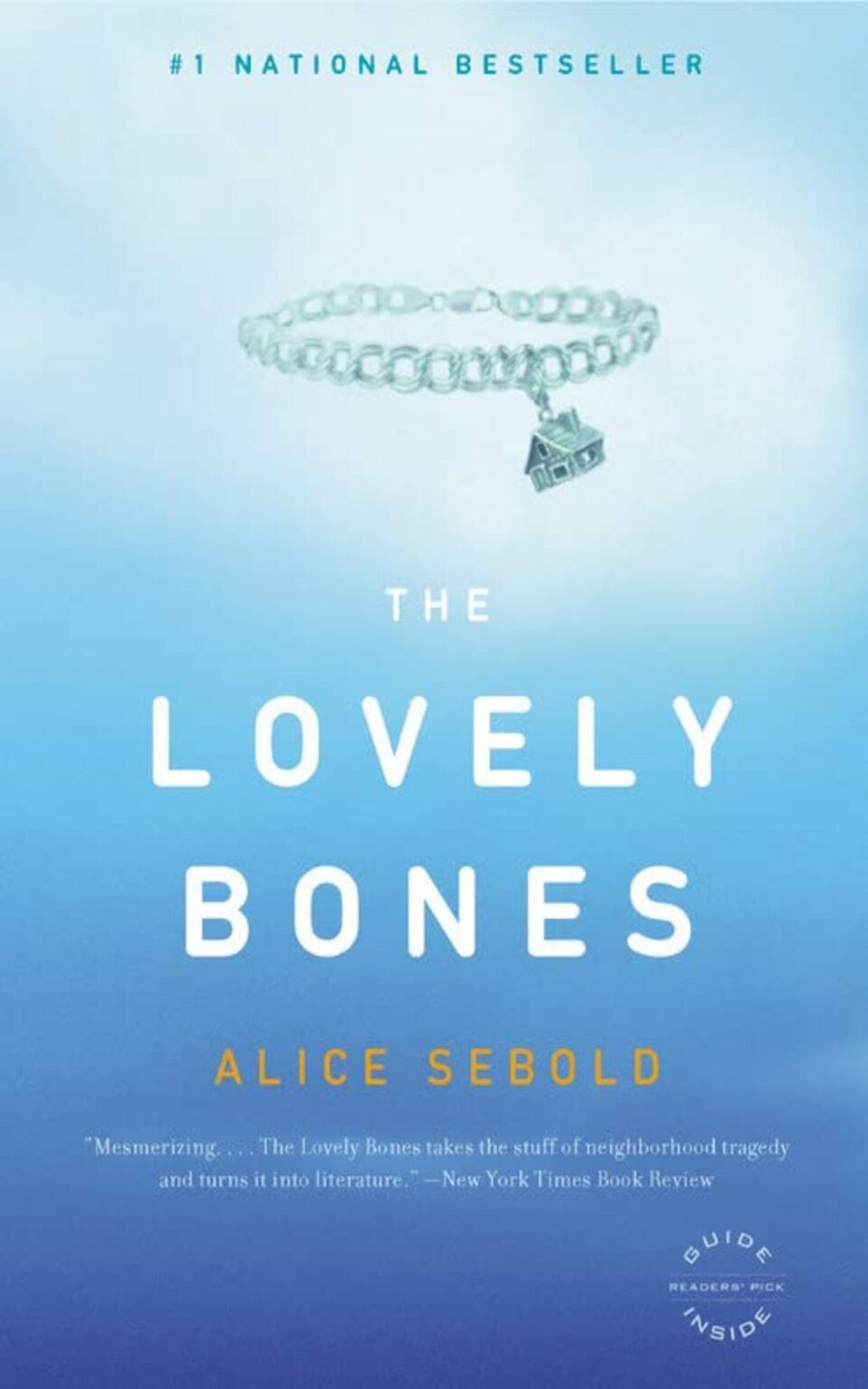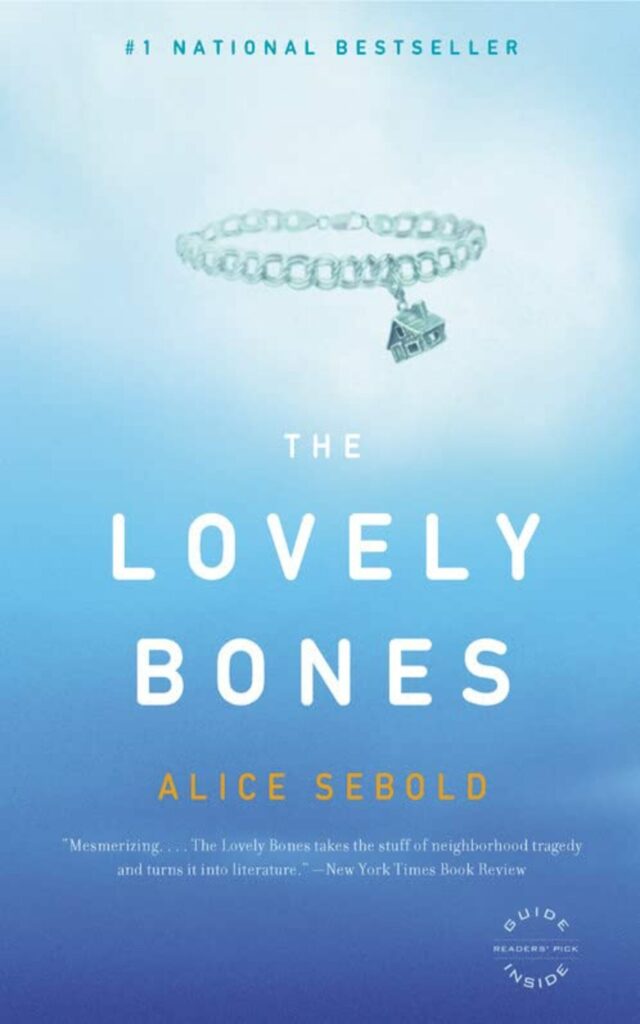 Classic unreliable narrator trait no.1: being dead. Susie Salmon narrates from heaven after her brutal murder, but her worldview is profound and feels very human and alive, made only more tragic by the presentation of the world she's been forced to leave behind. Unreliable, yes, but beautifully observed.
21. Money: A Suicide Note
By Martin Amis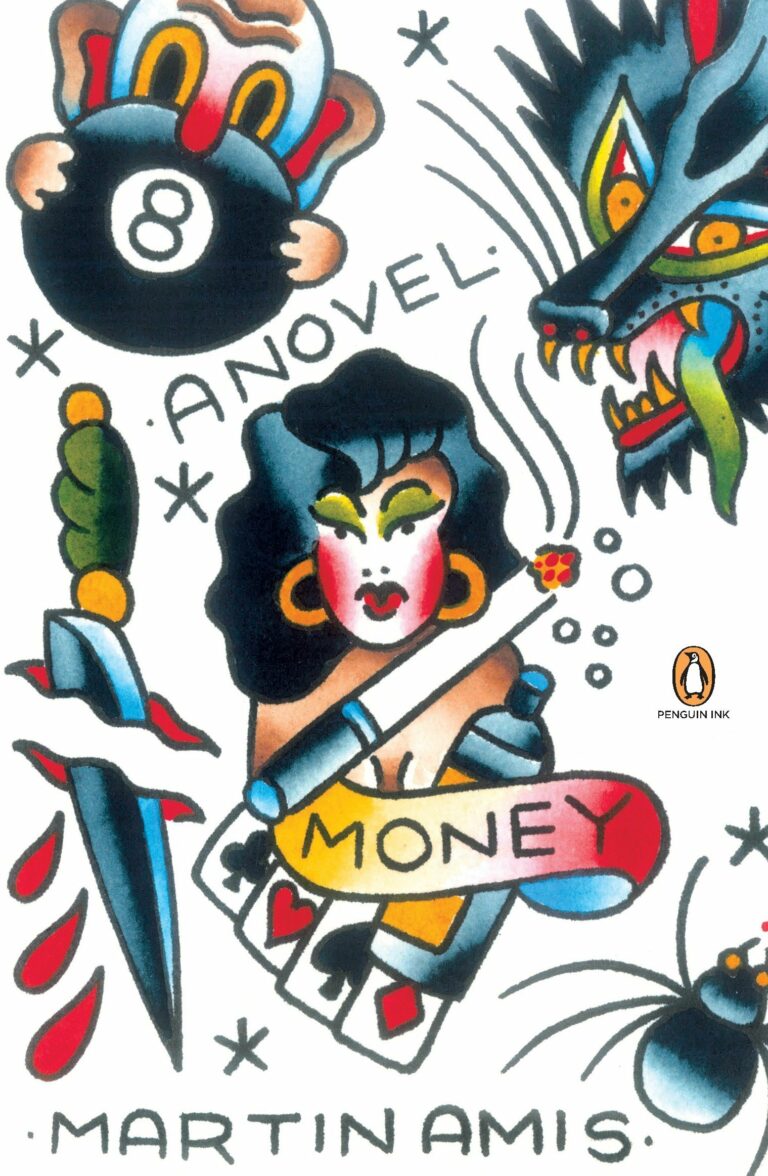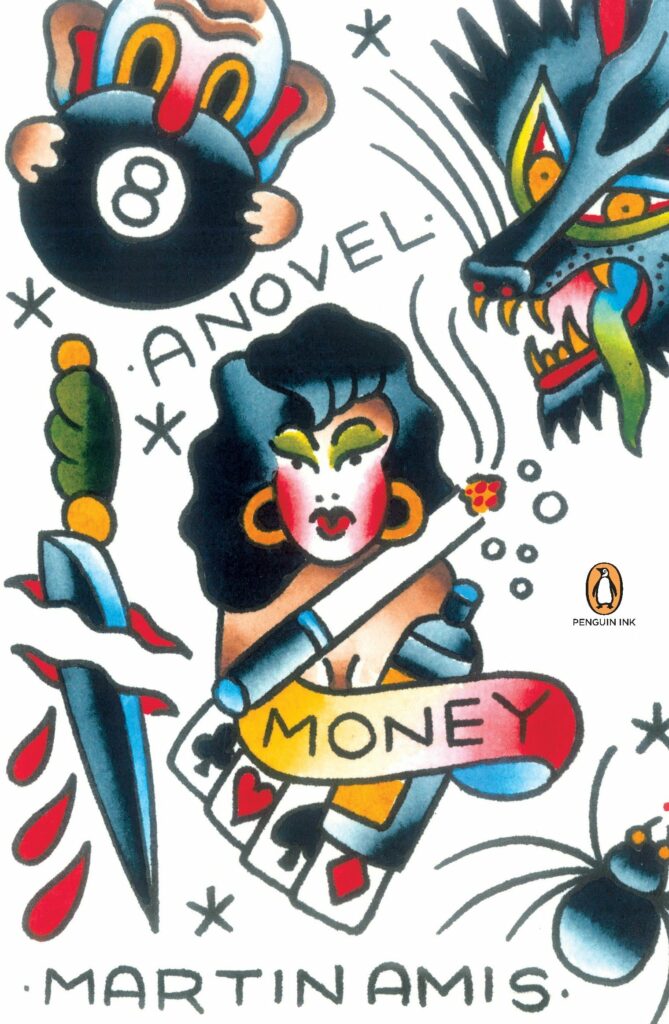 Selfish, hedonistic John Self is one of literature's most intriguing narrators. Drowning in a world of consumerism, Self ceases to exist by the novel's conclusion. Who is the real Self? Someone not to be trusted, that's for sure.
22. The Murder of Roger Ackroyd
By Agatha Christie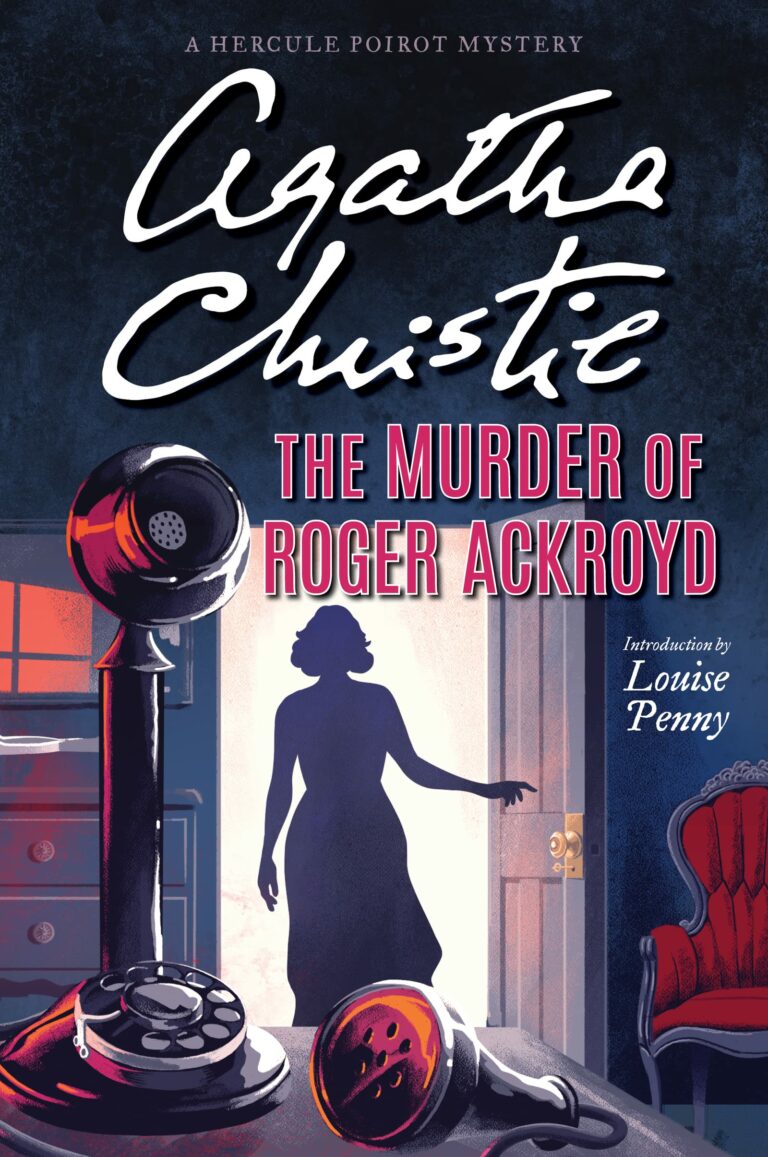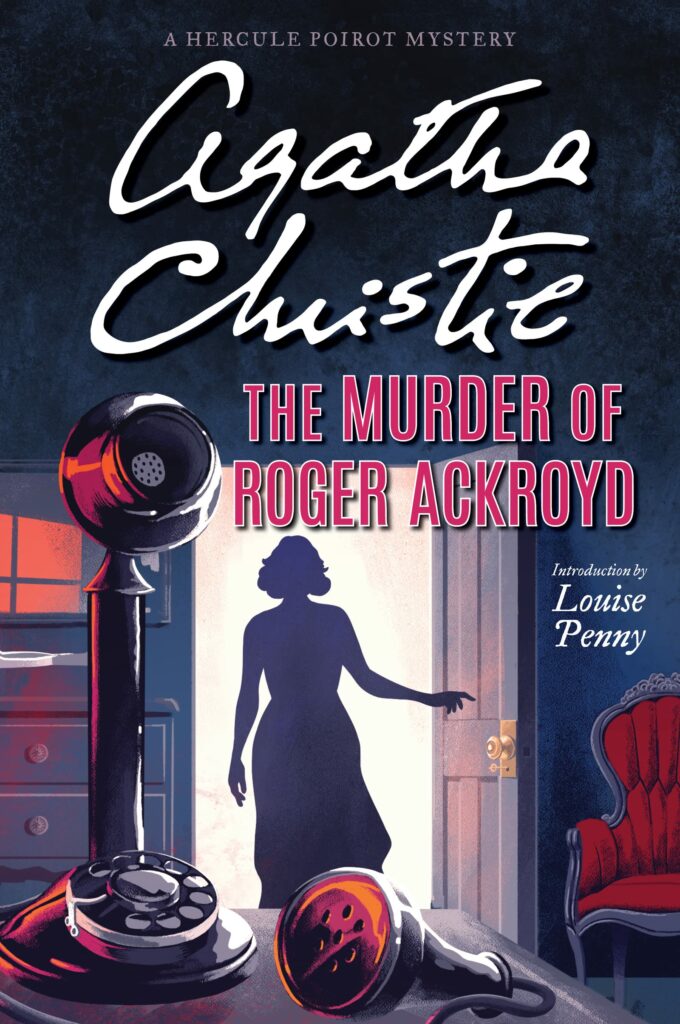 The Queen of Crime delivers us a premium Poirot mystery where the narrator, Dr. James Sheppard, drips the reader certain facts throughout the novel but omits other key ones. It's very meta: Sheppard is writing this manuscript to frame someone. But who? And can we believe anything he says? Um, nope.
23. Never Let Me Go
By Kazuo Ishiguro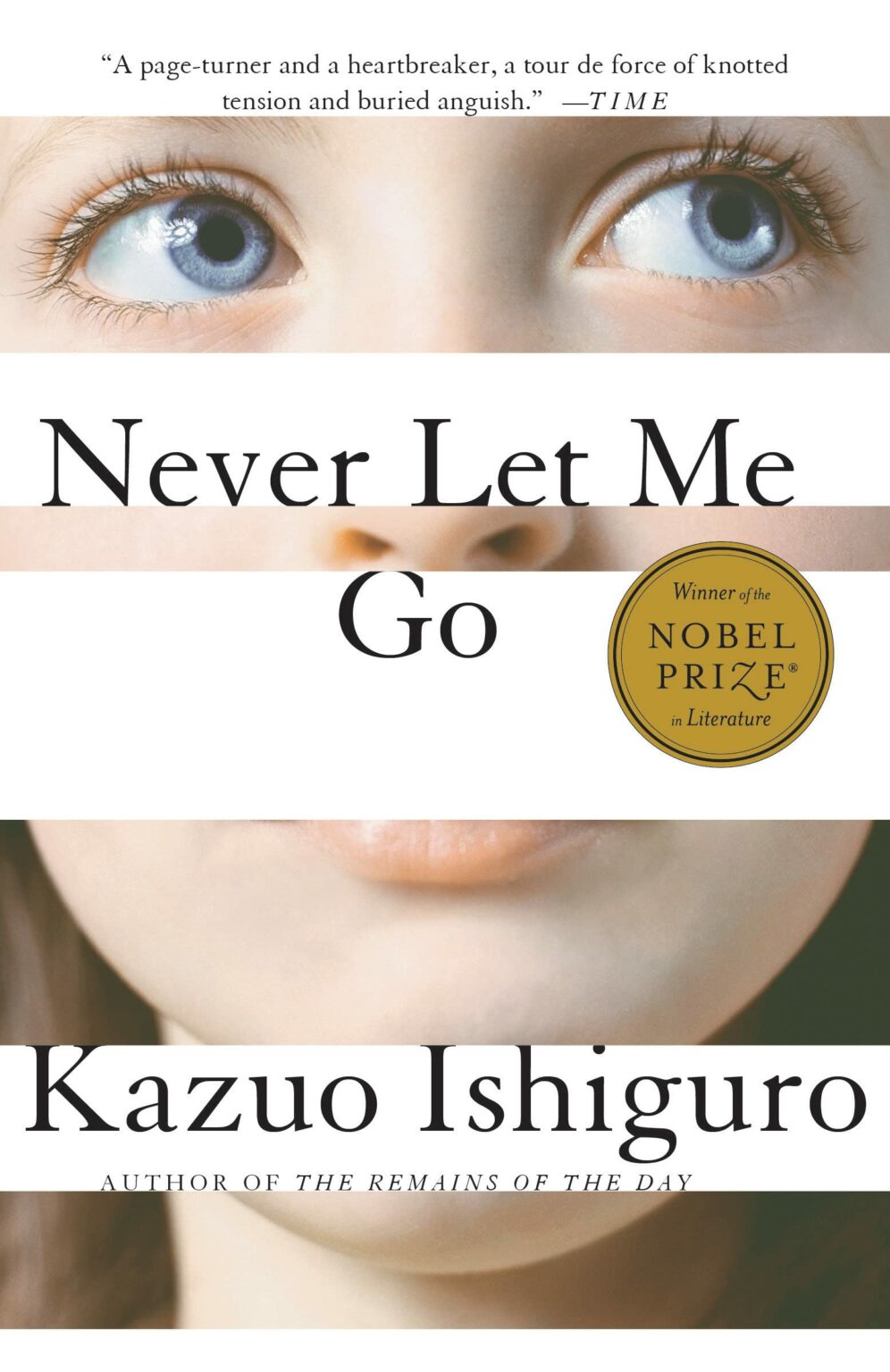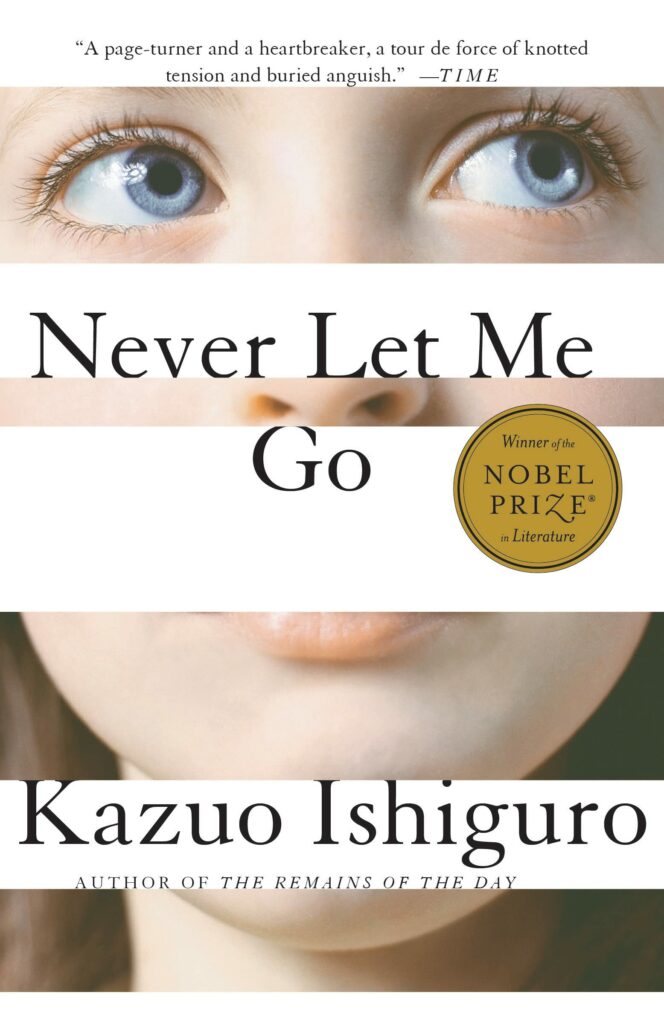 Never Let Me Go is a dystopian coming-of-age story where fate and morality are thrown into question. The multiple twists grow bleaker with each read, but the language is subtle and beautiful, and its narrator, Kathy H., delivers an uneven account of the past, memories, and the truth.
24. Perfume: The Story of a Murderer
By Patrick Süskind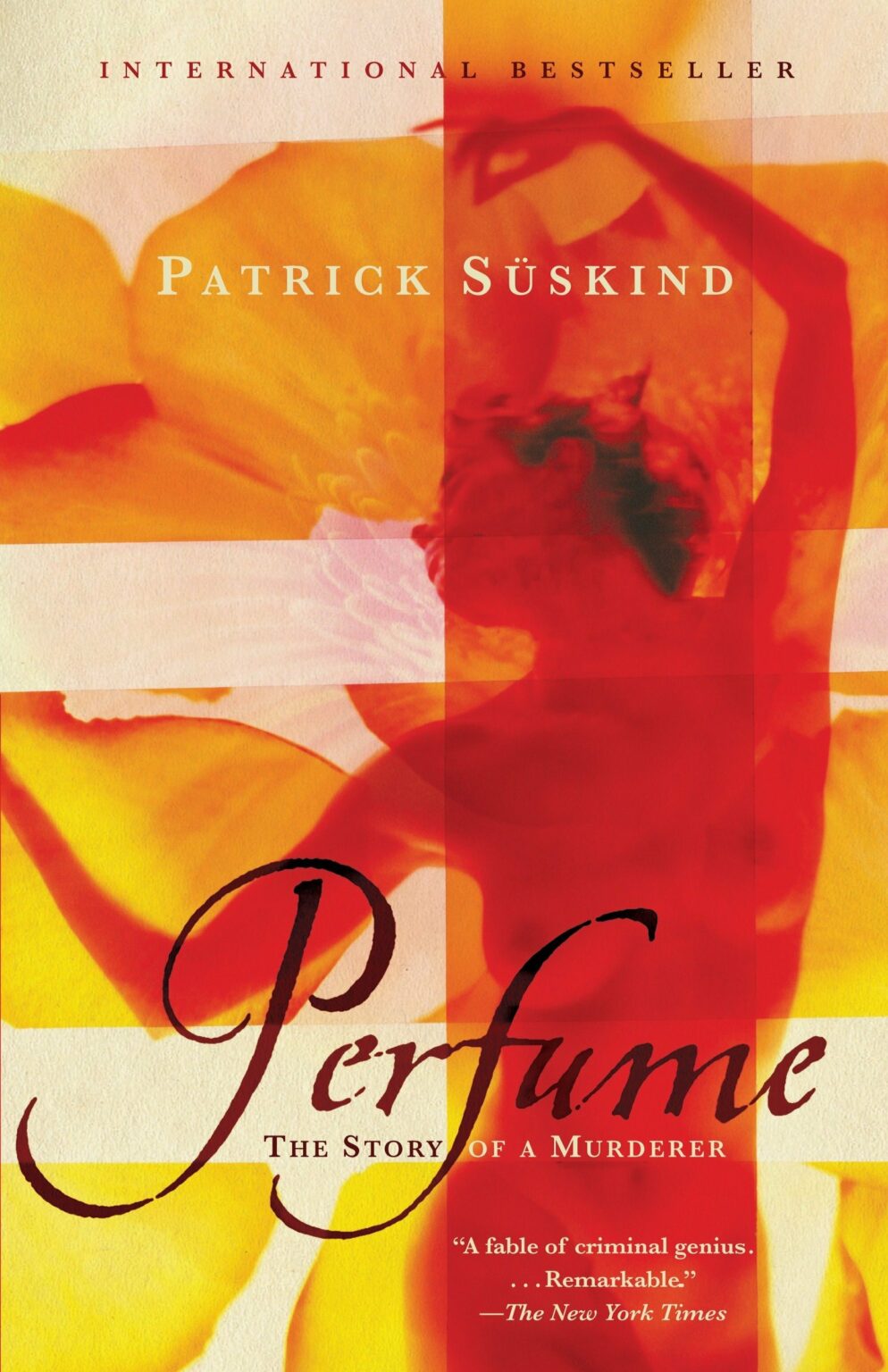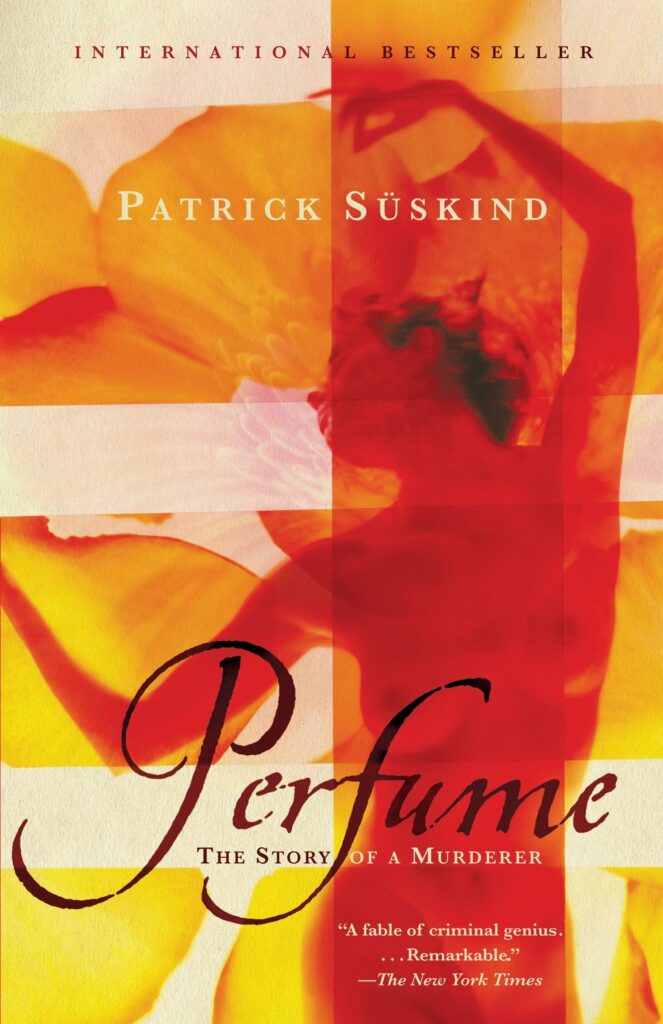 Gifted with the world's keenest sense of smell, Jean-Baptiste Grenouille becomes a perfume apprentice in Paris, but things soon head south when he catches the scent of a beautiful virgin. There are multiple narrators at work in Perfume, although the voice shifts to the first person at the end, leading the reader to suspect that the narrator might have been the murderous Grenouille all along.
25. The Perks of Being a Wallflower
By Stephen Chbosky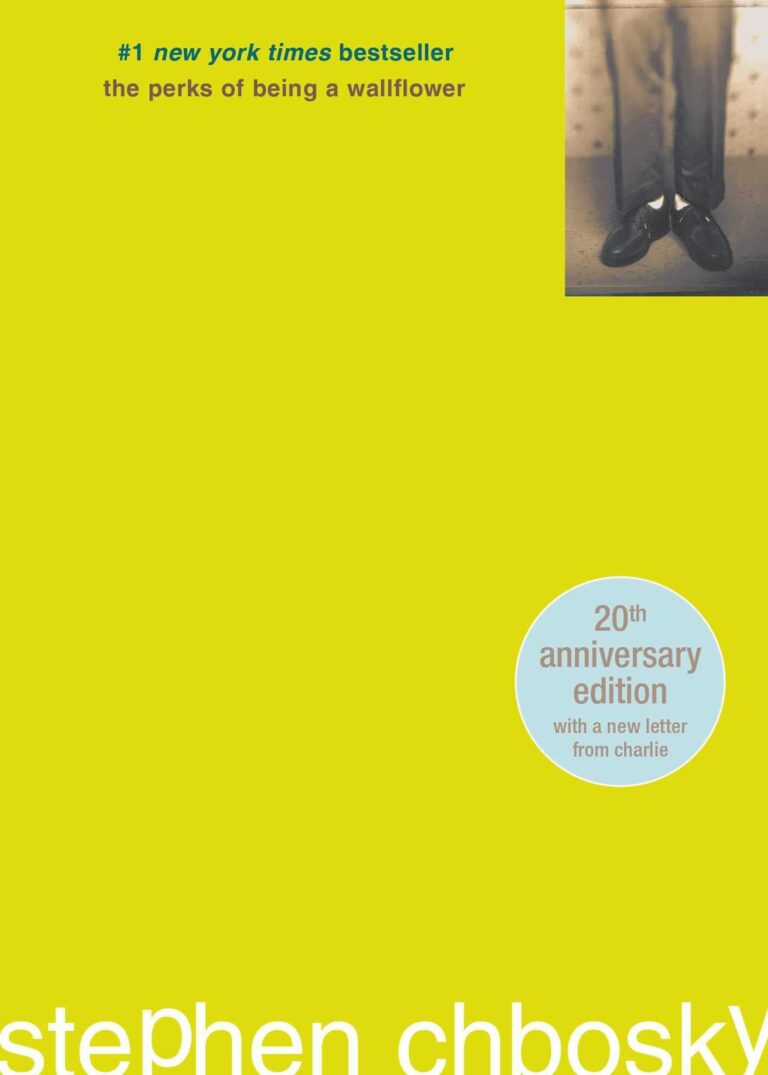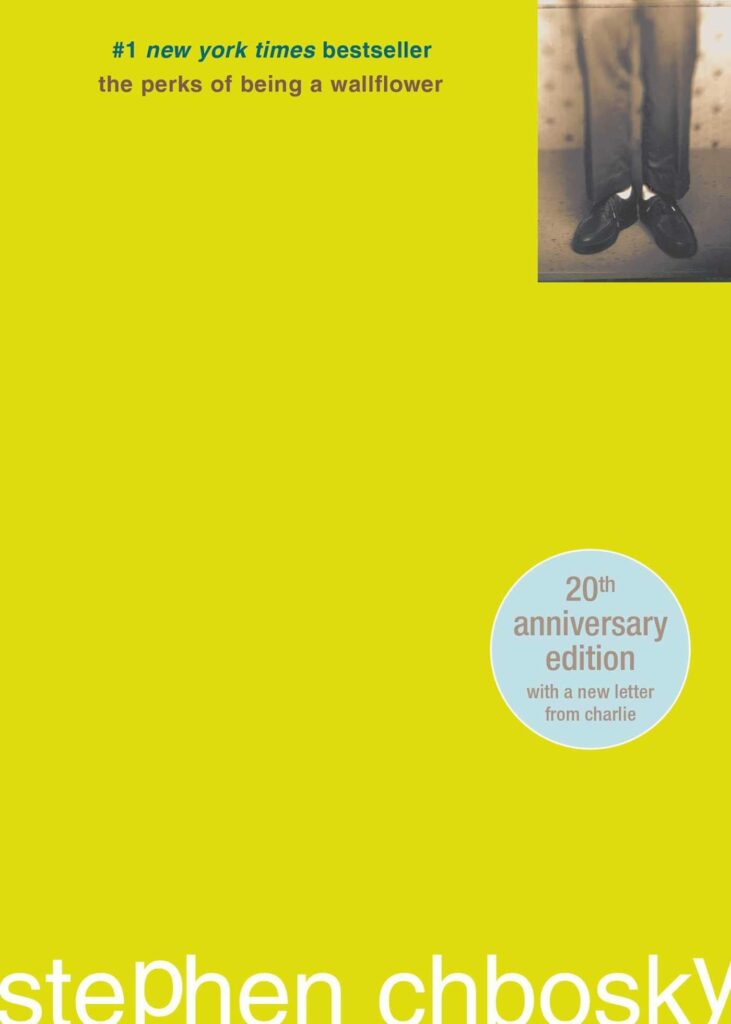 This loveable tale of awkward adolescence uses the classics—alcohol, drugs, rock 'n' roll—to add to young Charlie's vulnerabilities, and ultimately, his unreliability. Yet his youthful honesty often shines through, making the reader trust him, and adding to the sweetness of this story.
26. Rebecca
By Daphne Du Maurier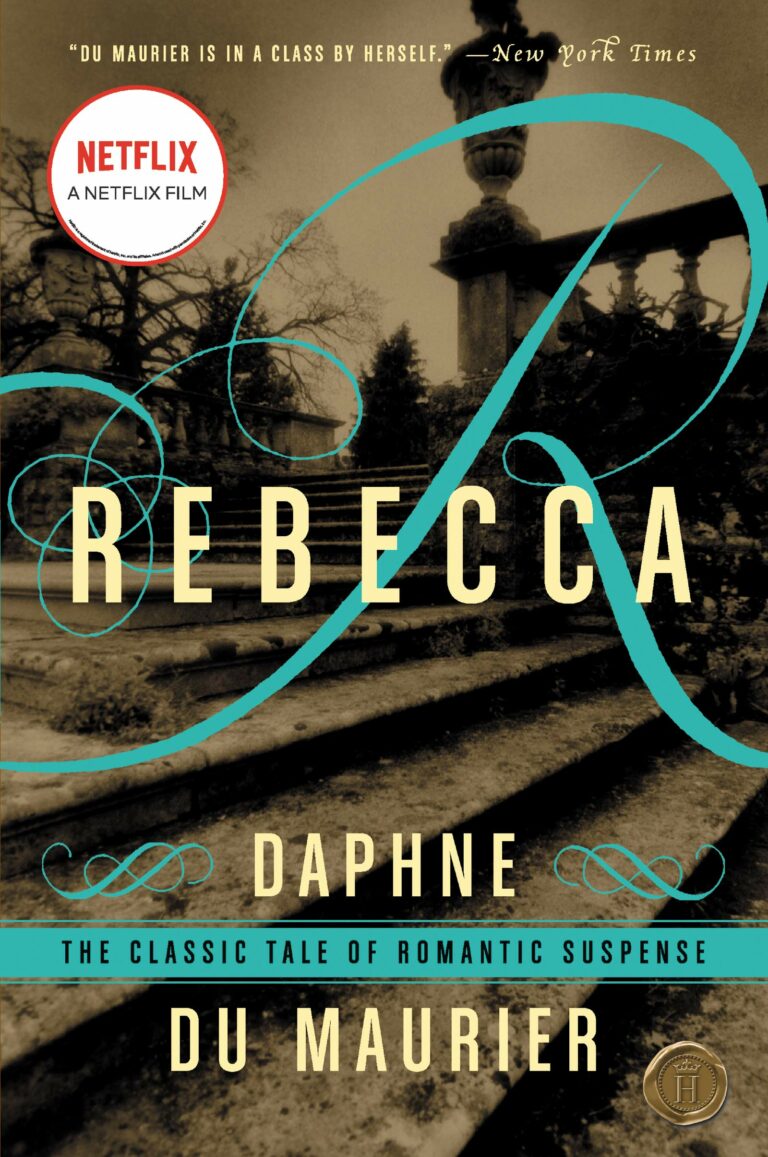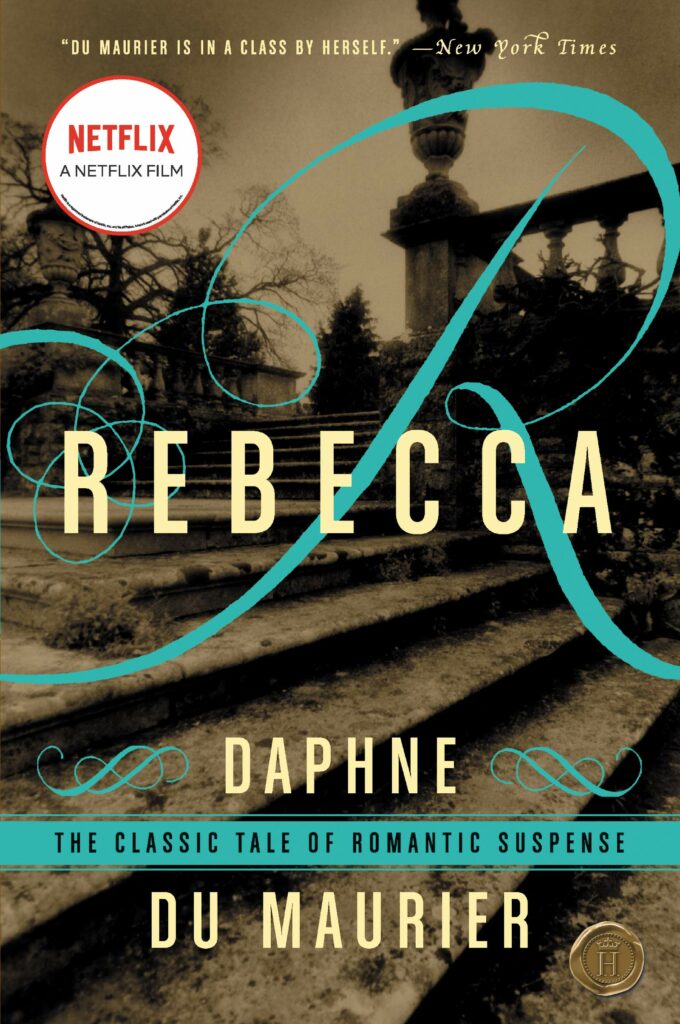 This classic gothic novel depicts an unnamed narrator who impulsively marries, then comes to regret it. With its haunting premise and ambiguous ending, this book, like Jane Eyre, delivers a classic twisty-turny tale of wives who haunt large estates.
27. Rock Paper Scissors
By Alice Feeney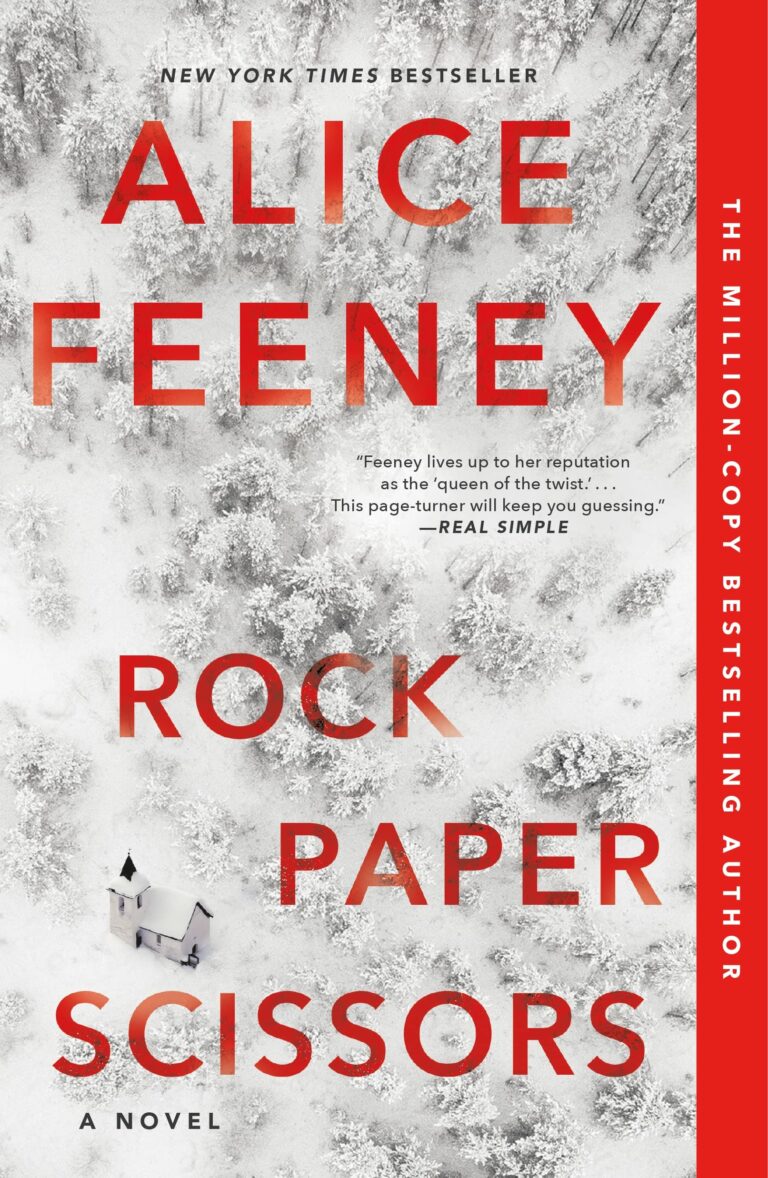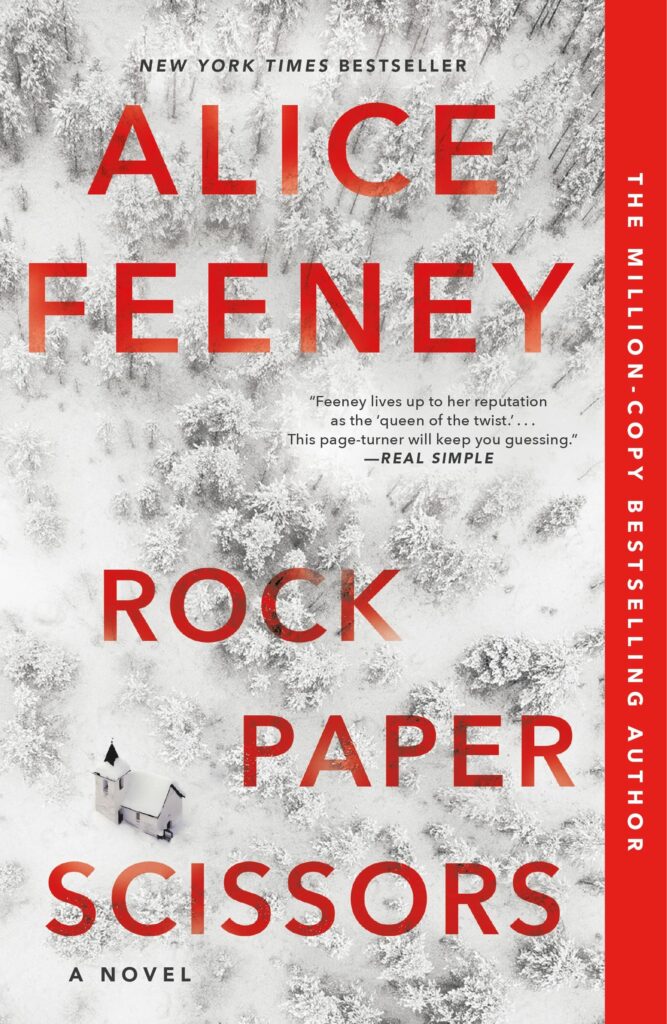 In snowy Scotland, a couple attempts to repair their marriage in a creepy chapel. But as the reader gets to read anniversary letters written by the wife over the years, and with "face blindness" (yes, really) affecting the husband's judgement, neither can be completely trusted. The plot is bananas, but a lot of fun.
28. Room
By Emma Donoghue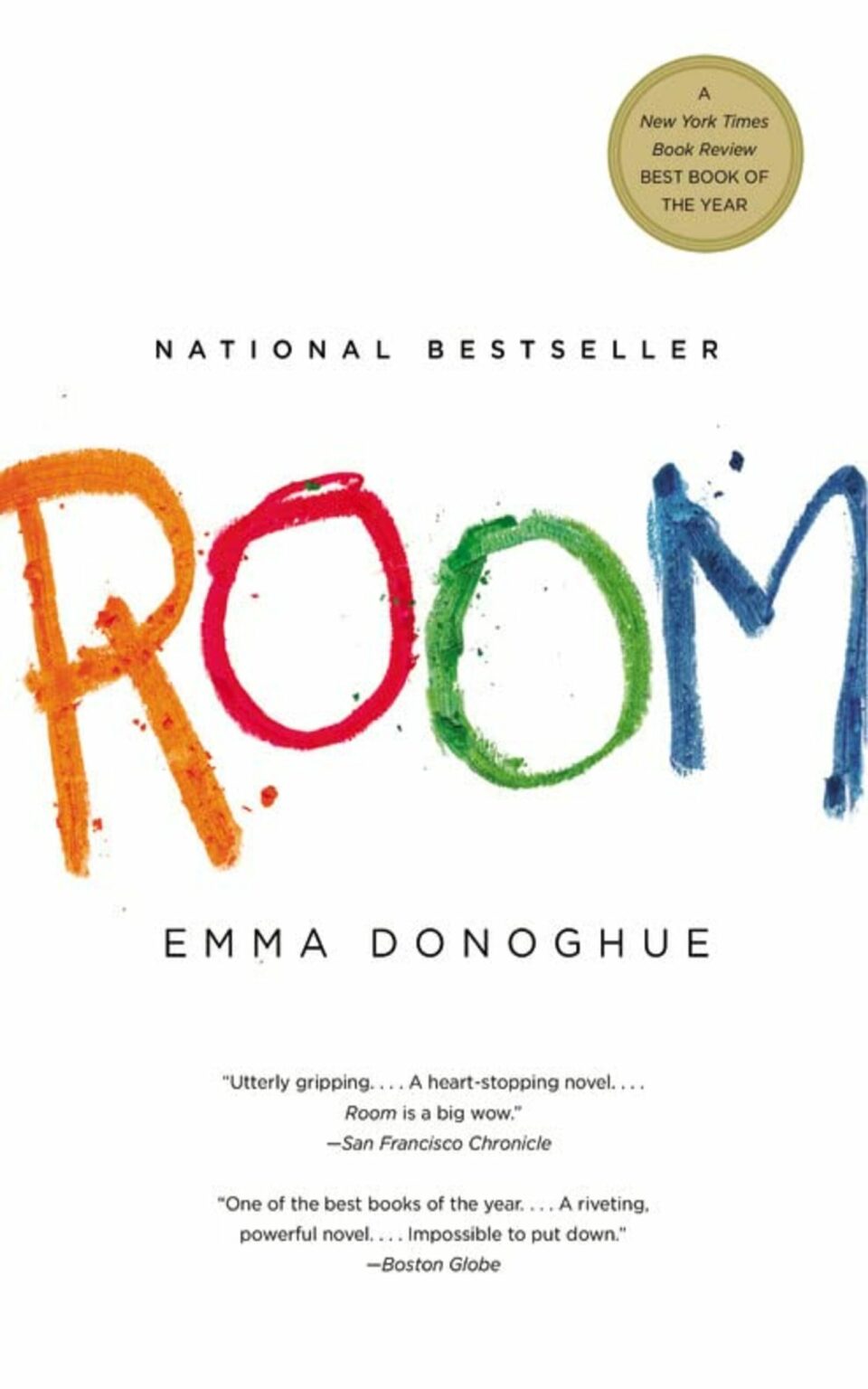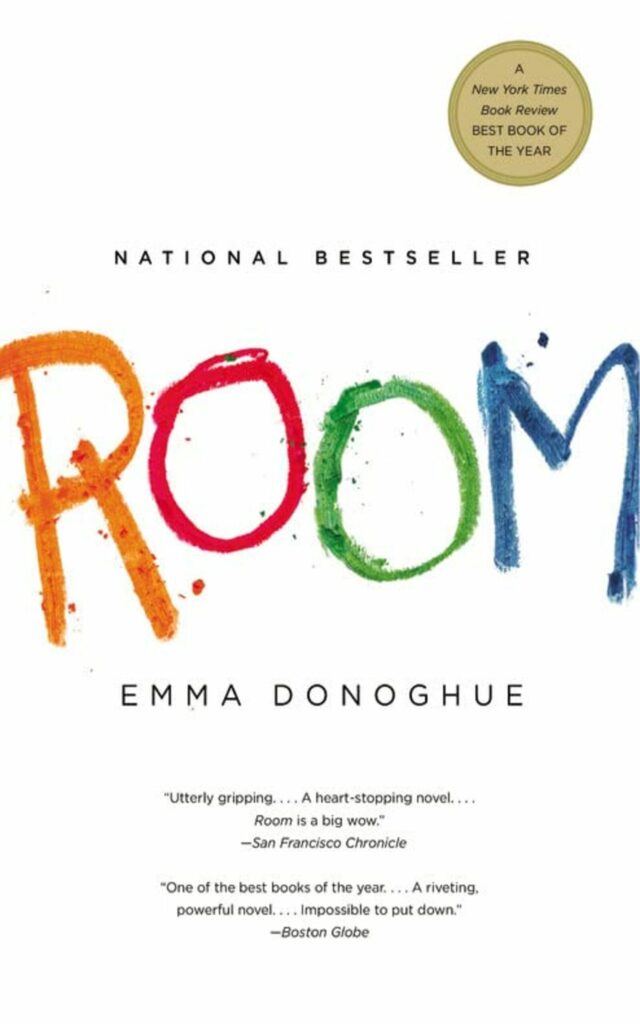 The narrator here is five-year-old Jack, whose limited view of the world is not only due to his age, but his confined surroundings. While not deliberately unreliable, there's a specific sadness is knowing that as a reader, you know more than Jack, and that his outlook is bleak.
29. The Secret History
By Donna Tartt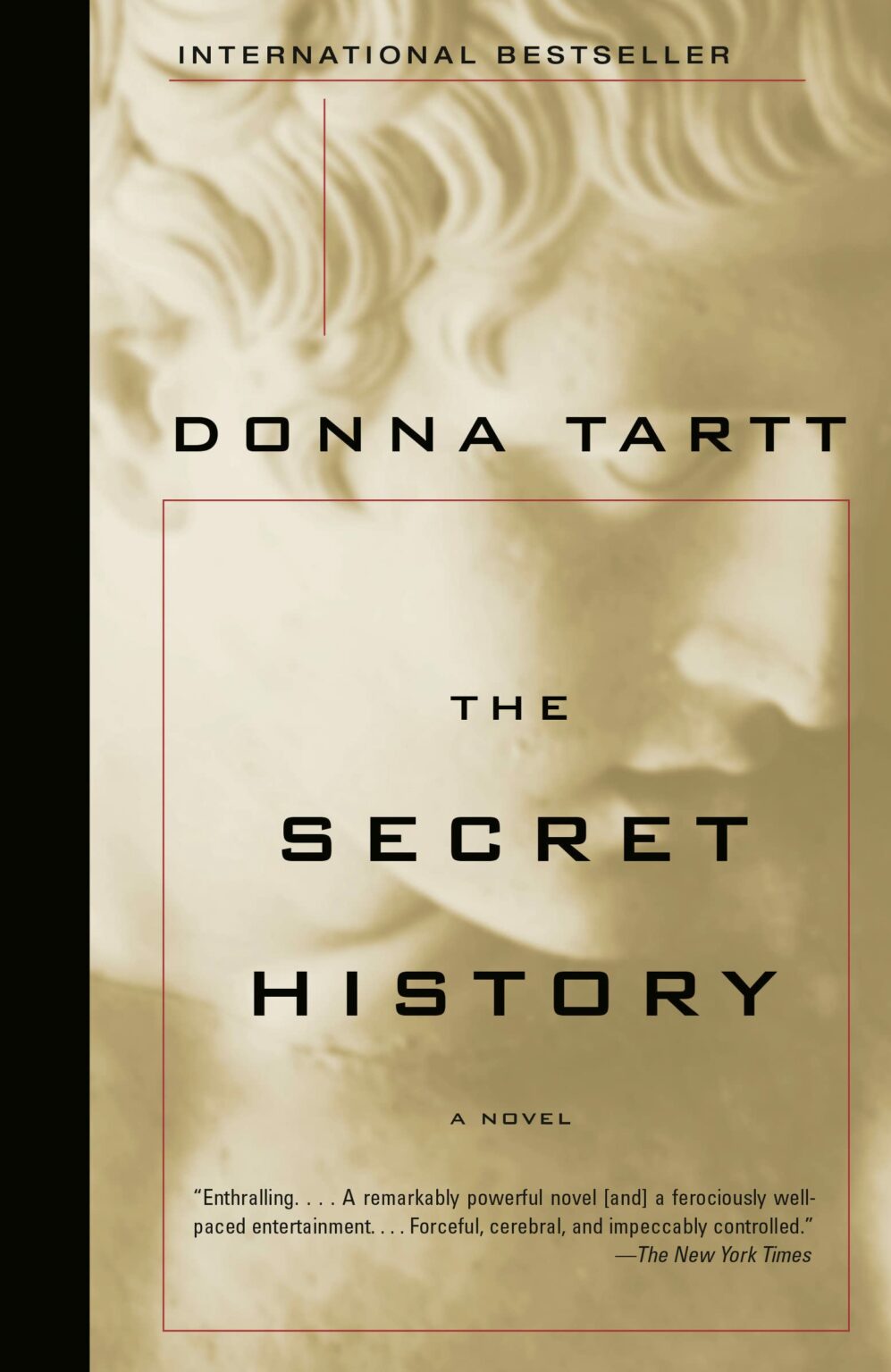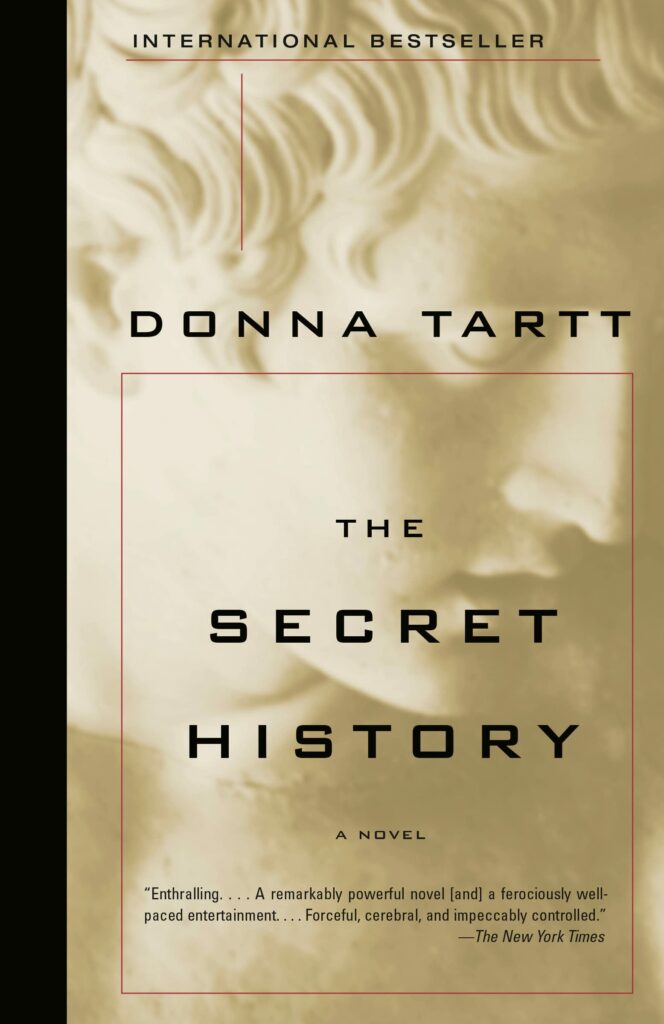 Set in an elite New England college, beauty, history, and Greek tragedy are explored by narrator, Richard Papen, who has a tendency to view the world through a romantic, rose-colored lens. He admits that his fatal flaw is "a morbid longing for the picturesque at all costs". Richard is not maliciously unreliable, but he does kick the novel off by admitting to being partly responsible for murder, so he's not exactly the most trustworthy.
30. The Secret Keeper
By Kate Morton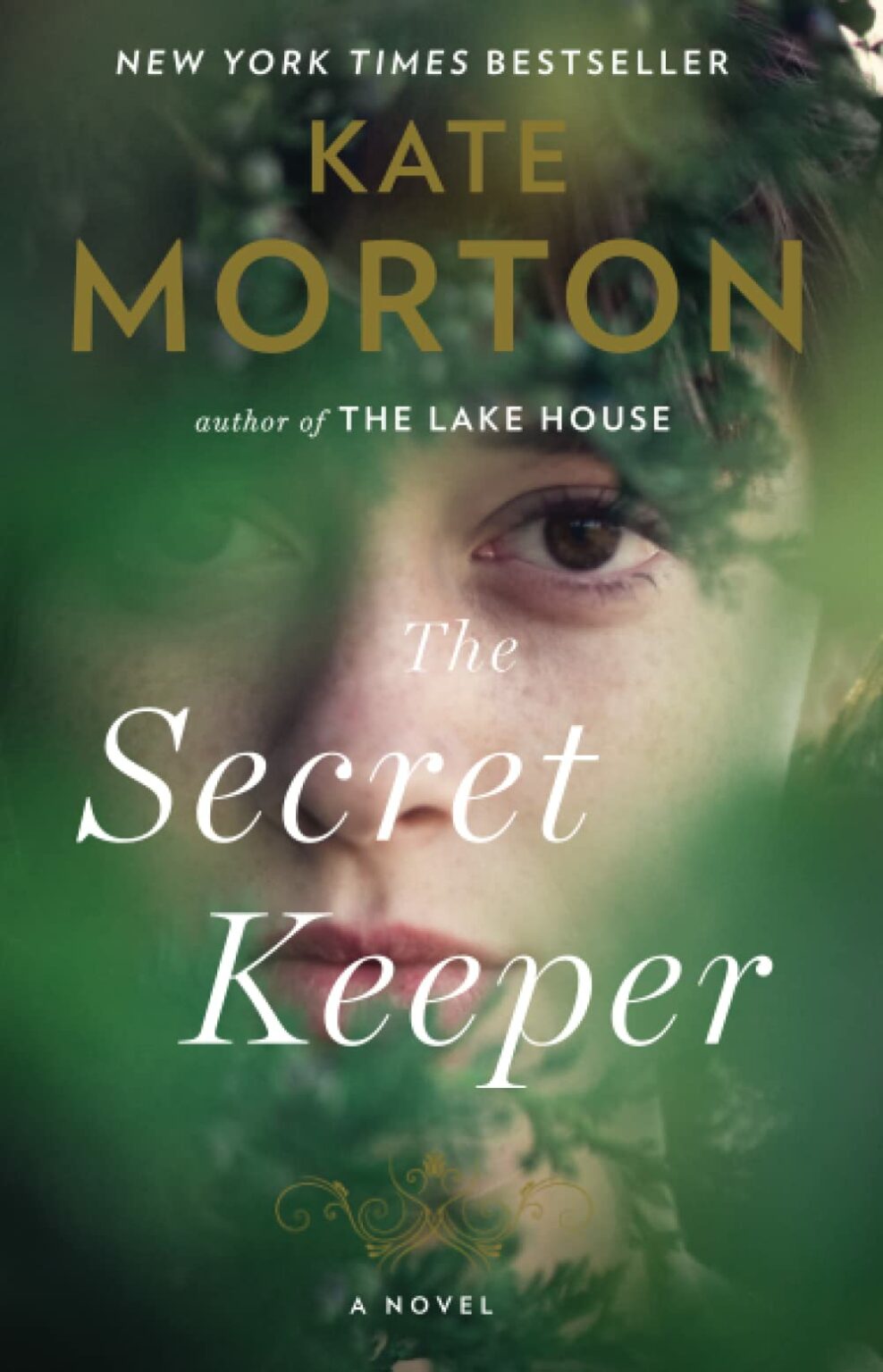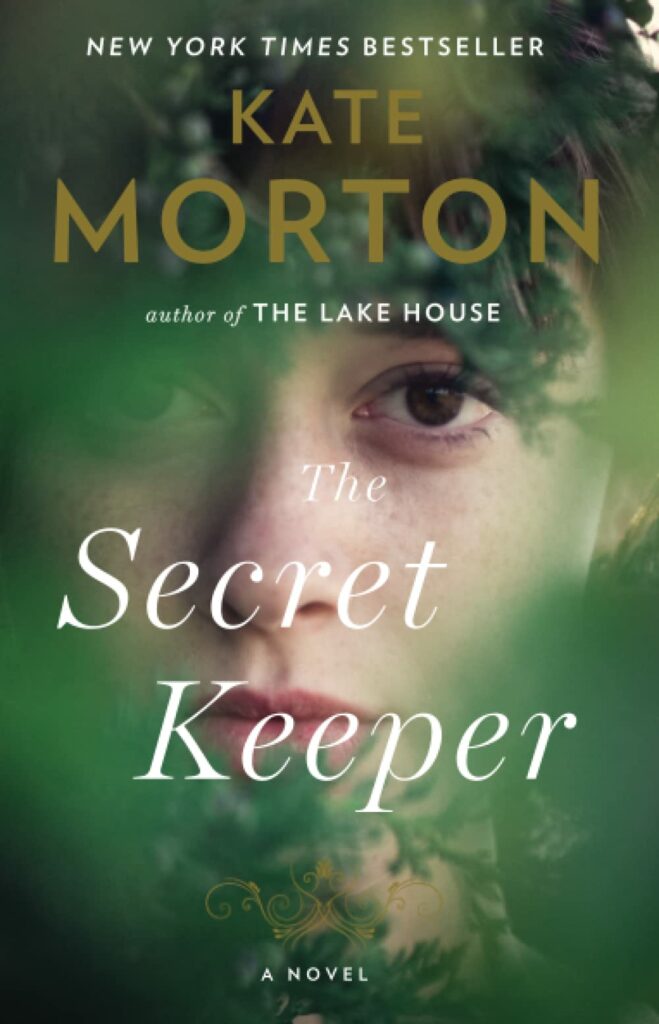 An epic English historical novel spanning decades, this mother-daughter tale—which is told as a dual narrative—will have you questioning the truth behind a 50-year-old crime.
31. Shutter Island
By Dennis Lehane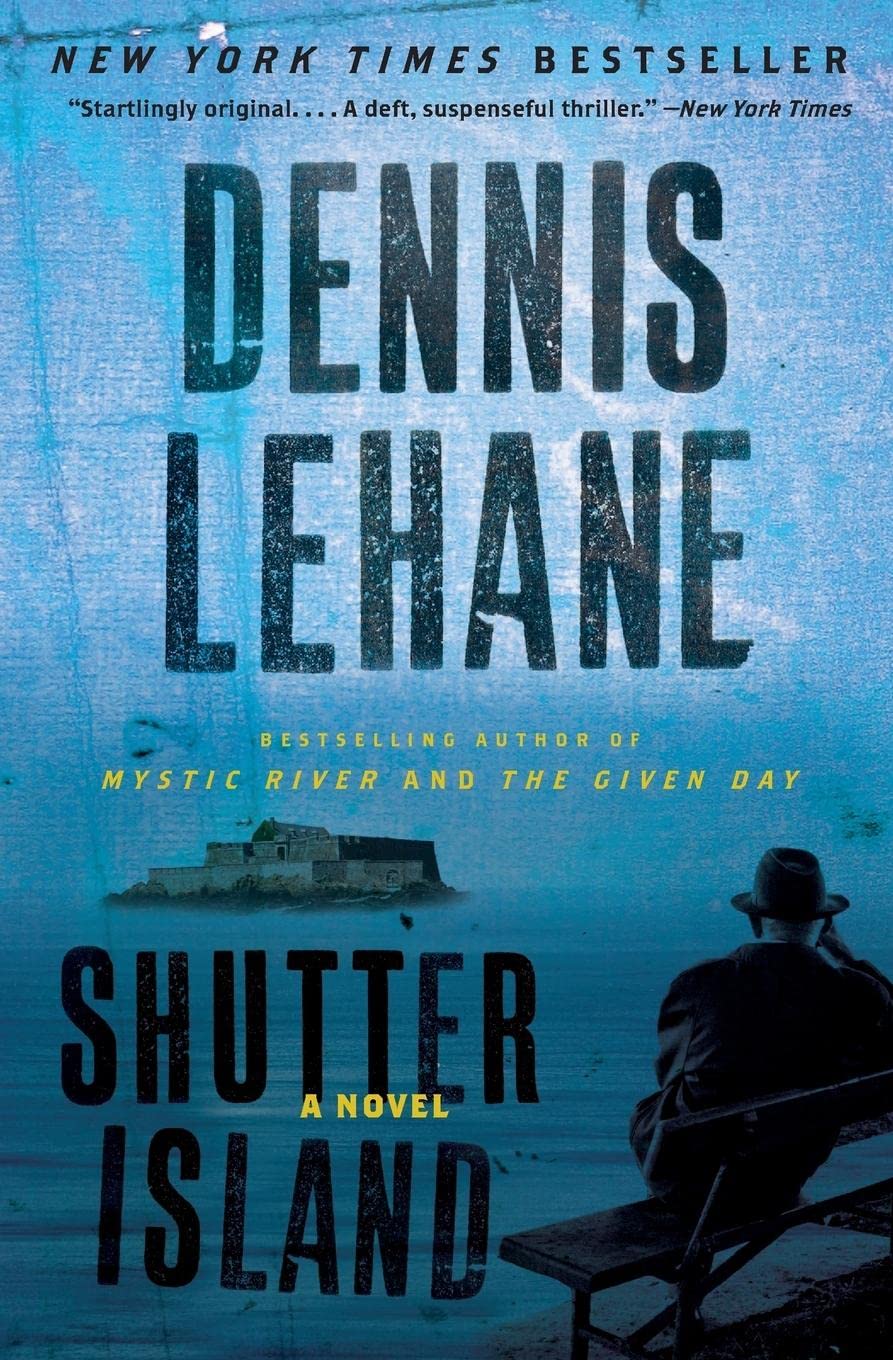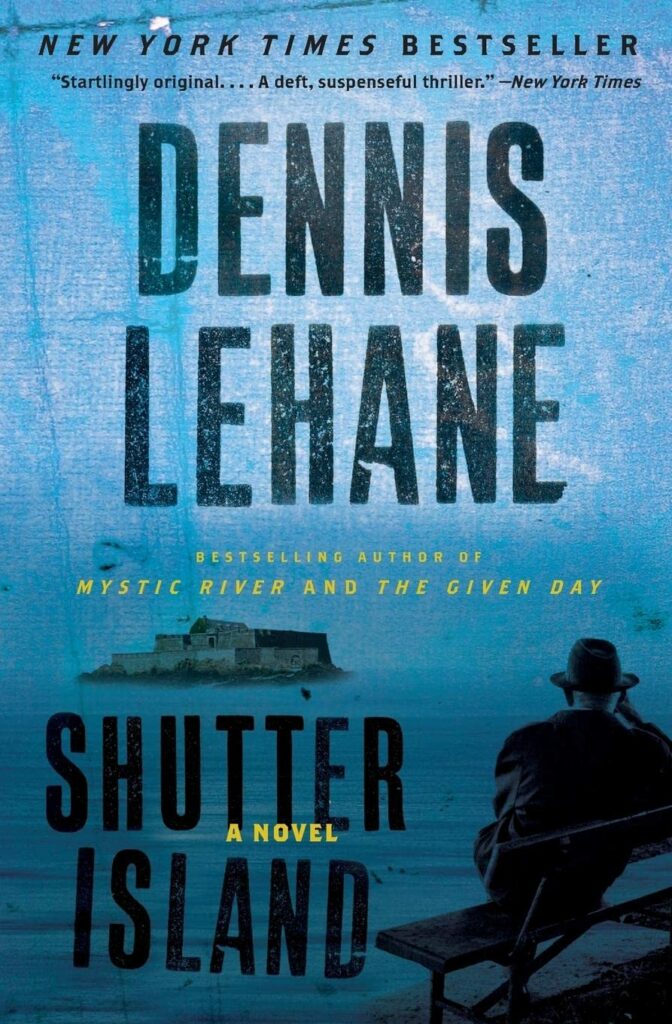 A bonkers story that is so implausible yet so gripping that it's hard to put down. A murderess escapes from an insane asylum on a windswept island—and US Marshal Teddy Daniels must find her…or risk losing himself. As books with unreliable narrators go, this is a classic.
32. The Silent Patient
By Alex Michaelides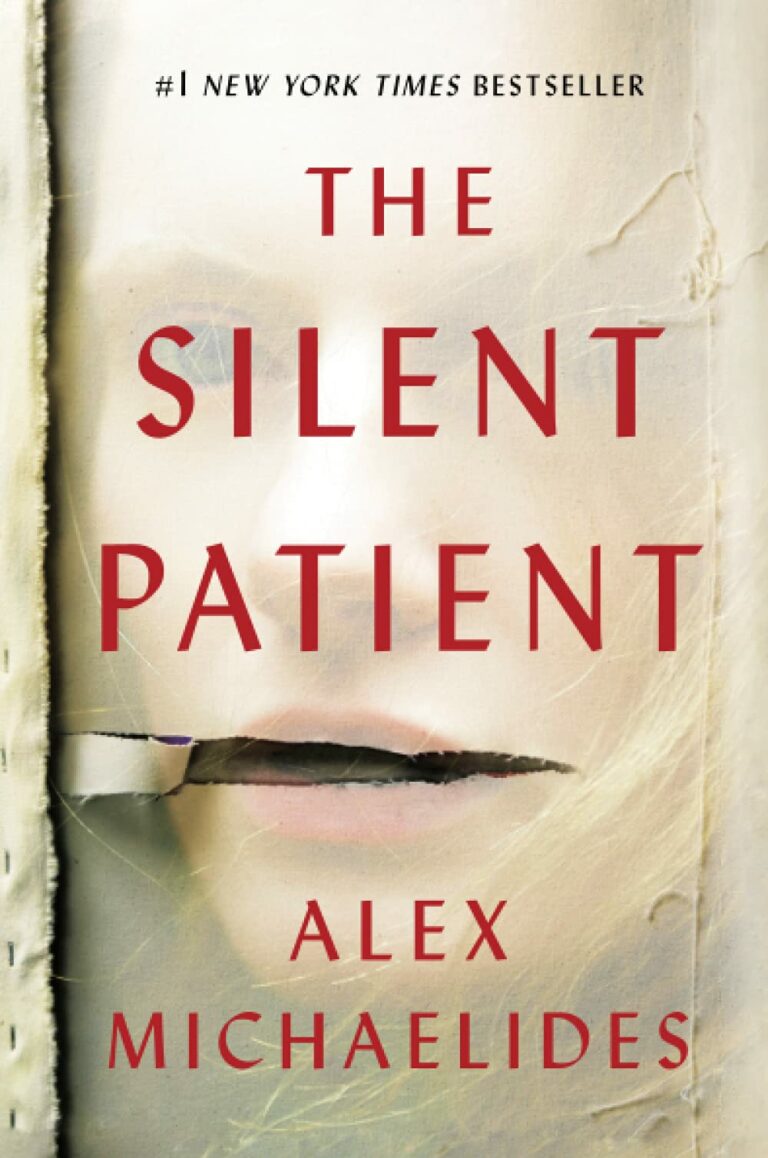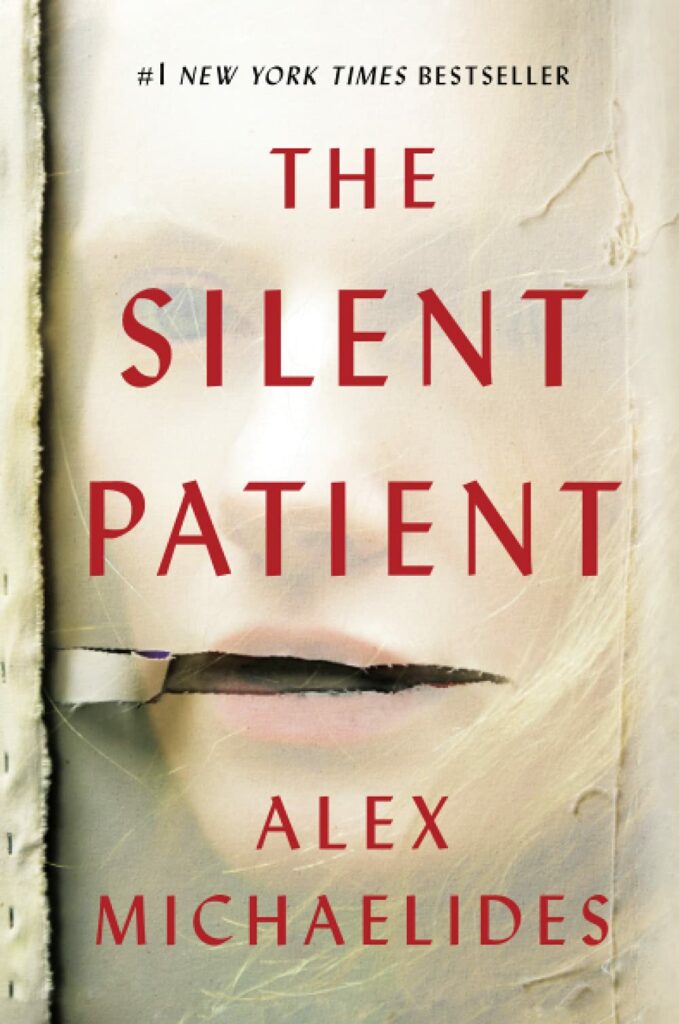 Artist Alicia Berenson shoots her husband in the face five times, and falls into total silence. Is she safe in the care of criminal psychotherapist, Theo Faber, or should he be the one watching his back? Told through the slippery voice of Theo, the execution of this plot twist is stunning, although the plot is a bit…meh.
33. The Turn of The Screw
By Henry James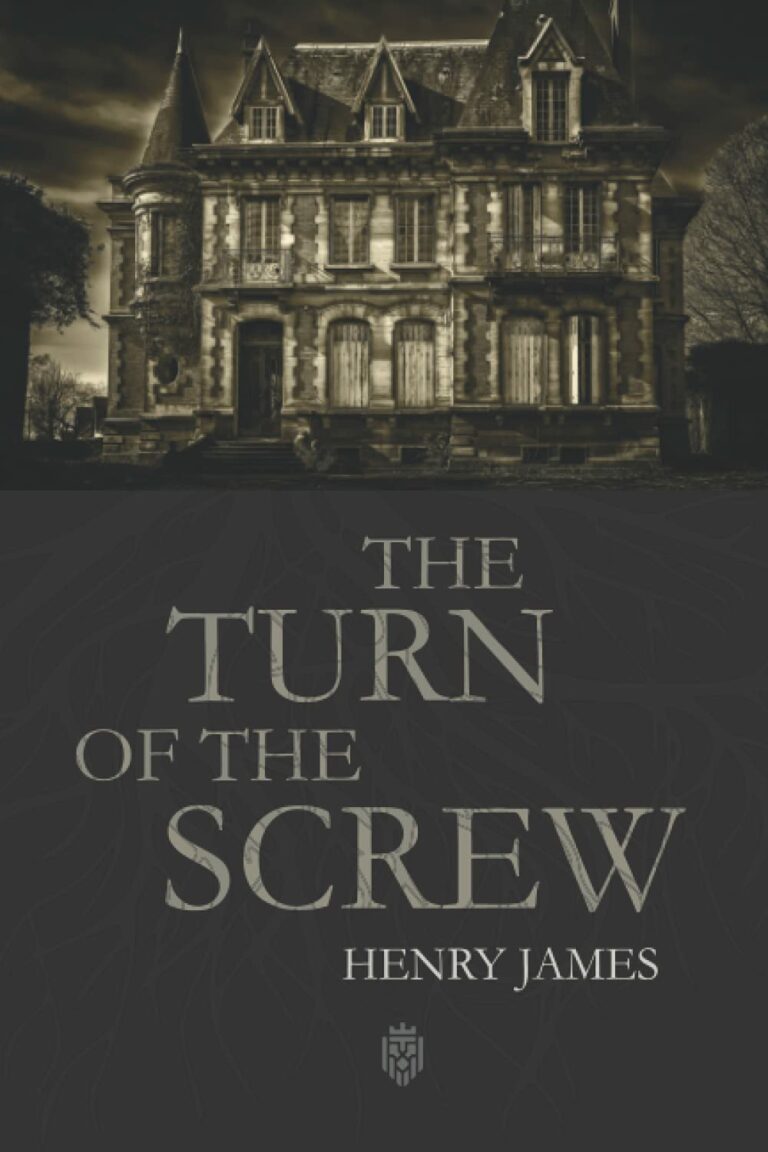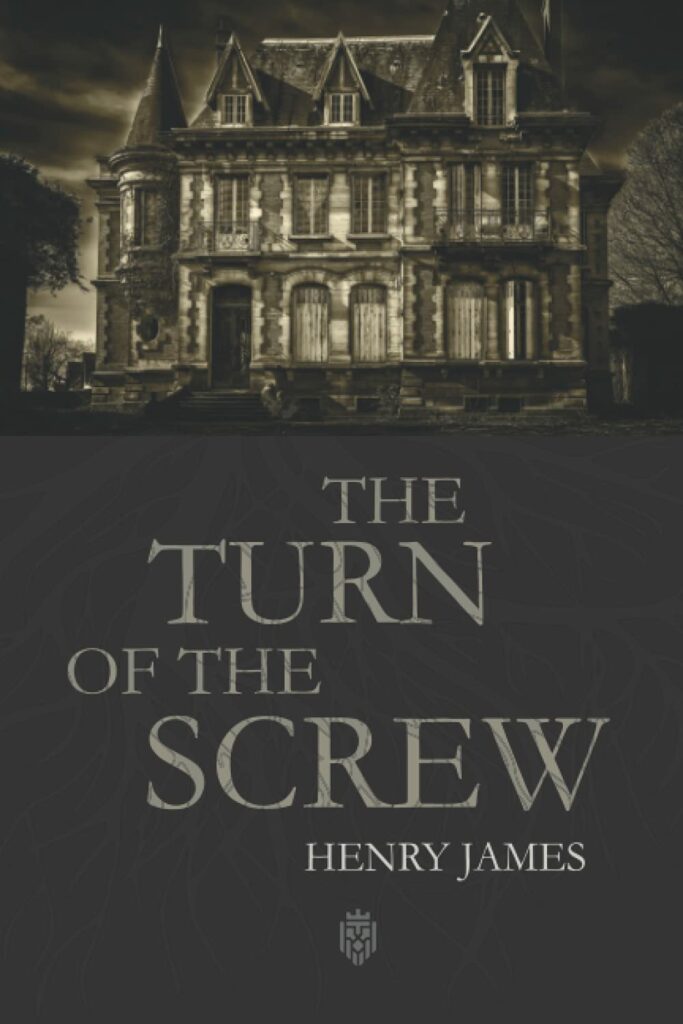 Is Bly House truly haunted, or is the governess narrator insane? Perhaps it's both. Either way, creepy children and a gothic manor make for a terrifying, untrustworthy read that's sure to frazzle your nerves.
34. We Have Always Lived in the Castle
By Shirley Jackson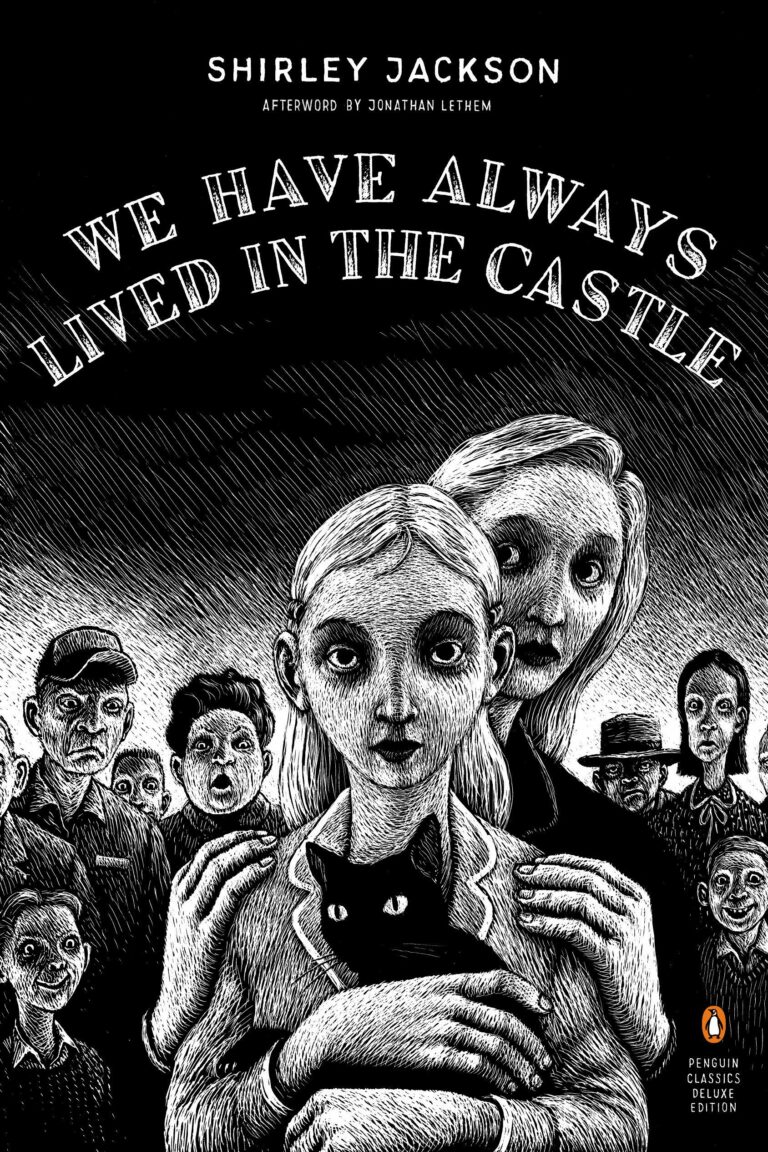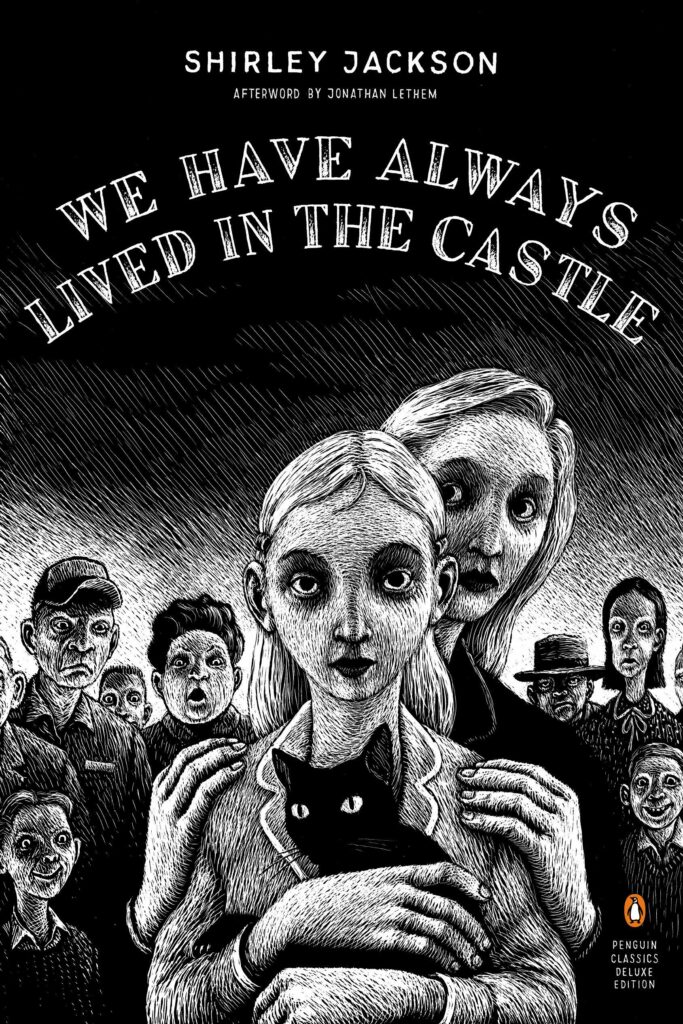 Disturbingly entertaining narrator, Merricat Blackwood, takes the reader through a family saga with murderous intentions. Her childlike narration makes for a creepy contrast to her gothic world.
35. We Need to Talk About Kevin
By Lionel Shriver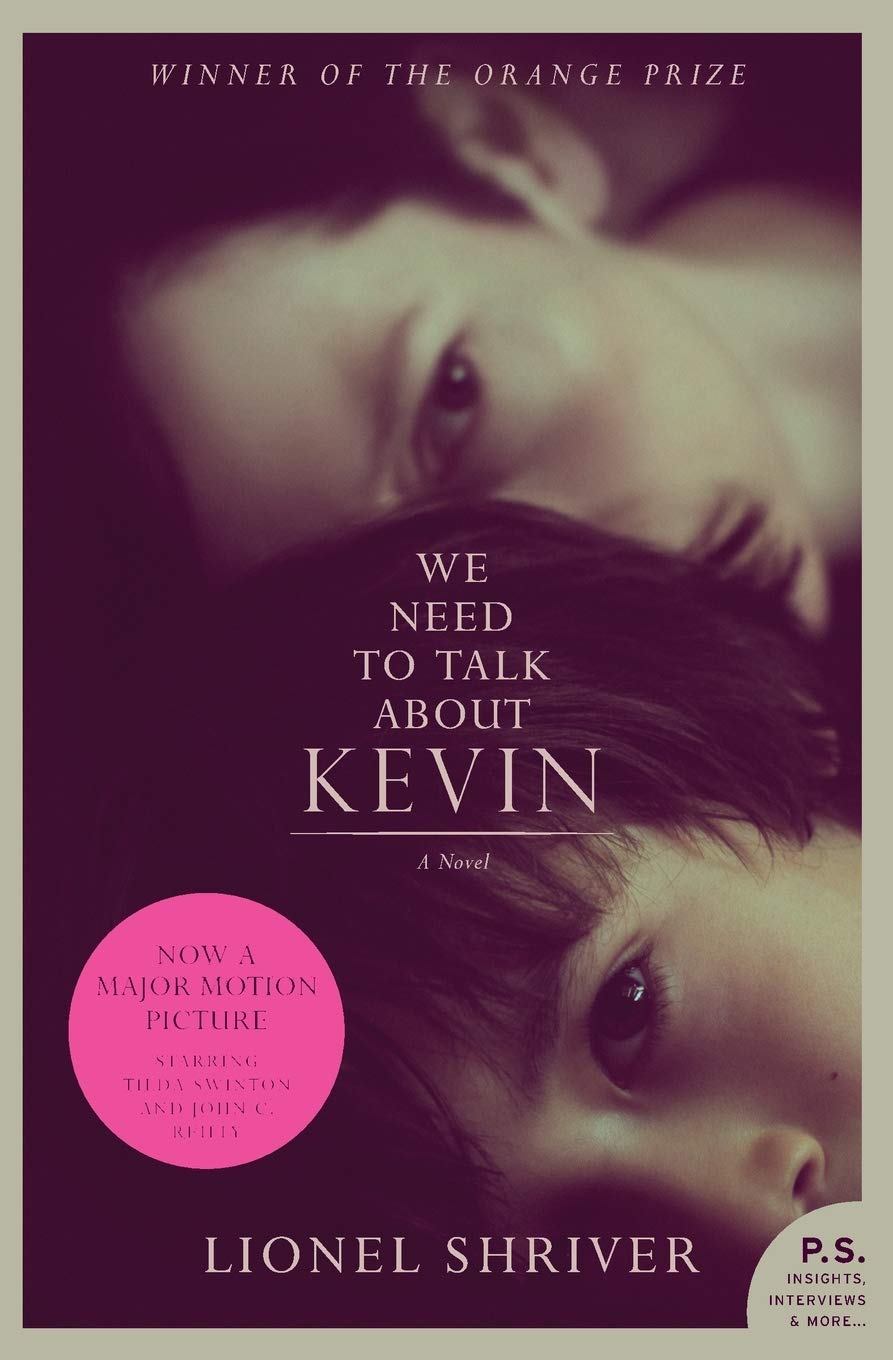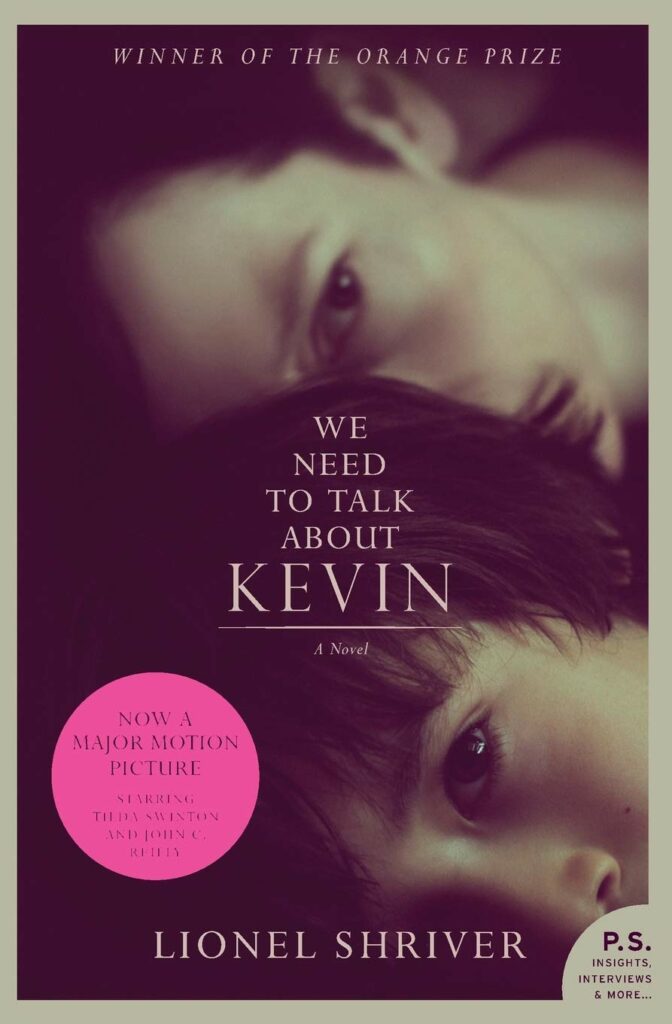 Told through letters to her estranged husband, mother Eva is trying to reconcile her son's disturbing behavior. Or is it her behavior that's the real concern? Cold and maternally ambivalent, Eva Khatchadourian is not a narrator the reader can ever truly trust.
36. We Were Liars
By E. Lockhart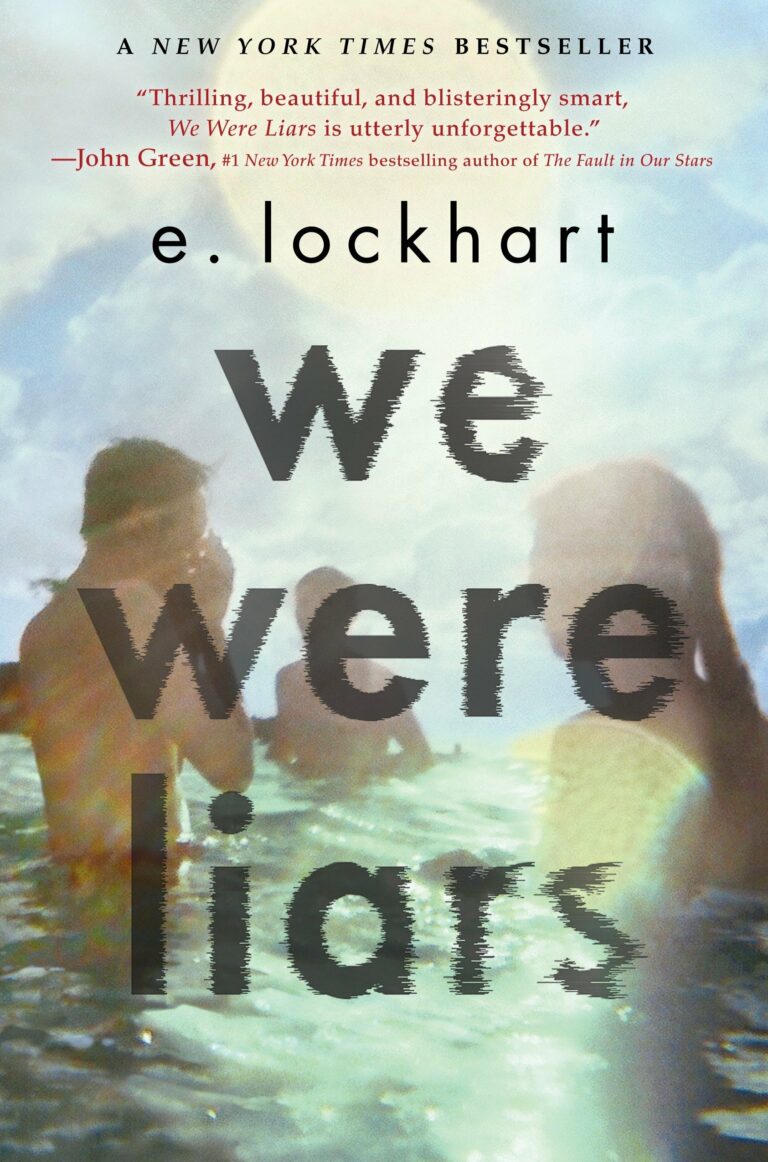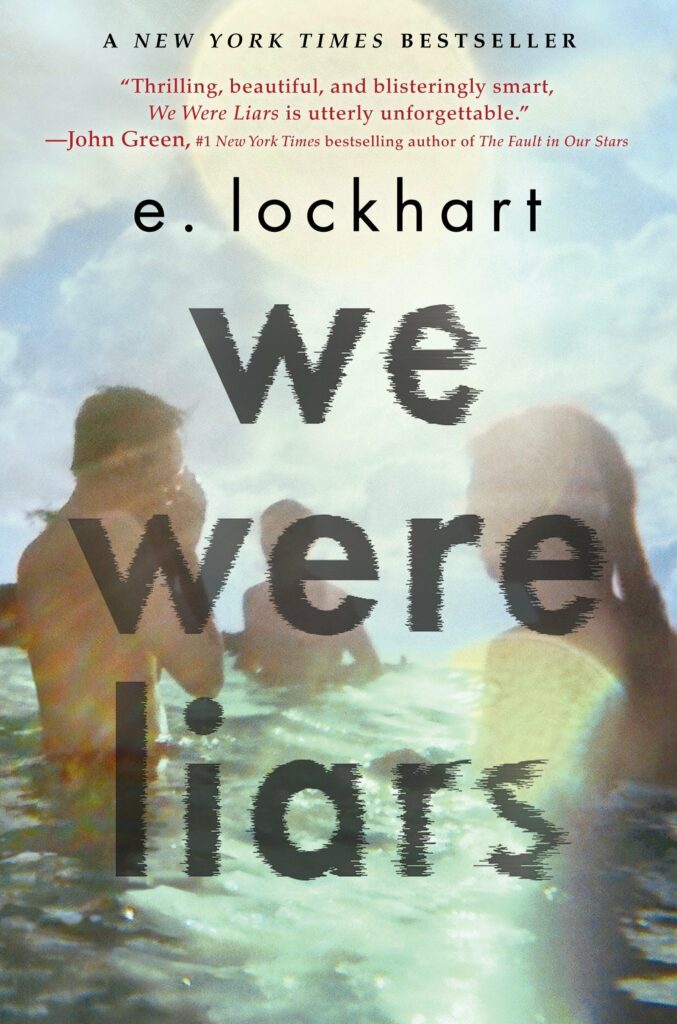 Memory loss from head injury and a cast of wealthy rich kids makes for the perfect cocktail of trouble. Cadence can't remember what happened two summers ago, and nothing says unreliable narrator like amnesia! When she does, badness ensues. An unpredictable—albeit somewhat annoying—twist.
37. What Was She Thinking? Notes on a Scandal
By Zoë Heller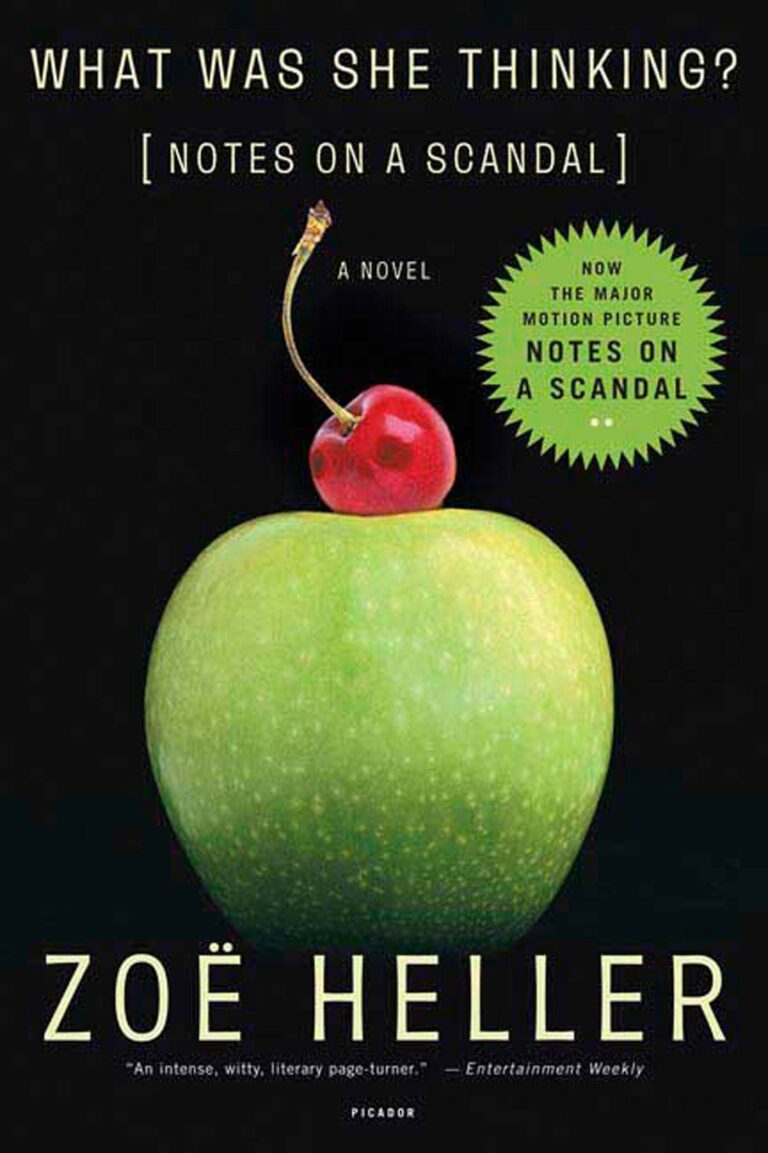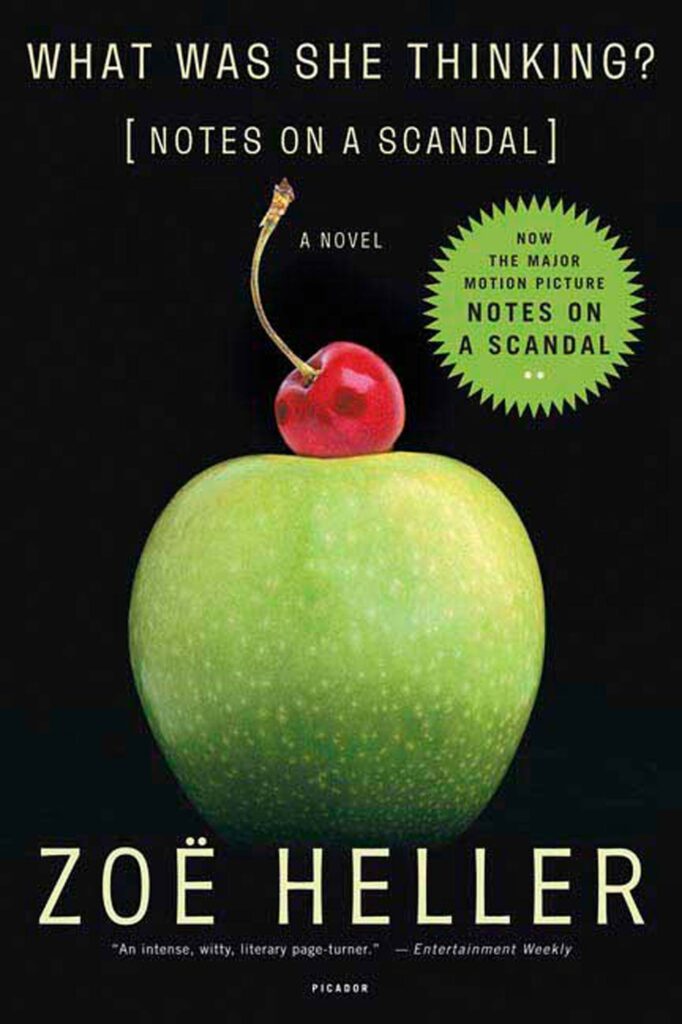 Frumpy history teacher Barbara Covett's acerbic tongue and attitude towards new art teacher, Sheba Hart, instantly alerts the reader that there's a lot going on under the surface. When Sheba starts an inappropriate (and illegal) sexual relationship with one of her students, you're instantly nervous for Sheba's fate. A fantastic read.
38. The Woman in the Window
By A.J. Finn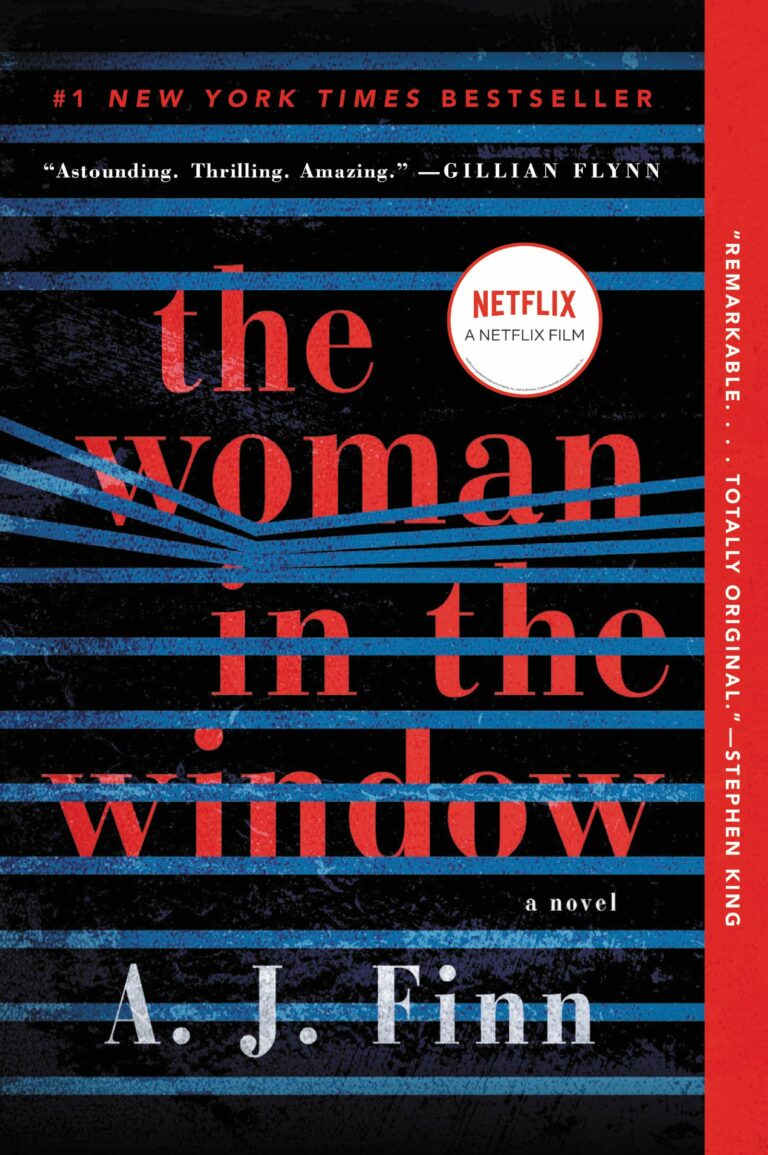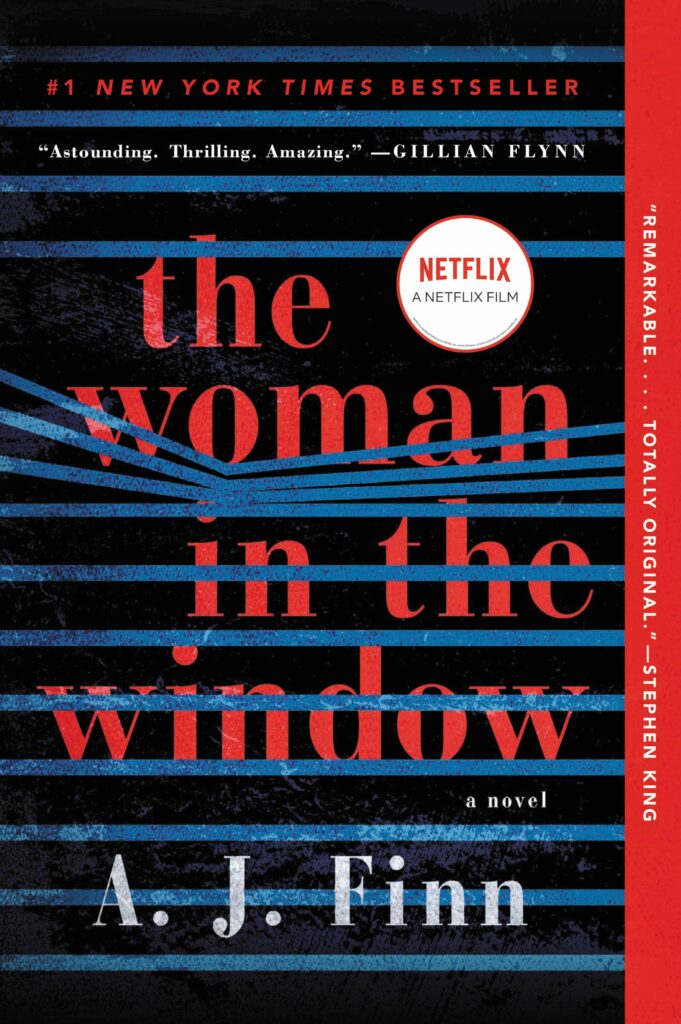 Ah, another alcoholic, pill-popping, borderline schizophrenic, agoraphobic woman living on her own! Fun. Anna Fox may scream unreliable from a mile away, but she's still a riot to go on a journey with, even though the killer is blindingly obvious.
39. Wuthering Heights
By Emily Brontë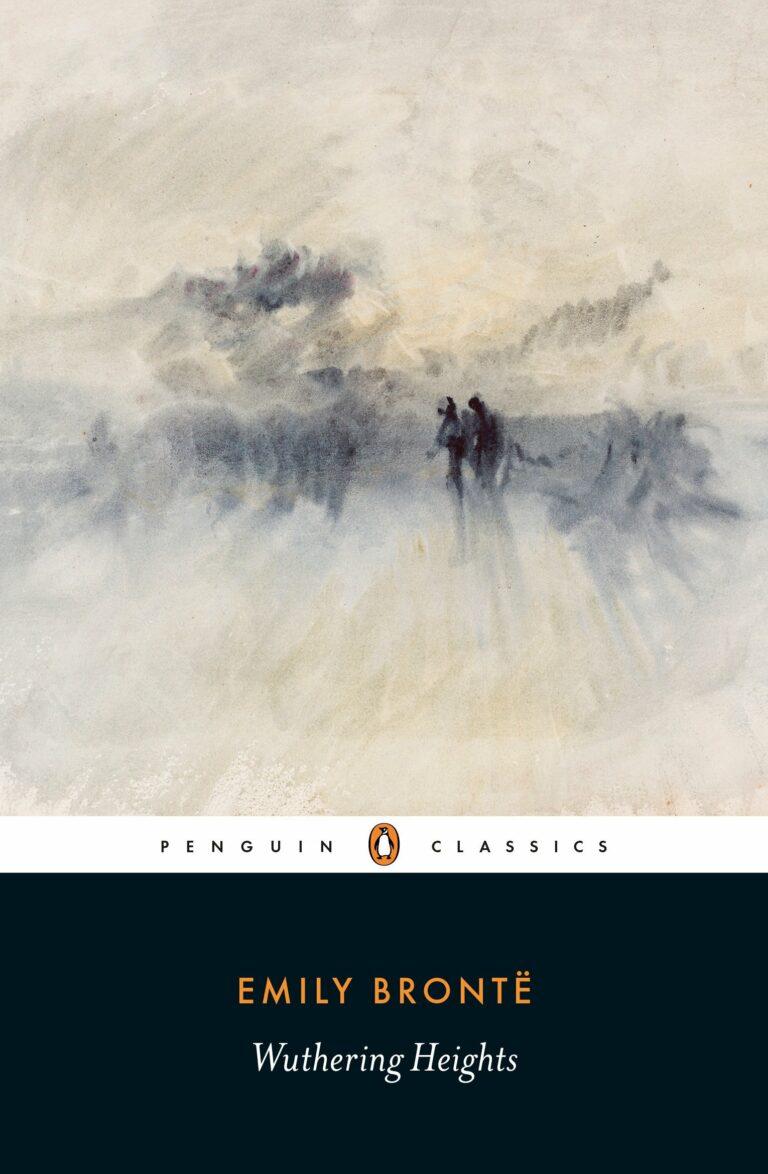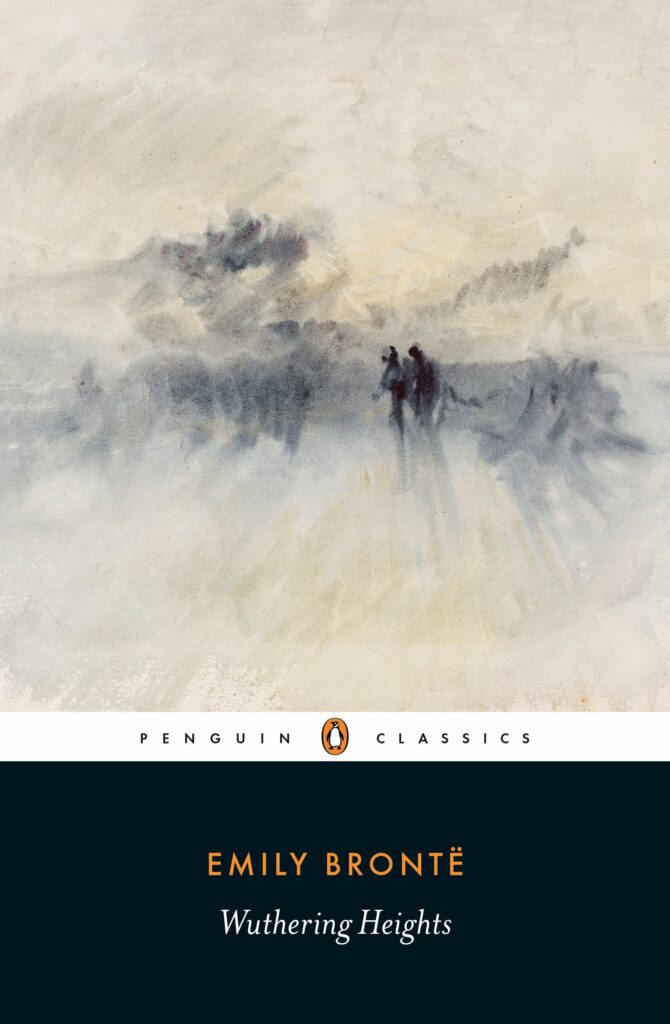 This classic novel's two narrators, Nelly Dean and Mr. Lockwood, are naïve, fickle, and self-interested. As Wuthering Heights pivots to a ghost story, the reader knows that they can never hear the true version of events, since its narrators are very much no longer in the land of the living. Cathy and Heathcliff's ethereal love story is beyond accurate representation.
40. You
By Caroline Kepnes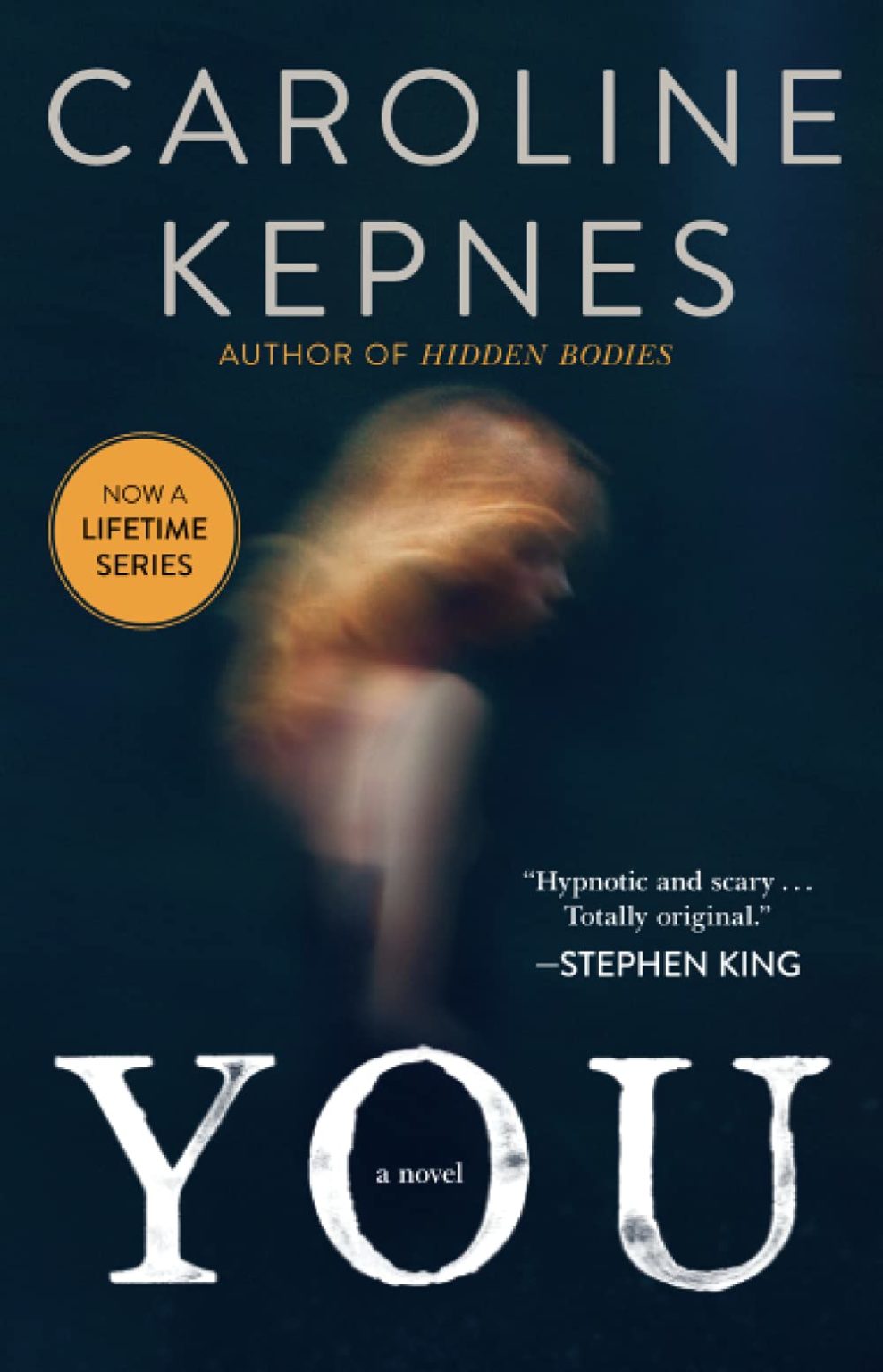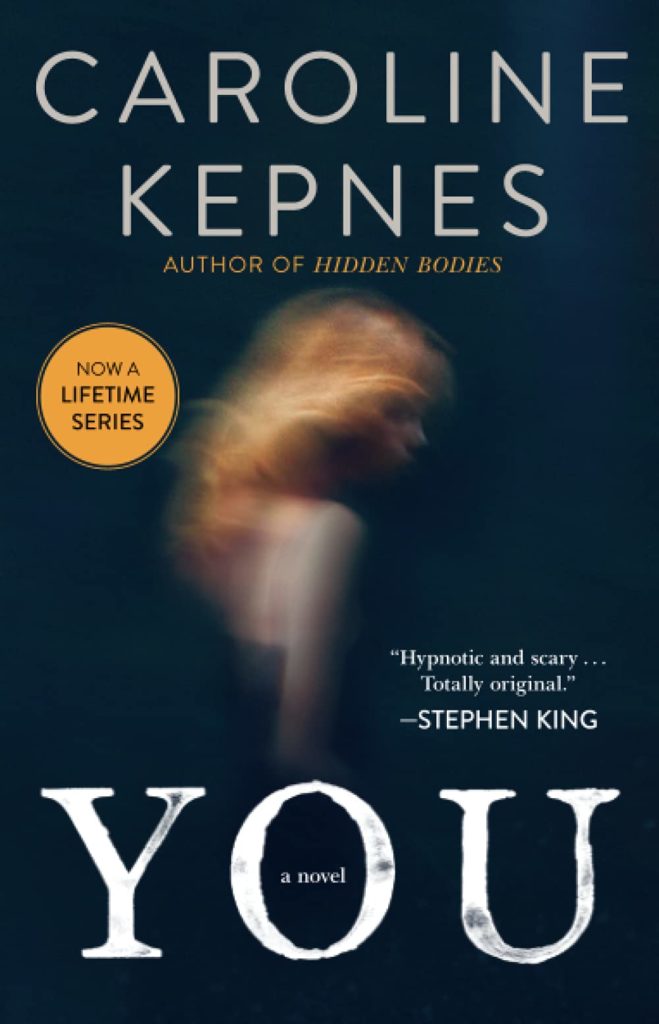 The You series features some of the best books with unreliable narrators. Joe Goldberg is your classic, loveable, stalker, murdering psychopath, in that even as he keeps doing it again and again, you can't help but root for him. The ultimate antihero. We love you, Joe!